Top Tech: Yorkshire class of 2018 go for growth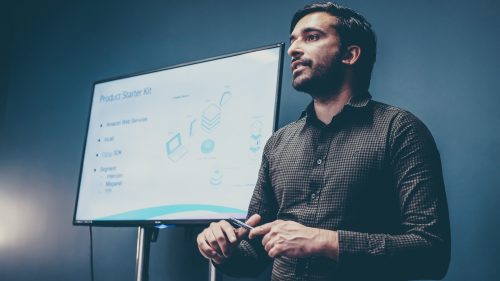 The class of Mills & Reeve's Top Tech: Yorkshire 2018 are going for growth with ambitious expansion plans to recruit fresh talent and secure new clients both in the UK and worldwide.
And with this year's event now open for entries, the class of 2018 have revealed how Top Tech: Yorkshire put them firmly on the map while further cementing the region's reputation as a growing technology hub.
Top Tech: Yorkshire 2019, in partnership with TheBusinessDesk.com, is open to companies which have developed world-leading technology, are disrupting markets across all industries and whose technology and services are helping others become leaders in their fields across the region.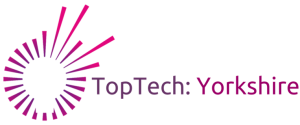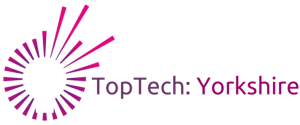 James Gupta, founder and CEO of online training platform, Synap, has ambitions aspirations. In the next 12 months he aims to double the workforce and increase clients tenfold.
Gupta said that being part of Top Tech: Yorkshire raised Synap's profile among potential clients and investors and put it firmly on the regional map. He said: "It is always great to get recognition and it helps when talking to investors, journalists and potential clients. However, the fact that this award was Yorkshire based has had a greater impact than some of the national accolades we have won.
"Even though Top Tech: Yorkshire was in its first year, there was a real buzz about. Lots of people hard heard of it and went to the event. I would encourage all those companies who qualify to enter as it really helped put us on the map here in Yorkshire."
Tom Bateson is co-founder of Leeds-based mTag. Its mission is to redistribute advertising spend to 'those that deserve it' and provide a far more effective form of advertising for brands and retailers. Its platform, mTag Pro, connects the world's leading talent, media outlets, organisations, agencies and brands.
Since featuring in Top Tech: Yorkshire mTag has expanded its portfolio of global brands which include beauty giants Mac and Bobbi Brown and is looking move into new markets.
Bateson said: "It's clear that Yorkshire is evolving as the next hub for technological innovation after London and we want to be involved in making Yorkshire the nucleus of technology in the UK. We feel that events like Top Tech: Yorkshire will serve to help facilitate this and we're extremely proud to be among all the other brilliant companies involved."
AppCheck is a global software security vendor based in Leeds. It offers a security scanning platform which automates the discovery of security flaws within organisations websites, applications, network, and cloud infrastructure.
Lloyd Devey, sales and operations director of AppCheck, said: "Attracting and retaining the highest calibre of talent is always a challenge for any rapidly growing business, especially in such a thriving tech hub such as Leeds. Being part of the Top Tech Yorkshire has not only helped deliver on our recruitment milestones, it's also helped us to partner with some of Yorkshires largest organisations in both the private and public sector
"Since being part of last year's Top Tech Yorkshire, our growth in both headcount and revenue has greatly exceeded previous years and our plans to continue on this trajectory remain firmly in place."
Pocketworks is a mobile apps studio that is revolutionising smart labels on packaging. Tobin Harris said the firm has had a stellar year with sales up around 30 per cent and is gearing up for further expansion. Pocketworks is focusing on growth for the next 12 months and is recruiting in its technology and sales teams with the aim of revenue hitting the £1.2m mark.
Harris said: "Top Tech: Yorkshire was a great event and we were really excited to be one of the winners. It was a good opportunity to showcase the company and get out there and chat to other technology businesses from the region."
Entrants to Top Tech: Yorkshire will be judged on technological innovation, leadership, growth and financial performance, client service and delivery and employee engagement.
Entries will close on 4 October. The companies who made it into the Top Tech: Yorkshire will be revealed at the launch event on November 7 at The Shears Yard in Leeds.
The companies will be featured in a printed copy of the Top Tech: Yorkshire report which will be published on TheBusinessdesk.com and available for download the following day.
To submit your entry Click Here
For further information visit www.toptechyorkshire.co.uk