International appetite for 'Brand Yorkshire'

X

Register for free to receive latest news stories direct to your inbox
Register
There is a strong appetite in the rest of the UK and internationally for food and drink products from Yorkshire.
The county label is seen as a strong brand for the sector, with distinctive and positive associations.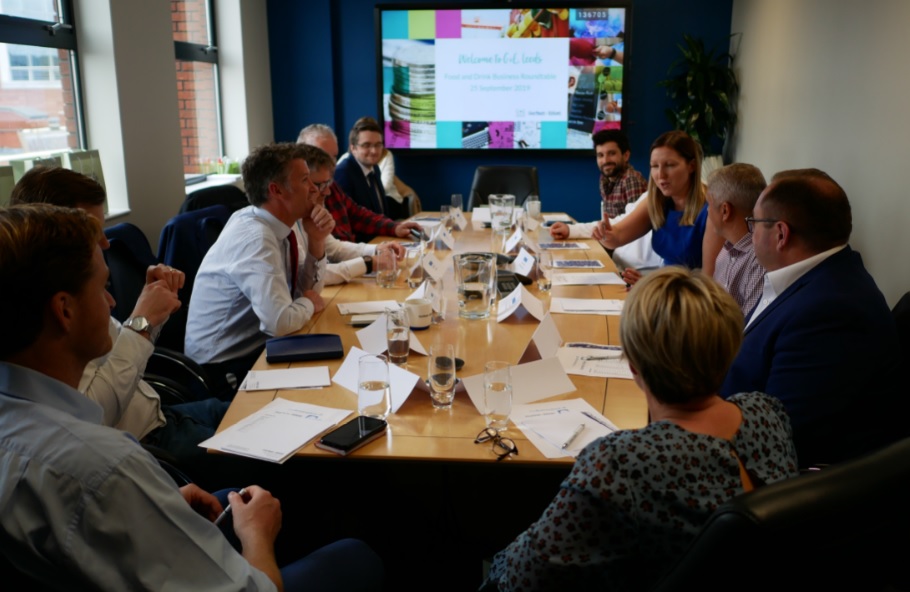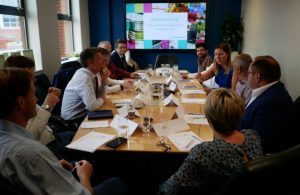 Representatives from Yorkshire's food and drink industry gathered to discuss the strengths and challenges facing the sector at TheBusinessDesk.com's Food and Drink roundtable, which was sponsored by Garbutt and Elliott and DLA Piper.
Stephen Noblett, food and drink specialist from the Department for International Trade, said: "I take the Yorkshire and Humber brand of food and drink around the world, and we bring buyers from around the world here to Yorkshire.
"The Yorkshire brand is strong across the globe. Food and drink is the largest manufacturing sector in Yorkshire and Humber and its the largest employer in the region."
He said he was now looking forward to taking the brand even further afield and wanted to particularly focus on markets in the Far East.
Tom Naylor-Leyland, of Visit Malton, said the Yorkshire brand has generated increasing support over time, adding he was excited to hear about its impact overseas.
"Malton is a small market town and 12 years ago many of its shops were struggling due to the Internet and out-of-town shopping," he said. "We felt we needed to do something to help these businesses and thought about what could be a unique reason for people to visit Malton.
"I knew that whenever I went to Borough Market in London they would make a big deal out of Yorkshire produce, so I felt we could celebrate Yorkshire food in Malton.
"So we started the Malton Food Lovers Festival, part of an annual programme of events in the town. It's a free event which we began in 2009 when about 1,000 people came along. Now we have over 35,000 people over two days."
Nick Hogan, head of sales at Bradford-based sandwich supplier Tiffin Sandwiches, has also seen its location work well for the company.
He said: "Yorkshire as a brand is strong and it's something we've built on, especially in the South.
"When I go to customers I play that up a bit and say, 'the sandwiches are from Yorkshire so there'll be plenty in them!'"
Nigel Arnett, sales director at luxury foods specialist, Cartwright & Butler, said the attraction of the Yorkshire brand had opened up opportunities for his firm on the other side of the world, noting that people in Australia and New Zealand were very keen on food made in Yorkshire.
Josh Lee, co-founder of the Leeds-based ice cream company Northern Bloc, said: "We champion local produce and make the most of it. We make a big deal out of being urban and being from Leeds.
"We get support from a lot of local businesses and we manufacture from our base in Armley."
Intellectual property and brand protection lawyer Leigh Martin, who works for DLA Piper, said: "I think the size of Yorkshire gives it great variety and the county has always had a great reputation for no-nonsense food. The cycling races have also helped put us on the map. This is a fabulous place to be."
Steve Garbett, from the corporate finance team at Garbutt and Elliott, said: "The Yorkshire brand does help distinguish the produce which is made here. We have both fantastic cities and vibrant rural communities."
Chris Jaume, co-founder of Cooper King Distillery, said high quality ingredients and the strength and depth of collaboration set Yorkshire apart from other regions, adding that his company is able to source many of its products from within the county.
"Our casks are made by a cooper in Ripon, our barley comes from the Yorkshire Wolds and we have our own bee hives producing Yorkshire-made honey," he said.
Representatives at the roundtable said despite its well publicised problems in recent times, they appreciated the boost given to the county's profile by Welcome to Yorkshire.
Nuno Cesar de Sa, Manager of Harrogate's Rudding Park Hotel, said the former Chief Executive of Welcome to Yorkshire, Gary Verity, had been a great ambassador for the county.
Noblett said: "We used Welcome to Yorkshire all over the world and people loved it. Whatever happens in future we'd want to use them again."
Lee warned that Yorkshire is not currently represented abroad as a unified food and drink brand in the same way that places such as Scotland and Wales are.
Noblett responded that he was looking to gain more funding to help with Yorkshire brand recognition, adding: "We all have to compete for funding from the Government and the number one thing we always hear from Government is 'what exports are we going to get?'"
Martin asked whether it might be beneficial to establish an official, certified Yorkshire brand for food and drink produce from the county.
Noblett noted that this has been tried, but emphasised it would need a rigorous inspections regime to guarantee the provenance of Yorkshire goods.