Firms still find it tough to recruit people with right skills
Yorkshire businesses continue to face an uphill battle to identify and take on skilled workers.
The problem is driving them towards adopting some innovative and flexible solutions to help them find the employees they need to thrive.
Representatives from early stage businesses were among a group addressing this and other issues at TheBusinessDesk.com's Embracing Growth roundtable. The event was sponsored by Ad:Venture, Nexus at the University of Leeds and Lupton Fawcett.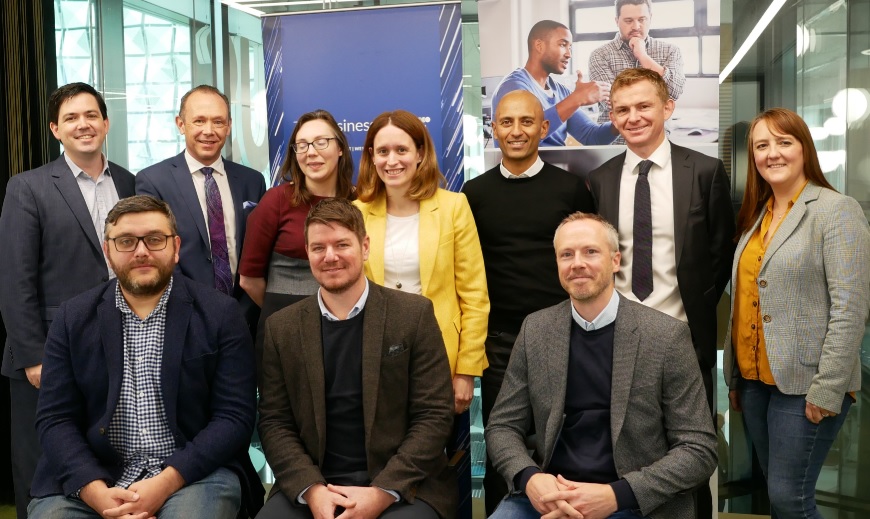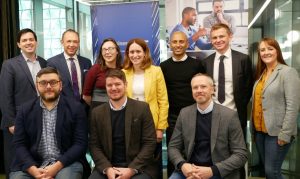 Karen Cockerham, operations director at customer relationship management business iXRM, said: "It's a big challenge to find people with the right skills we need – including technical and softer skills.
"As a startup we're always open to new ideas for recruitment, we're willing to try new things."
She pointed out her firm continues to receive CVs from job seekers which do not even include information on what skills they have.
"People can't always articulate what it is they can do," she said. "When we get CVs from young people which don't tell us anything about what they can bring to us as a business the default position is to throw those CVs away."
Daniel McCormack, corporate partner at law firm Lupton Fawcett, said his firm was contending with the impact of the 2008 recession, which he explained had made it difficult to find "top quality junior lawyers".
"Those lawyers who are out there can charge top dollar," he added. "But for us it's hard to recruit people, which is a by-product of the last recession.
"To deal with this we've had to diversify our business model. We now take on paralegals, which is less of a commitment for the firm. We have to be flexible in term of our recruitment process and personnel structure."
Martin Woods, co-founder and technical SEO director at SALT Agency, said his firm looks to hire people with a broad set of skills rather than for specific roles.
He said the company can then guide recruits in the right professional direction, while allowing its staff to learn from each other to pick up different skills.
Jonty Abbott, co-founder and director of FluidIT Consulting, warned there was a definite shortage of technology skills in Leeds, despite the thriving tech sector in the city.
"To a degree you can train people in those skills, but you have to find the people with the right attitude, that's what's difficult," he added.
"I have a history degree – technology is about more than just coding.
"I look for people with 'requirement elicitation' skills – they can draw out from the client what it is they really need. That's an art which people from non technology backgrounds have."
Martin Stow, director of University of Leeds' Nexus innovation hub, said: "It's risky for tech businesses to take on arts or geography graduates instead of maths or computer science graduates, but I know there have been examples of such companies taking on non-traditional graduates and they've done really well out of it."
Sat Mann, founder of online food delivery company Lean Lunch, pointed out it was important to not let a heavy focus on technological skills marginalise people with different sets of abilities.
"We're an online business so we've invested in technology, but we have to be careful we don't exclude creative people who might not want to just sit in front of a screen," he said.
"What about communication and problem solving? I think there are some fantastic ideas out there in young people's heads, but they aren't being picked up on because they're not technological ideas."
Responding to Mann's emphasis on communication skills, McCormack said: "Sometimes it's good to pick up the phone or be comfortable speaking to people face-to-face. Don't just hide behind an e-mail."
Chris Kell, co-owner of fully integrated marketing agency Wish Agency, agreed this was an issue, adding: "We see young people who are almost frightened of picking up the phone and talking to other people. You can't build a relationship with a client just over e-mail.
"Much of this comes back to the attitude of the people you hire. And it comes back to educational institutions needing to prepare young people for the working world.
"Where is that hunger to sell yourself to a firm? It shouldn't always need to be via a recruitment agency.
"We always ask candidates to send us a CV and cover letter but so many times we just receive the CV. If people can't even manage something as simple as that, we don't see a reason to continue the conversation with them."
Cockerham said her company looks for assurances that its prospective recruits can also communicate well in writing, because that is what the firm's clients expect.
She cited one example of a person who was excellent at communicating verbally face-to-face, but could not use proper grammar or the correct professional tone in e-mails.