Hunt is on for unique selling points to market Leeds to visitors
X

Register for free to receive latest news stories direct to your inbox
Register
Leeds still has progress to make to promote itself to tourists when compared to some other regional cities.
And while different city locations in the UK each routinely highlight their own standout attraction to pull in the crowds, Leeds has yet to identify its own distinctive, instantly recognisable brand to set itself apart from the competition.
This was one of the key messages delivered at TheBusinessDesk.com's Tourism roundtable, sponsored by Visit Leeds and hosted by Squire Patton Boggs.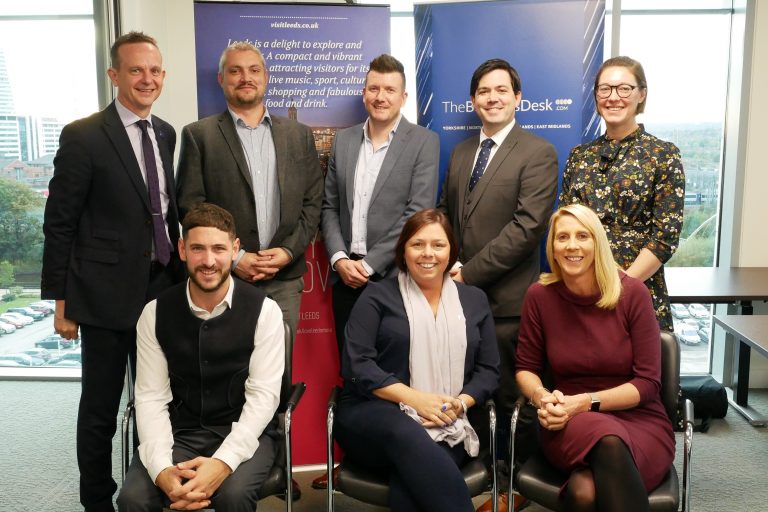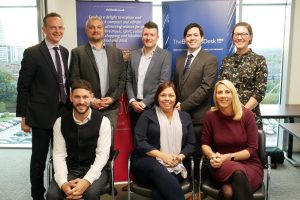 Adam Warner, centre manager at Leeds Corn Exchange, said: "Leeds needs to find 'its thing'. All the other big cities seem to have their own hook, but not Leeds."
Prew Lumley, chairman of Leeds Business Improvement District (BID) and a partner at roundtable hosts Squire Patton Boggs, said the Royal Armouries Museum came close to performing this role, but noted its location means it is not ideal for bringing people right into the city centre.
"Either we need to invent something amazing that brings people to Leeds or we must get better at selling what we have," she added.
She said Yorkshire as a county has a great global reputation, but noted this primarily rests on perceptions of its attractive countryside or its cities associated with "old England" such as York and Harrogate.
"Promoting Leeds as a slightly edgy, funky alternative city doesn't sell so well to an international market because those visitors aren't interested in quirky coffee houses and independent breweries, they are more into the idea of heritage Yorkshire," she said. "How do we plug Leeds into that? I'm not sure."
Edward Appleyard, director of engagement at Harewood House, said it should be possible to latch onto a unique selling point for Leeds as the city is currently in the process of re-positioning itself, with major media and cultural organisations moving in.
He said it was brilliant to see Channel 4 "go for the jugular" by occupying a building in the heart of the city instead of on its fringes.
And he said it was important to inform people about the cultural aspects of Leeds, not just its retail side.
Appleyard suggested Leeds should be promoted as a place which fosters a sense of wellbeing and where people can easily travel to enjoy outdoor activities. "We're the only city that has said we want to be carbon neutral by 2030," he said.
Andrew Cooper, Leeds BID chief executive, pointed out that Leeds is one of the only cities in the UK not to have a sightseeing bus, saying that having such a bus would clearly demonstrate the fact that Leeds is a city worth looking around.
"We have a perception challenge as a city," he said. "Leeds is changing, and it's about telling the wider story about that.
"We're seeing new investment into Leeds, we're seeing a growth in conferencing and businesses that are coming into the city.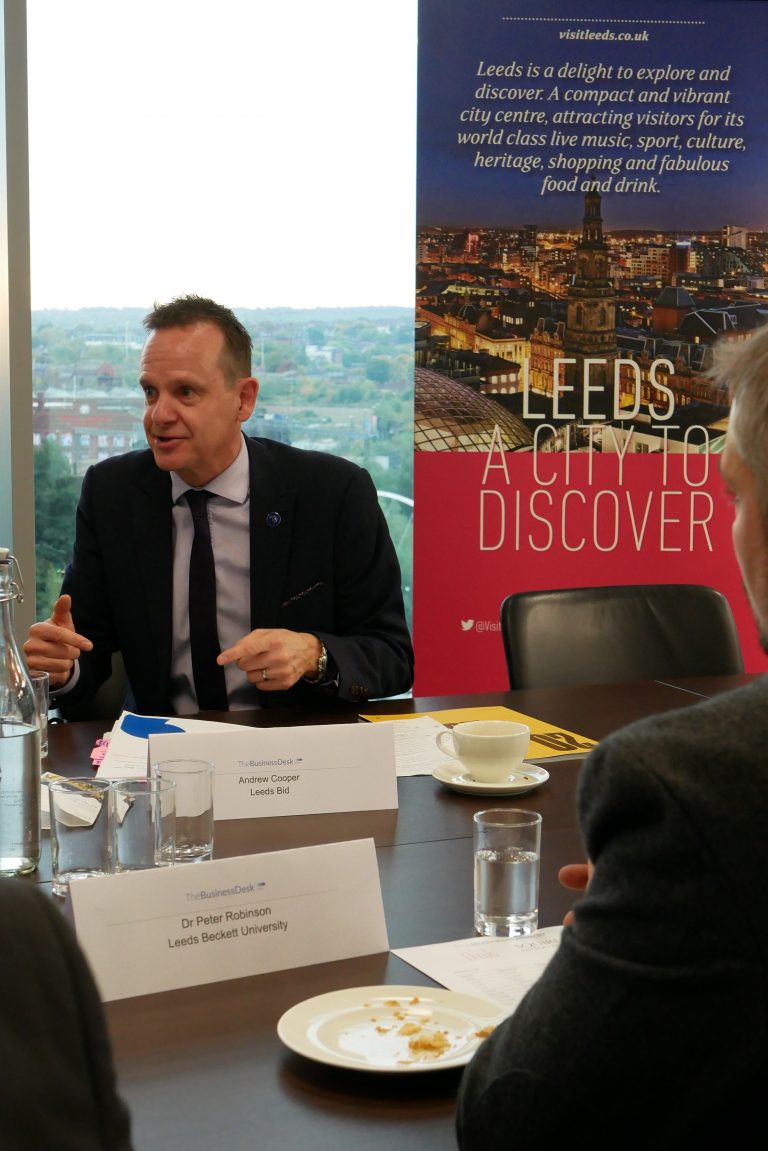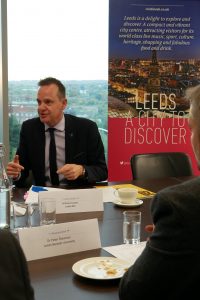 "Yes, personally I think it would great for Leeds to have a Premier League club, but we also don't want to be seen as a one trick pony and we want to show the breadth of opportunities that are available in the city.
"I don't know if we've told this story as well as we could have done."
Claire Heap, visitor economy manager at Visit Leeds, said much of the city's current profile was "regional and local".
"Trying to enhance that profile and put it out there to a wider audience is one of the key challenges we're trying to address," she said.
"I take Adam's point about us not having an iconic kind of football club like Manchester, or the Beatles in Liverpool.
"And although we'd love that iconic identity for our city, sometimes it can bring challenges for a destination to be identified for one particular thing that doesn't appeal to everyone."
She said Leeds has stunning architectural heritage. She added the fact that so many people from outside West Yorkshire know relatively little about the city means when they do visit it always exceeds their expectations.
Dr Peter Robinson, head of the Centre for Tourism and Hospitality Management at Leeds Beckett University, said: "I talk to a lot of people who say they've never been to Leeds and ask me what it's like.
"There's lots of really exciting stuff going on in Leeds, but I think we struggle perhaps, to some extent, to get our students to engage in some of those things.
"That's a challenge for a city that has four universities and thousands of students – actually getting those students to engage in some of the cultural offers we have."
Heap said depending on Leeds' retail offering meant relying on an extremely competitive market. She asked how the city could differentiate its shopping experience from that offered by London, Manchester and Liverpool.
"When we're promoting Leeds to an international audience the retail offer here isn't going to interest somebody from New York, for example, or somebody who is very well travelled," she warned.
"So we're mindful of that in terms of our positioning ourselves with international markets."
Warner said one way Leeds could differentiate its retail sector would be to emphasise the wealth of independent retailers trading in the city.
"I think we have some interesting people doing interesting things here and we have to drive that as a key point of interest for Leeds," he said. "Again, it comes back to communication.
"It's about telling people that 'yes, every city has the big retailers, but we've also got great smaller retailers, including some really good, small food and beverage places'.
"But these places might not have the tools or the budget to get that message out there by themselves."