People: New director at recruitment business; Specialist pensions lawyer taken on; Promotion at Yorkshire Building Society; and more
Specialist People Services Group (SPS), a Bradford-based specialist recruitment company, has appointed Dean Hewitt to a new role, director of international development.
His appointment reflects SPS Group's ambitions for further international expansion.
It already has one successful international business, Driver Hire Australia, which has grown from a standing start in 2012 to a £16m turnover company with six offices across the country.
Hewitt, who is currently MD of Driver Hire Australia, will take on the new UK-based role in the New Year. He will continue to have responsibility for the management and development of Driver Hire Australia.
He will also work to identify other markets where the Driver Hire model of innovation, outstanding service and rigorous compliance will deliver competitive advantage.
"I am really excited to be taking on this new role within the Group," said Hewitt. "We've shown the enormous potential for our business in overseas markets and I believe there are several more that are ripe with opportunity for us."
:::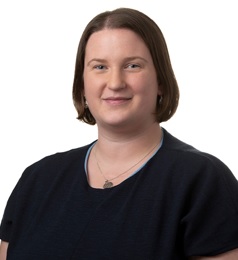 National specialist pensions law firm, Arc Pensions Law, says specialist lawyer Claire Goodby has joined its Leeds office as an Associate.
She was formerly an Associate in DLA Piper's Leeds office and worked alongside the Arc team before their move from DLA to Arc.
She has developed expertise in working with and advising on defined benefit schemes, hybrid pension arrangements, investment arrangements, scheme mergers, and pensions aspects of corporate transactions.
Her experience includes advising a trustee of a circa £2.5bn hybrid pension arrangement and advising the trustee of a large building society in relation to a circa £75m alternative investment arrangement.
She has also assisted a number of clients in relation to scheme mergers and benefit redesign exercises.
At Arc Pensions Law, Goodby will provide advice on all aspects of pensions law to the firm's trustee and employer clients, as well as advising on corporate transactions.
She said: "I am very pleased to be joining Arc Pensions Law and I am looking forward to working with the Arc Leeds team again on specialist and complex pensions matters."
Leeds partner Kate Payne said: "We are delighted to welcome Claire to the firm. She will be a valuable addition to our national team, as our practice has grown significantly since opening in Leeds less than three years ago."
Arc Pensions Law launched its Leeds office in May 2017 which is headed by partners Kate Payne and Vikki Massarano, both of whom also joined Arc Pensions Law from DLA Piper's Leeds office.
Since opening, the Leeds office has gained over 100 clients, including a number of Yorkshire-based law firms as well as trustee and employer clients.
:::
Yorkshire Building Society has announced it is promoting Ashley Price to director of partnerships.
The new position will widen his current role to include helping the mutual identify, secure and nurture new relationships with third party partners to drive efficiency and growth for the benefit of members.
The Society will be looking to build relationships with other organisations in areas where there is demand for a customer product or financial solution it currently does not provide. The role will not include technological or operations partnerships.
Price, who will continue to lead the YBS Share Plans part of the Society, said: "I'm delighted to be appointed to this new role. It's a really interesting time for financial services, with the strategic landscape presenting a wealth of opportunity for building societies and challenger banks."
Mike Regnier, Yorkshire Building Society's chief executive, said: "Expanding to provide additional help to new and existing members is one of our key areas of focus.
"I'm very confident that Ashley's leadership skills and extensive experience and expertise in creating and maintaining business to business partnerships will be vital in enabling us to build lasting relationships to help us grow."
:::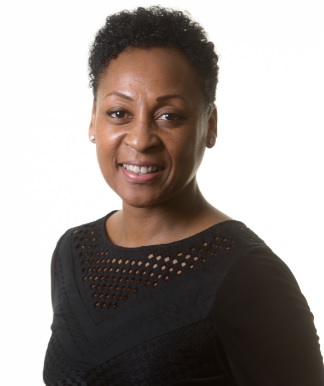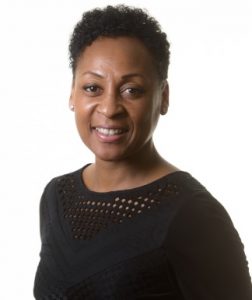 Sheffield and Chesterfield based law firm, Graysons, has announced that Carol Simpson, head of the clinical negligence department, has been promoted to partner.
Simpson, who joined Graysons in October 2018, is recommended in the Legal 500 2020 for her clinical negligence work. She qualified as a solicitor in 2004, following a successful career as a midwife.
She has worked in the field of medical negligence for over 14 years and is experienced in handling a wide range of medical negligence cases.
Graysons' managing partner, Peter Clark, said: "I am delighted to welcome Carol to the partnership.
"She is a talented senior solicitor with well recognised expertise and high levels of client care skill. I look forward to working with her over the coming years and to the positive contribution she will bring to the partnership."
:::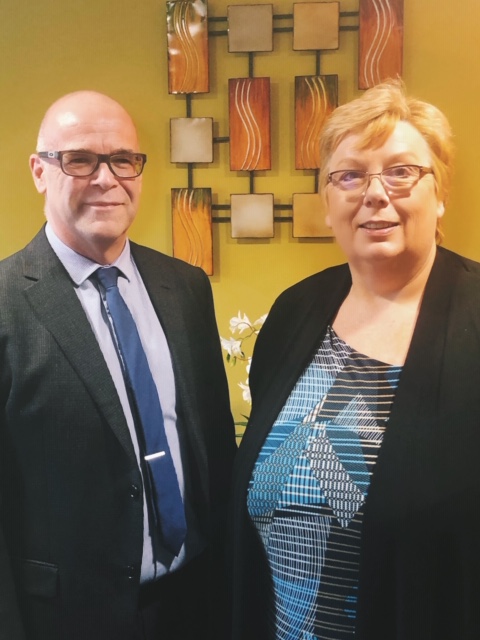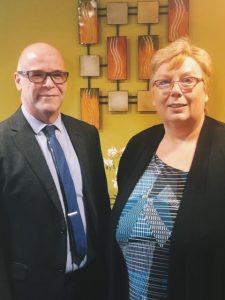 South Yorkshire and Derbyshire-based firm, Banner Jones Wealth Management, has expanded its team with the appointment of Financial Planner, Simon Dickinson.
Jillian Thomas, Partner at Banner Jones Wealth Management, said: "Simon has worked for over 20 years in this sector as a provider broker consultant and financial planner for some of the UK's leading financial institutions and his financial planning skills include corporate financial planning, shareholder protection, pensions and investments.
"This background will allow him to fully meet the needs of our growing client base."
Banner Jones Wealth Management is a joint venture between Banner Jones Solicitors which has its headquarters in Chesterfield, and Future Life Wealth Management which is based in Eckington near Sheffield.
The company, which started in 2013, provides wealth management and financial planning advice for businesses, individuals, trustees and inheritors of wealth.
Dickinson said: "The great thing about solicitors and wealth managers working together is that we can offer a seamless service to our clients.
"It was this approach that attracted me to the business, and I'm delighted to become part of the growing team."