People: New management team unveiled; Two more hires at law firm; and more
Leeds-based law firm Freeths has outlined its new management team following the retirement of chief executive Peter Smith at the end of this financial year after 20 years in the role.
The new structure will see Karl Jansen, current national head of corporate, appointed as national managing partner. Philippa Dempster, managing partner of the London office, will be appointed senior partner and Julian Middleton, currently national head of employment, will become deputy chairman.
Colin Flanagan, chairman, said: "This is another significant step in our growth as a top 50 UK law firm.
"The firm continues to go from strength or strength – in large part driven by the clarity of our vision, consistency of approach and the quality of our people. Building a new management team from within our own ranks is a clear demonstration of the strength of the firm and will ensure a smooth transition and strong leadership for the next stage of our growth."
Jansen said: "We are all immensely proud to be part of the new management team. As a group, we have long-standing, deep ties built over working together for nearly 30 years.
"We believe that our culture is a crucial ingredient in our success, and this shared view about what makes us different will be invaluable in our ongoing dynamic development, as we continue to attract and develop the best talent and put our clients at the centre of everything we do."
:::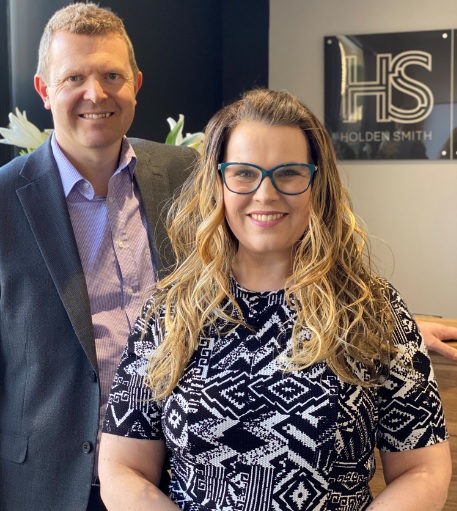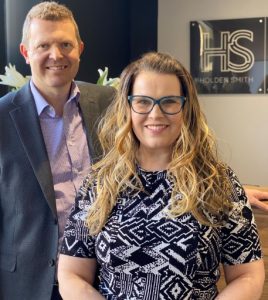 A Huddersfield-based law firm has grown its senior team with two new appointments.
Holden Smith, based in Denby Dale, has welcomed Lee Daniels as partner and Helen Notter as head of wills and probate.
Daniels joins following his partnership at Ison Harrison solicitors and will head up Holden Smith's residential conveyancing department with a focus on overall business continuity and quality of service.
He said: "I saw a great opportunity for challenge with Holden Smith and the potential for success. It is a young and vibrant law firm that shows great ambition and drive which appealed to me greatly."
Notter, who has previously worked at Ison Harrison and Ridley and Hall solicitors, will lead the firm's private client services, including wills and probate, inheritance tax planning, lasting power of attorneys and deputyship orders.
She added: "I'm delighted to be joining the growing team at Holden Smith and look forward to working with a company that is committed to ensuring client experience is at the heart of everything it delivers."
Holden Smith was founded by James Smith, David Bancroft and Jamie Megson in February 2019. Smith, director, said: "We are delighted to have welcomed Lee and Helen to the team. Their skills and experience in their respective fields will add real value to clients and play a key part in the ongoing development and growth of Holden Smith."
:::
Wilton Developments has hired Nick Child as development director and Richard Squire as development manager to its Leeds-based development team headed by managing director Jason Stowe.
Child has held director level roles in some of the region's leading developers including Shepherd Developments and most recently Clugston Estates.
Squire has had senior roles also with Clugston and Shepherds amongst other regional developers.
The pair have a combined development and property experience of over 60 years between them – having been involved in some of the region's major logistics and office development schemes.
Their appointments come as Wilton celebrates its 15th year of developing and investing in the Yorkshire and northern property markets.
Stowe said: "I'm delighted to announce that Nick and Richard have agreed to join us at Wilton. Its goes without saying that their experience, knowledge and contacts will be invaluable as we take Wilton into the new decade and the next 15 years of its development.
"We have an enviable forward pipeline of projects including some 3.45 million sq ft of potential logistics space, 750 residential strategic land housing plots, a major city centre office redevelopment, along with our existing current projects which include the Enterprise 36 logistics scheme in Barnsley, of which Phase 1 is nearing completion.
"The company remains proudly Leeds and Yorkshire-based, privately owned and well funded and the appointment of Nick and Richard is a further example of our commitment to the region and property investment."
:::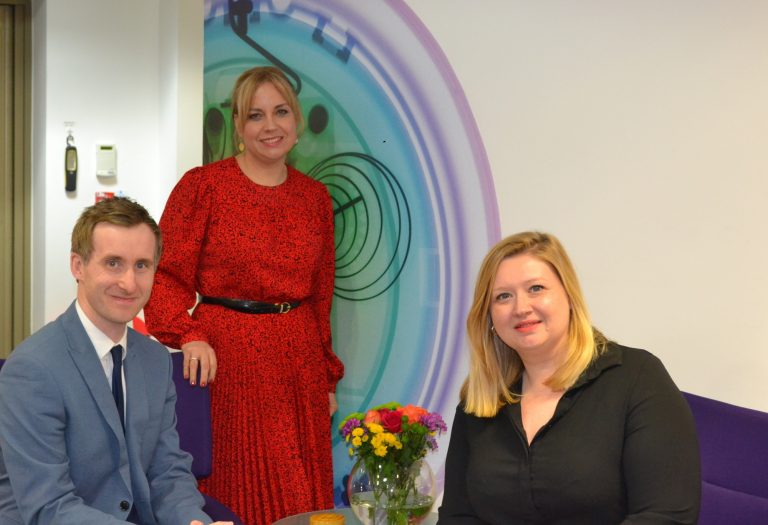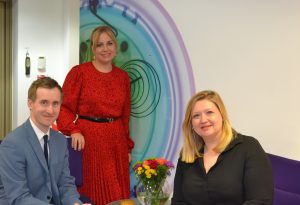 Clarion has added another lawyer to its specialist Real Estate Litigation team
Set up three years ago and headed by Sophie Morley, an expert in real estate litigation, Phillip Feather has joined the growing team as an associate.
Feather started his career in general litigation and has been specialising in real estate for the last four years. He has experience advising on a wide range of real estate litigation matters including lease renewals and lease terminations, break notices, possession claims, adverse possession, easements and dilapidation claims.
He said: "I'm really excited to be part of a specialist team working with such fantastic clients. The wide range of clients including developers, commercial landlords and tenants, funders and public bodies as well as individuals and banks, is really rare in the Leeds market and provides superb quality of work.
"It was this mix and quality of work which attracted me to the Clarion team, and I am looking forward to helping it to continue its growth."
Morley said: "Phillip is a welcome addition to the team, adding strength in depth as demand for our services keeps growing. All aspects of the property market are busy, and we are seeing a lot of activity across all sectors.
"It's great news that we now have a three-strong team of dedicated real estate litigation experts and we were also very pleased to be listed in the Legal 500 this year for the first time."
The Real Estate Litigation practice is now a team of four including a trainee and sits within Clarion's 25-strong Real Estate team.