People: New faces at high voltage power contractor; Marketing director appointed to LEP board; and more
High-voltage power contractor Smith Brothers has added 95 years of electrical engineering knowledge to its portfolio as three new faces join the Yorkshire-headquartered firm – alongside a pair of newly-qualified former apprentices and 11 further roles.
Appointed as a project manager, Ken Epplestone brings 33 years of experience within the sector. Having worked his way through the ranks, he has held senior management positions at Northern Powergrid, Electricity Northwest, Carillion, Enterprise and Amey.
In addition, Roy Flowdy has joined the team at the organisation's Elland HQ as a project manager. Having worked in the transmission and distribution equipment industry for over 30 years, he has held accreditations for all but one of the distribution network operators (DNO) in the UK and Ireland.
Another new face is Sameh Dawoud, the company's latest civil design engineer. Based out of the firm's dedicated design office in Sheffield, he has worked in the industry since 1987 – when he graduated from university.
Completing the new-look line-up, Adam Kirk and James Boothroyd are celebrating the completion of their Utility and Construction Training (UCT) each with full-time roles as a trainee fitter and prover.
David Ogden, managing director at Smith Brothers, said: "It's a very exciting time for Smith Brothers, with over 650 KW of high-voltage connection projects currently in planning, design and construction.
"As our reputation as an ICP and EPC specialist flourishes, we're constantly looking to expand our team of industry talent in order to support demand.
"As a company, we're incredibly passionate about nurturing skills at all ages, and alongside the three new faces, it's great to see two of our apprentices finishing their education and joining us as full-time members of staff."
The latest recruitment drive sees the creation of 11 extra opportunities following several significant project wins. Vacancies at the business are currently available for both office-based and operative roles.
:::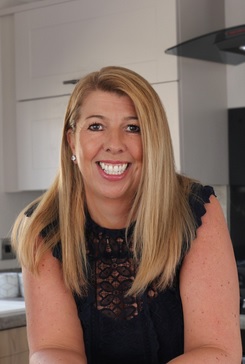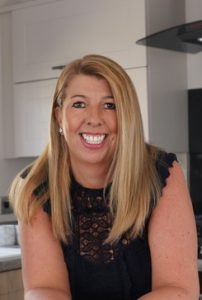 Holiday home manufacturer Willerby says its marketing director, Kirsten Bolton, has been appointed as a board member for the Humber Local Enterprise Partnership (LEP).
Bolton is one of two recent appointments, along with Sallyann Garrard-Hughes, head of regional operations at the Engineering Construction Industry Training Board.
Born in Dundee, Bolton has 20 years' experience across multiple sectors, including education, SME business development and manufacturing. She was involved with AMRC development in Sheffield and has previously worked for Business Link in South Yorkshire.
She joined Willerby as marketing director in February 2016 and since then she has successfully undertaken a number of projects to drive growth through innovative and cutting-edge marketing campaigns. More recently, she introduced a new software system from scratch, to encourage new leads into the business.
Last year, Bolton was named as one of the top 100 Most Influential Women in the Engineering Sector. The full list, produced by board appointments firm, Inclusive Boards, in partnership with the Financial Times, was released at the Inclusive Boards: Women in Engineering Leadership Conference in October 2019.
She said: "I'm thrilled to be recognised for my work in the industry. This new position is an exciting step in my career and really complements my work with Willerby. We're passionate about driving the Humber economy forward, creating a strong base for businesses to thrive."
Humber LEP chairman Lord Haskins added: "We are delighted to be welcoming Kirsten and Sallyann to the LEP board. These two accomplished business leaders bring a multitude of skills and experience to the board and we know they will use this to make a valuable contribution to the future development of the Humber economy."
:::
Fulcrum Utility Services, a listed Sheffield-based multi-utility infrastructure and services provider, has appointed Ian Pattison as interim chief financial officer (CFO).
He will join the company on 24 February 2020 and start his role as an executive director, a non-board position.
Pattison brings significant experience with him, having held senior financial roles at Clugston Group, Cintas Document Management, Cape Plc and Boeing (Australia) in addition to CFO assignments within the modular construction sector.
He is a qualified accountant with an MBA from a leading business school in Australia.
The company is continuing its search for a permanent CFO.
Daren Harris, CEO, said: "We are delighted that Ian will be joining Fulcrum as Interim CFO.
"Ian brings a strong commercial focus alongside broad financial skills within a contracting environment. His wealth of experience will support the delivery of the Group's strategy at an exciting time for the business."
:::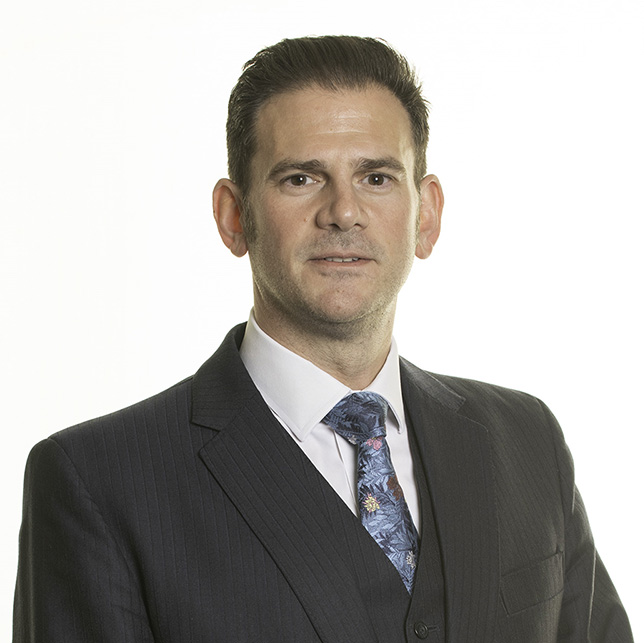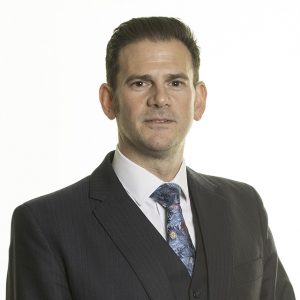 Exchange Chambers has continued its expansion in Leeds by welcoming Simon Ross as a new member.
Ross joins Exchange Chambers from Zenith Chambers where he was head of the Personal Injury Group.
An experienced personal injury practitioner, he is dual qualified and practised as a solicitor for many years before transferring to the Bar in 2004.
He was appointed as a deputy district judge in 2010 and has recently been appointed junior counsel to the Crown by the Attorney General (Panel A). He continues to be recognised as a leading individual in both Chambers and Partners and the Legal 500 for his personal injury practice.
Ross is repeatedly instructed by leading firms which specialise in disease work. His experience includes deafness, work related upper limb disorders and asbestosis.
He has also acted in claims concerning more obscure illnesses, for example, he recently successfully represented a claimant who had developed Hypersensitivity Pneumonitis following exposure to fungal spores in his workplace. He has also advised in a complex claim concerning an individual diagnosed with toxic encephalopathy, multiple sensitivity syndrome and multiple chemical sensitivity.
Ross said: "I am delighted to join Exchange Chambers – a set with an outstanding reputation in personal injury work.
"With an ever-growing presence in Leeds, Chambers' silks and juniors have an exceptional reputation in handling high value, complex cases involving injuries of the utmost severity, as well as a variety of niche personal injury matters."
Tom Handley, CEO at Exchange Chambers: "Simon is a highly-regarded personal injury practitioner with wide-ranging expertise.  His arrival further strengthens our Leeds Chambers and our personal injury team across the North."
:::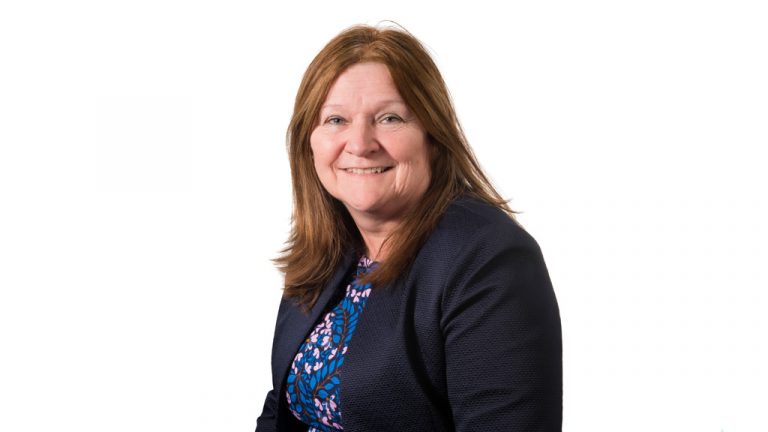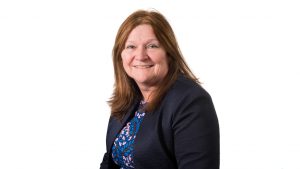 One of Yorkshire's best-known agricultural solicitors has joined North and East Yorkshire law firm, Harrowells.
Jenni Bartram, a long-standing member of the Agricultural Law Association and former president of the Yorkshire Law Society, qualified as a solicitor in 1981 and joins York-based Harrowells, which has a strong presence in agriculture throughout Yorkshire, as a consultant solicitor.
She has extensive experience in many areas of law involving farm businesses and landowners including partnerships, wills, taxation and succession planning, diversification schemes, including holiday and leisure developments; business tenancies, property, planning and renewable energy schemes. She will work from Harrowells' York and rural offices.
Bartram, who has worked with the National Farmer's Union (NFU) as a panel member, also sat on a legal committee of Agricultural Law Association and Central Association of Agricultural Valuers (CAAV) members on the introduction of the IAACS predecessor of the Basic Payment Scheme.
She advises racehorse trainers and is a trustee of several landed estates where she is involved in their strategy planning and issues arising from both tenanted land and that farmed by the estates.
She said: "I am delighted to join Harrowells as the firm is developing a dedicated and very able team with depth and ability to look after the agricultural sector. I look forward to supporting them.
"There will be vast changes for British farming during the next five years. As we leave the EU, we currently have no idea whom our future trading partners will be and what rules and regulations will apply.
"Support under the existing Basic Payment Scheme will also end which is going to cause a large drop in income and profit for many agricultural businesses which should now be forward planning very carefully in light of these changes."