People: Head chef hired at Michelin Plate recommended restaurant; Promotions at Savills; and more
Michelin Plate recommended Leeds restaurant Stockdales of Yorkshire has appointed a new head chef, Giuseppe Romano.
Romano has been in the restaurant trade for 21 years, and a head chef for 15 years.
He moved to Stockdales from Leeds-based contemporary Chinese restaurant Tattu, where he was head chef. Prior to that, he ran restaurants for the likes of Living Ventures, Gaucho and D&D, building an extensive knowledge of menu development and a passion for British, French and Italian cuisine.
Stockdales' general manager Victoria Hatton said: "We're thrilled to have Giuseppe on board. Having worked with him previously, I know the culinary magic he's capable of and I've seen first-hand just how passionate and knowledgeable he is about quality British cuisine.
"In short, he's the perfect person to lead our already talented team of chefs and take our restaurant offering to the next level."
Romano heads a team of eight chefs at the restaurant, which is located in the old Pearl Assurance building, a grade two listed property situated on the corner of East Parade in the heart of Leeds city centre.
He said: "I'm honoured to head such a talented and ambitious team of chefs and excited for what the future holds, as we look to build on the impressive reputation Stockdales has as one of the best restaurants in the north of England.
"While steak has been and always will be an important part of what we offer, I want us to be known for far more than just our exceptional steak, and this ambition is reflected in the diverse range of British dishes that make up our new spring à la carte menu which will be unveiled on 20 March."
:::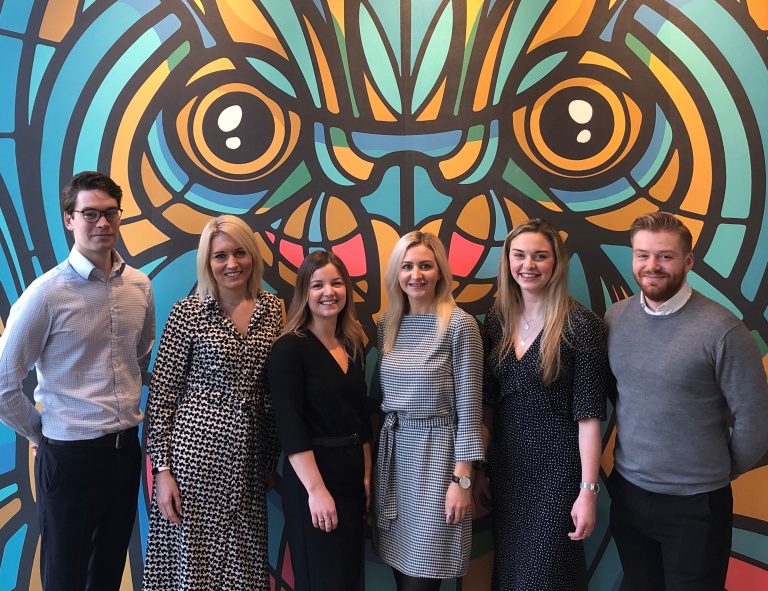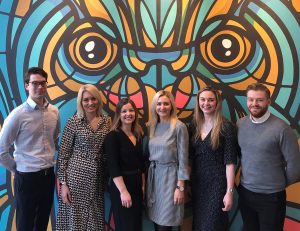 Savills has announced six promotions within its Leeds office, which took effect from the beginning of this month.
The promotions will see one person move up to associate level, two will become associate directors and two become directors.
Catherine Wilson and Dot Tyrtania, of Housing, have both been made directors, while Rob Moore and Rebecca Housam, from Planning, become associate directors.
Matthew Ewin, of Business Space, has been made an associate, while Lucy Stephenson, of Planning, becomes a senior planner.
Paul Fairhust, head of office at Savills Leeds, said: "The strength of our Leeds business and our different teams is reflected in the continued progression and development of our staff.
"I am delighted to be able to congratulate these individuals on their very well deserved promotions."
:::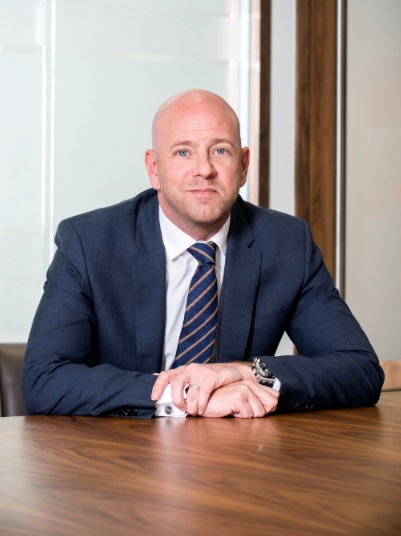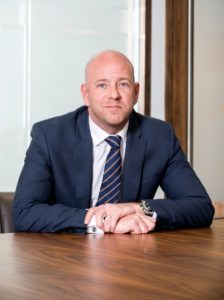 LDC, the private equity arm of Lloyds Banking Group, has announced senior promotions across the firm as part of its commitment to invest £1.2bn in UK mid-market firms in the next three years.
Head of new business Andy Grove is promoted to a newly formed role of chief investment officer and will be responsible for the firm's overall investment activity including supporting LDC's portfolio through the focused provision of follow-on funding.
In his 12 years with the business, Grove has led some of LDC's most successful investments including Forest Holidays and Joules.
John Garner, currently head of Yorkshire, North East & Scotland, is promoted to head of new business to focus on LDC's new business efforts nationally.
Garner joins LDC's Executive Committee and Investment Committee.
During his 14 years with LDC, he has held senior positions in the Nottingham and Manchester offices in addition to leading Yorkshire, North East & Scotland.
He has been responsible for more than 30 investments, including the minority investment and subsequent IPO of video games developer Team17.
Jonathan Bell is promoted from head of the North West to head of the North.
Over the last 14 years, he has supported LDC's partnerships with some of the North's most exciting businesses including medical communications business Fishawack and SRL Traffic Systems.
Bell will remain on LDC's Investment Committee and his role will be extended to oversee LDC's offices in Manchester, Leeds, Newcastle and Aberdeen, as well as its presence in Glasgow and Edinburgh.
Steve Aston is promoted to senior director and joins LDC's Executive Committee alongside his existing roles on Investment and Valuation Committees.
He will focus on delivering incremental value from both new and portfolio investments across LDC's offices.
Martin Draper, chief executive of LDC, said: "These promotions recognise the valuable contribution of four of our most successful investors, each with their own proven track record.
"Their experience, combined with the significant talent we have right across our business, our regional model and the support of our parent company, Lloyds Banking Group, means we are well-placed to continue our growth."
:::
UK private equity fund Elaghmore has appointed Jon Rawlings and Michael Rice as investment directors.
Elaghmore now has a team of nine as the business looks to continue to grow. Rawlings and Rice will focus on deal origination and working with Elaghmore's portfolio companies.
Rice will concentrate on Yorkshire and the North West, and Rawlings on the South West.
Rawlings spent more than 15 years at KPMG, working across a number of divisions in both commercial director and COO roles.
Rice previously spent nearly ten years – latterly as a director – at private equity investor, Endless, based in Leeds.
He has worked on multiple mid-market UK private equity projects and helped to realise the strategic value in a range of investee companies.
Most recently, he has provided interim management services, including transaction support and turnaround expertise, to a range of investors, SMEs and mid-market businesses across the UK.
Andy Ducker, founding partner at Elaghmore, said: "These two appointments fit perfectly with our value creation strategy here at Elaghmore.
"Both Jon and Michael bring a wealth of real-world experience and skills that will be invaluable as we continue to grow our businesses both organically and through future acquisitions.
"All our companies continue to perform well, and we think the future is bright."