Funding growth – a minefield of misconceptions and mindset change


During a recent round table entitled "Funding for Growth", sponsored by Bevan Brittan and Ultimate Finance, business owners from across Yorkshire shared their experience of securing funding for growth.
Starting the discussion, Josh Levy, chief executive officer at Ultimate Finance said: "There's some quite scary numbers regarding the uptake of external finance, with only circa 46% of SME businesses choosing this option to finance growth. In fact, research showed 70% of businesses actually would rather grow slower than borrow money to invest."
With such a high proportion of businesses reticent to borrow money to grow, it was clear funding can be seen as a barrier to business growth and therefore to the growth of UK plc.
The cause of that barrier was twofold: misconceptions around funding growth and the need for a 'growth' mindset.
James Harding-Terry, managing director of SevenHills Fabrication which has recently completed a £1.3m investment programme, commented: "To raise money for growth you have two options either do it yourself through debt or give away some equity in your business. For me as a family business. I don't want to give any equity away but I see that's a logical way to get other people to put money in and fund our growth as we make stuff and need machinery and people – which cost a lot of money."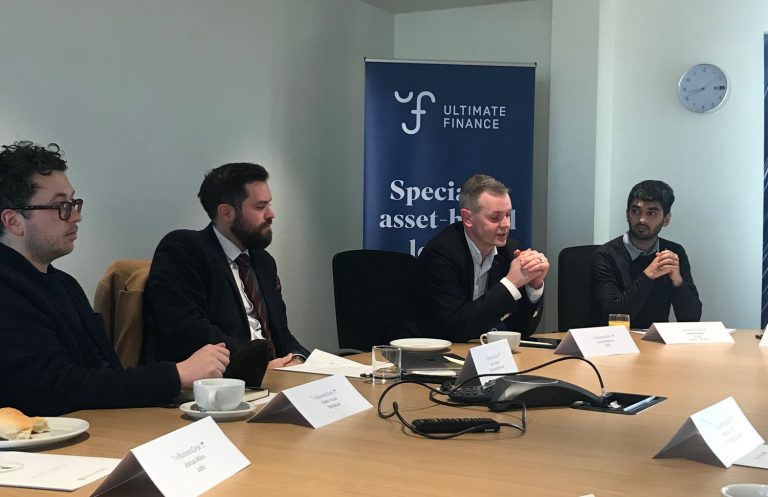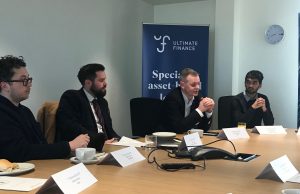 Gordan Bateman, chief executive officer of CRSI was quick to highlight that there's a challenge surrounding the language used around equity finance. He said: "Investors go ballistic if you use the term 'giving away equity', because the reality is you're not giving it away as you're getting something back." However, he also highlighted that to him equity investment also felt more frightening than selling equity.
Adam Oldfield, managing director of Force24, explained how his firm is currently on a funding journey, moving towards equity having previously used debit finance, which Adam describes as being "a beautiful way to get money". He was keen to clear up a misconception about equity. He said of taking money for equity: "Nobody wants to take control of your business." He said that if things go wrong, yes, equity partners will want to exercise measures to try and recoup, but even without their involvement a business owner would be doing the same thing. "From my point of view, when things are going awry, I'd rather have a team of people that have been there and done it to support the business," he said.
Marko Husak, co-founder of the award-winning Indian street food and craft beer bar chain echoed Adam's points and was keen to highlight that there was more benefits to taking money from equity partners than simply the cash. He said: "We sold 10% of the business this time last year. Of the two people that invested, one of them had a successful burger chain that they started from the ground up and sold and the other was a brewer who'd sold the brewery. For us we really wanted to work with people that had been there and took that into consideration rather than just the money on the table."
Mark emphasised there was more to securing funding than money saying: "We probably had a better offer on the table to be honest financially, but we took the lower offer as we believe that these two people that we got on board are the two people that can help us achieve our goal and get to 10 restaurants."
However, the challenge for securing funding for growth goes beyond the misconceptions. Everyone around the table said there was more to consider than just where does the money come from and that includes the owner/manager's mindset and simple timing.
Mark Walsh, founder and chief executive of Kwizzbit, said: "Timing might sound like an obvious thing to say but as a business we're at a point where we're ready, to move on and move forward." He said he thinks timing is particularly crucial in the tech industry, where you can start a business with an idea and vision, potentially get a lot of money and then the project fails. His advice was, "spend some time" to understand what works, what people want and, "you'll get to a point where you're ready to take on that finance" and it can help you grow.
His criticism was that, "everybody wants everything quick these days" and that everyone is looking to be "the next unicorn that they can invest in and exit within three years for £25 million." This was an interesting comment from the entrepreneur who in 2017 appeared on the BBC show Dragon's Den seeking investment and who despite not getting any has gone on to transform his product from what it was into a "more robust entertainment platform." Over this period of time, Walsh has seen Kwizzbit go from a handful of pubs to being used by the likes of Liverpool FC, BAE Systems and NHS Digital.
Malcolm Little, managing director, Advanced Dynamics, said he'd experienced a mindset change. He said: "I went for many years with a little bit of overdraft, a little bit in the black ticking along but we weren't going anywhere, with no growth plan. Then I went on a course with Goldman Sachs a couple of years ago and that taught me an awful lot about my mindset." He added that previously, when he spoke to the bank he was like Oliver saying, "please can I have some more, you're doing me a favour, if you will give me a little bit more overdraft." However, once he flipped his attitude and presented a growth plan showing where the business was going, "you get a different attitude when you talk to people about money."
James Harding-Terry added: "Ultimately, you've got to believe as well that taking on that debt will enable you to achieve more than not taking it."
Christian Hunt, partner at Bevan Brittan, said: "Mindset is actually really important. For many owners they'll see the business as the train set they've built up, but ultimately they have to ask the question what's the plan?" He highlighted that it depends on their mindset. Are they happy with where the business is or do they want to grow and as such will they seek or even want investment?
Part of the mindset required, according to everyone around the table, was the need to focus on your core product in order to avoid distraction. However, for Omair Vaiyani founder and chief technical officer at Synap, distraction was the best thing for his business. He explained: "We used to be business to consumer, selling directly to students and expected that's how we would grow. By bringing in a big marketing team we'd see how many people we can get saturated. But then we had a taxi firm from Ireland that came to us and asked if they could use a portion of our system which they could brand and have for their customers. So this month's worth of distraction time, completely changed our business and made it a software as a service company. Now business to consumer takes up perhaps 5% of our revenue stream."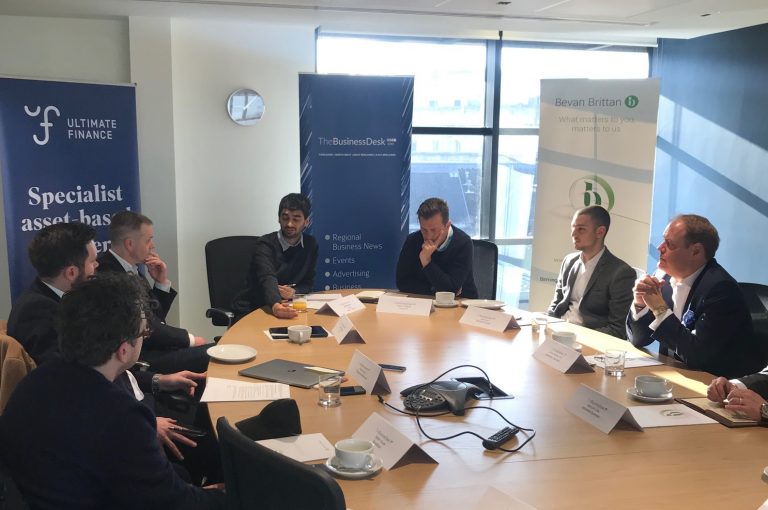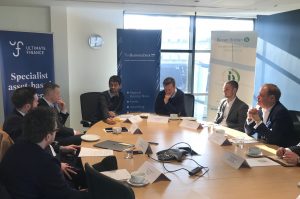 However, Omair also highlighted that having an investor can really help the business develop discipline. Synap originally gained £200,000 through CrowdCube but as Omair describes it they "didn't have the discipline" and he said: "We thought our vision was all that matters, as we didn't have any investors to listen to." As a result, the business has gone in the opposite direction and now has an institutional investor which they speak to regularly and which "course corrects" Omair and the team as they go along.
At the end of the round table it was clear there were some challenges to face for businesses looking to grow. One is navigating the funding options available and not just ignoring one option because it seems "scary". The second is to ensure you as the owner, entrepreneur or director, have the mindset to manage the investment and know that the business is ready to benefit from it.