People: National events manager appointed at IoD; Two hires at audio visual tech firm; and more
The Institute of Directors (IoD) has appointed Rose Riley as national events manager.
Riley will be based at the IoD's Yorkshire and North East regional headquarters at Old Broadcasting House, Leeds, as the organisation delivers on its pledge to decentralise and support the UK regions.
The IoD is the UK's number one organisation for business leaders, providing support, events, professional development and a strong lobbying voice for directors and leaders.
Riley will support the delivery of a national and regional events programme that includes the IoD's Director of the Year awards along with high quality conferences, roadshows, round tables, dinners and awards.
She was previously head of events for B2B publisher BCR Publishing, where she successfully grew a portfolio of events that includes an annual flagship conference and awards, international conferences and national training workshops.
Prior to this, she was a senior event producer for NS Media Group.
Natalie Sykes, regional director for IoD Yorkshire and North East and IoD East Midlands, said: "This is a role that would traditionally be based at our famous head office at 116 Pall Mall in London but I'm delighted to say that Rose will be based here in the North.
"It's an exciting development for us as we continue to focus on developing our presence across the UK regions and nations.
"I look forward to working with Rose in consultation with our members as we continue to expand and evolve our portfolio of market-leading events that enable directors to connect, share expertise and inspire one another."
:::
Brighouse-based audio-visual technology company Fired Up Technologies has grown its headcount further by appointing two new members of staff.
The business, which only last month announced the appointment of a new chief operating officer, has employed a new business development manager, Danielle Sheard and a new software development engineer, Jack Parker.
Sheard has a strong grounding in the world of business to business sales previously working for West Yorkshire based financial services technology provider Yorkshire Payments.
Day-to-day, her role will be focused on bringing new accounts to the business supporting its growth strategy.
She said: "Fired Up Technologies is such an exciting and innovative business and I'm thrilled to be a part of their ongoing journey.
"I'm hoping to be able to bring my business to business sales acumen to the organisation and really drive forward their growth across various sectors and industries."
Jack Parker joins the Fired Up Technologies Software Development and Engineering team having graduated with a Bsc Degree in Physics from the University of Sheffield in July 2019.
He will be focused on the in-house development of interactive gaming technologies and software.
Co-founder and CEO, David Wolfenden, said: "We're really pleased to be able to bring three new team members on board to help support our recent and continued growth.
"This is an extremely exciting time to be a part of the Fired Up Technologies journey and I'm sure all Danielle and Jack will both have a major part to play over the coming months and years."
The news of three new hires follows on from the appointment of Dan Kurdziej as the business's chief operating officer last month.
:::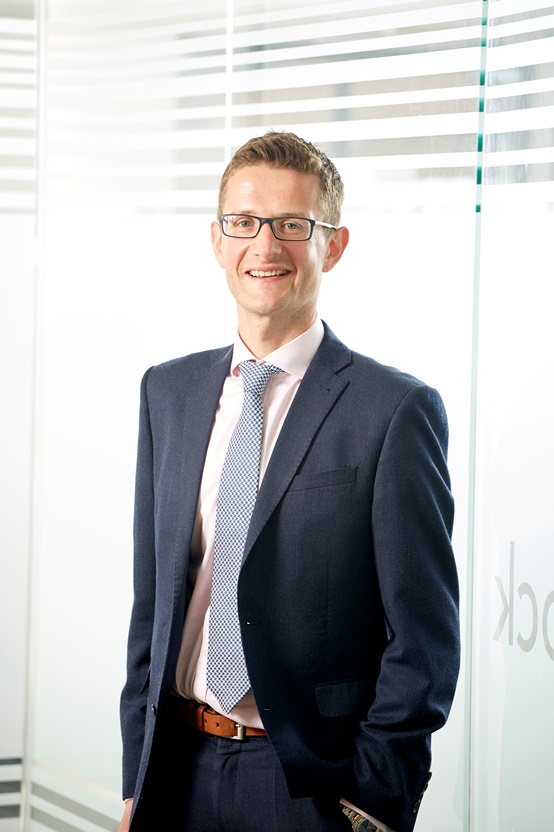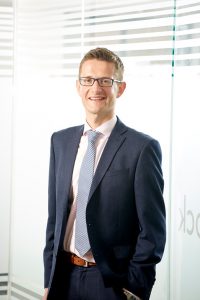 Regional law firm Andrew Jackson Solicitors has announced that Oliver Hall, a partner in the firm's family team, has recently been awarded accreditation from the Family Mediation Council (FMC).
Hall has successfully passed the mediation foundation training and subsequent accreditation process.
He is one of four accredited family lawyers in Andrew Jackson's specialist mediation team, Family Solutions.
Adele Wilkinson, partner and head of Family Solutions, said: "Gaining accreditation as a family mediator is a fantastic achievement for Oliver, involving a great deal of time and effort in meeting the very high bar set by the FMC.
"Oliver is now able to mediate independently for private and legally aided clients.
"Rather than see families torn apart by bitter court battles – with children often caught in the middle of high conflict situations – we encourage clients to consider mediation, which has helped many separating couples build a constructive future for their family, without a court imposing decisions on them.
"With four accredited mediators in our team, we can help even more separating couples to choose mediation, which is proven to be quicker, less expensive and, importantly, far less hostile than going to court – an important consideration, particularly where children are involved."