£100m student scheme revealed to public
Plans to build new, high-quality student accommodation in the heart of Leeds, known as The Merrion Project, have been revealed as part of a public consultation.
Designed by internationally-renowned architects SimpsonHaugh, the £100 million scheme will deliver specialist accommodation for 660 students right in the heart of the city centre, within walking distance of both the University of Leeds and Leeds Beckett University, as well as other higher education institutions.
With a shortage of student accommodation in Leeds, the new development will house to 87 postgraduates and 573 undergraduates living in a mix of apartments and studios.
The elegant building is designed to be part 4, part 10 and part 32 storeys in height and will replace the existing 1970s Santander office block on Merrion Street. It has also been designed to complement the historic setting of St John's Church and the nearby conservation area.
The building has also been designed with the climate emergency in mind, it will be highly sustainable, with energy from waste, solar power and high thermal efficiency among the approaches proposed. The site will also include substantial new tree planting on the site.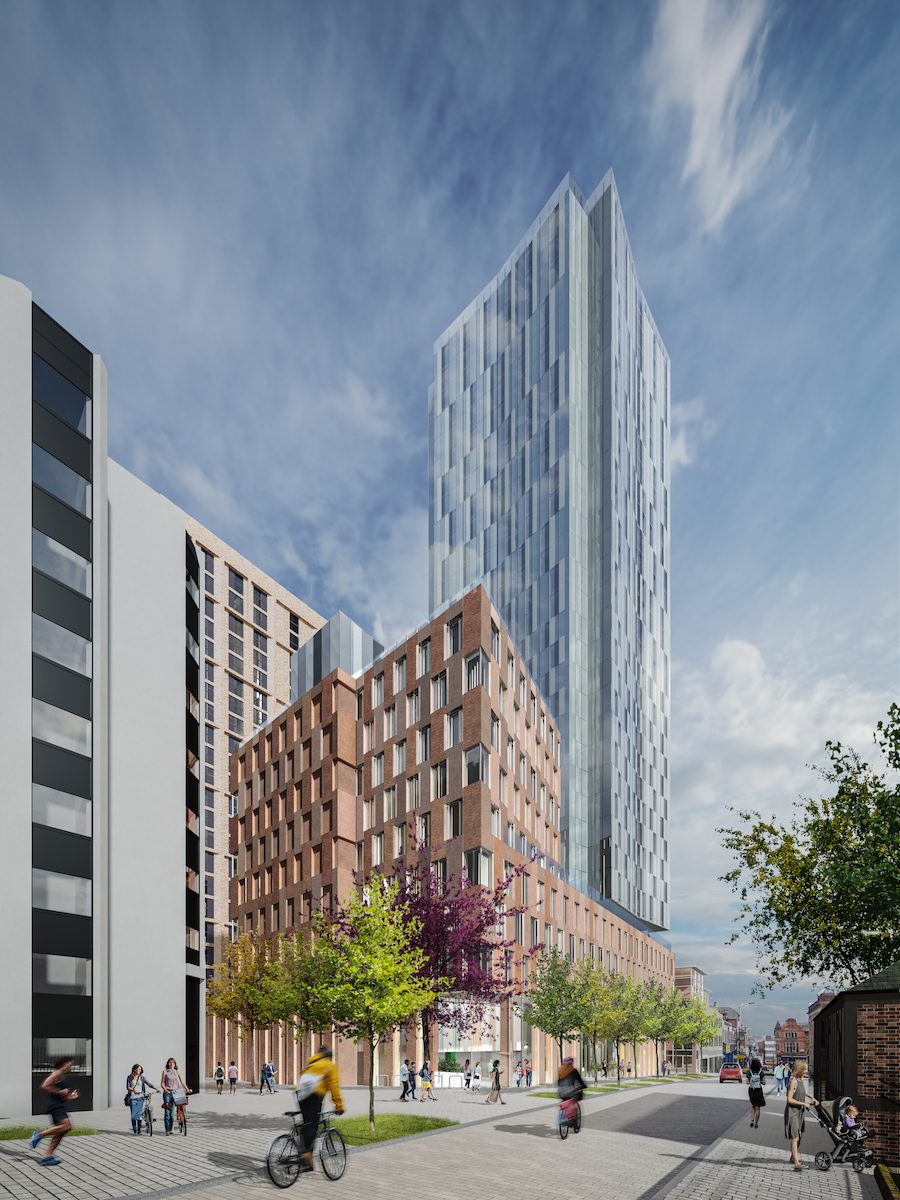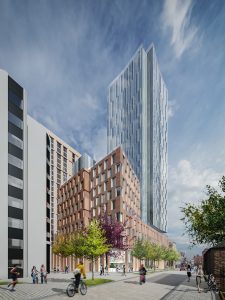 Commenting on the launch of the consultation, Richard Cutler, one of the partners behind the project said: "We are delighted to be able to bring forward The Merrion Project in the current climate. If approved, The Merrion Project will deliver world-class architecture to Merrion Street and provide much-needed specialist student accommodation in the heart of Leeds.
"Despite the current uncertainty we very much believe in Leeds as a place to invest and we have worked hard to submit a planning application which, if approved, would see over £100 million invested into the city, beginning later this year".
"We now want to hear what local people think about The Merrion Project and encourage anyone interested to visit merrionproject.com to have your say."
You can find out more information and have your say at merrionproject.com.