People: Ware and Kay Solicitors; One Stop Business Finance; and more
Solicitor and head of residential property department Penny Eedle is retiring from Ware & Kay Solicitors after 25 years with the firm.
Eedle has been instrumental in building up and running a successful residential property department in the York office.
Holly Stevens will be taking over the role of head of residential property and will be developing the department.
Eedle qualified as a solicitor in 1984, having studied law at Newcastle University.
She joined the firm in 1995 and became head of the residential property department in 2003 looking after a busy team of fee earners and experienced support staff. She has since seen the firm develop into a multi-office practice.
She said: "I have had the pleasure of working with tremendous colleagues over the last 25 years and I could not have been part of a better team.
"I have made some excellent friends and connections and I will look back on my time with a huge amount of fondness and satisfaction."
Peter Kay, senior director, said: "On behalf of the directors and all the staff at the firm, I would like to thank Penny for her hard work; diligence and dedication over her 25 years.
"Penny has been a great leader of the Residential Property team in York and we shall all miss her but wish her a long and happy retirement to enjoy quality time with her family.
"We congratulate Holly on her new role as head of residential property.
"This department has an outstanding reputation and we look forward to Holly's new ideas and initiatives as she takes on this on important and active role in the management and success of the firm in the years ahead."
Stevens said: "I am delighted to be heading up such a strong department and look forward to working with my team to deliver the highest service to each of our clients.
"My objective will be to strengthen relationships with existing clients, estate agents, mortgage advisors and other professionals and build relationships with new clients in order to help grow the firm."
:::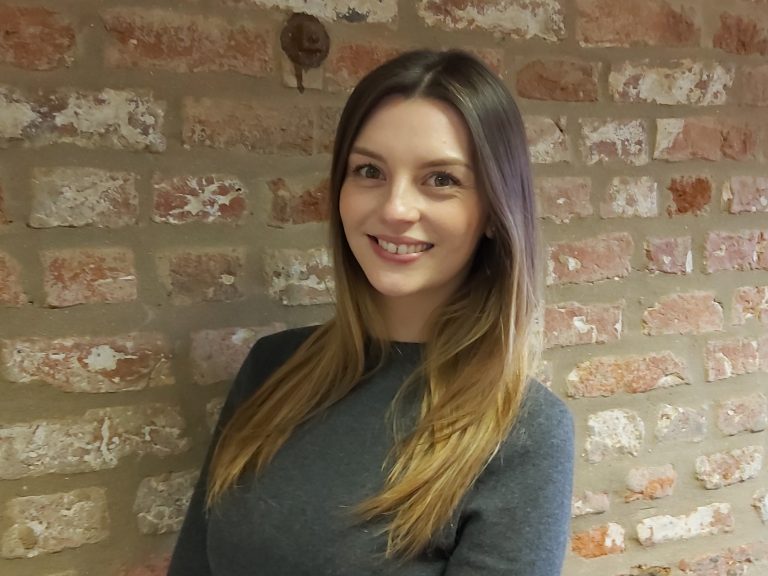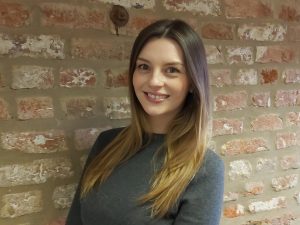 Yorkshire-based SME funding specialist One Stop Business Finance (OSBF) has expanded its client servicing team with the appointment of Carey Scargill as business development manager for South and West Yorkshire.
Scargill joins OSBF from Shawbrook Bank, where she was a new business analyst, and brings with her more than seven years' experience from across the financial sector, including working with clients faced with distressing financial situations.
It is a career that has included roles in debt management with RBS Group and Lombard Asset Finance, where she was an assistant relationship director.
She said: "I am really pleased to be given the opportunity to work alongside Andrew and the One Stop Business Finance team, and I will certainly learn a lot from what they have achieved so far in making the business the success it is today.
"This role is a great chance for me to develop further, step out of my comfort zone and put my experience to the best use to help SMEs arrive at the right funding solution, whatever goals they have."
One Stop Business Finance managing director, Andrew Mackenzie, said: "When I first met Carey at a Shawbrook event last year I was instantly impressed, so it seemed like a golden opportunity to ask her to join our team when I heard she was available. We're delighted that she has decided to join the team.
"OSBF is entirely committed to its Business Development Manager model and, as a result of our continued profitable growth, we anticipate a number of additional appointments throughout the UK over the course of 2020.
"We are, therefore, looking forward to the team expanding further this year as we support more clients than ever."
:::
Leeds based boutique commercial law firm Tyr Law continues to build on its recent success by recruiting employment partner Matthew Yates.
Tyr Law will now offer a full employment law service. Yates joins having been a partner in leading employment teams in the market and his recruitment signals the start of a period of further growth for the firm.
Dean Jowett, managing partner, said: "Matthew is an extremely experienced employment lawyer and another fantastic addition to the team.
"He will allow us to offer a broader range of services to our clients and, as an individual, he fits perfectly with the firm's ethos of putting together a team of the highest quality lawyers across a range of specialisms.
"Matt's recruitment also demonstrates the firm's intention to recruit senior and high calibre partners, even in the current challenging times."
Yates added: "I'm thrilled to be joining Tyr Law at this crucial time for business and employers and I'm looking forward to playing a part in the firm's growth and development."
:::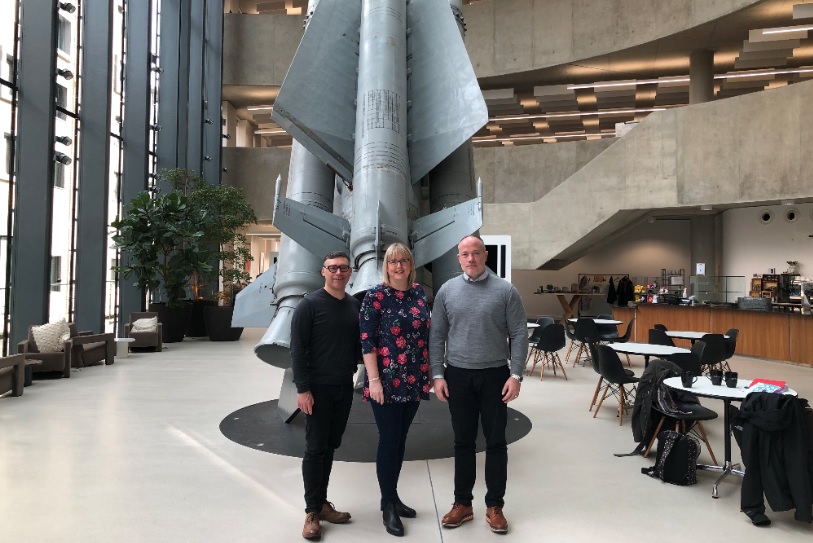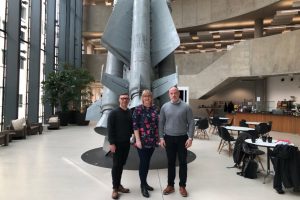 The unveiling of a brand new website and the strategic appointment of two new board directors has given a boost to York Professional's representation and profile of the professional services sector in York.
Simon Hudson, managing director, The Soapy Group and Paul Yeomans, vice chair at York Mind both join the York Professionals Board, further strengthening the Marketing and Charity sector representation in the city.
Coupled with the new appointments, a new website has been unveiled which better reflects the ambition of the organisation, whilst creating an interactive, useful and relevant forum for York Professionals members.
Chair Michelle Mook said: "More than 21,000 people work in York's professional services sector and we're keen to ensure we represent them all.
"We are delighted to have successfully recruited Simon and Paul, who each bring their expertise, strategic insight and enthusiasm, to join our fantastic team of directors who work diligently behind the scenes to ensure the strategic objectives of York Professionals are delivered for the benefit of the city's professional services community.
"Our new website is fresh and vibrant and our members will benefit from a stronger profile and share of voice as we strive to grow and showcase York as a community of professionals, recognised as leaders in their field.
"I would like to thank Anne Taylor and the team at See Green for working on the new website."
York Professionals represents the professional services economy in eight key sectors including business support, charity, creative and digital, finance, legal, marketing, people and property.