Coronavirus update – the latest news from Yorkshire businesses
A cleaning and facilities management group is investing in specialist equipment and chemicals to help protect essential services and businesses in the fight against Covid-19.
Fox Group has adapted vans normally used for more routine cleaning tasks to transport and dispense sodium hypochlorite to the external areas of prominent sites in and around Hull.
The company is also collaborating with a partner which specialises in cleaning internal areas by applying an anti-viral mist also in use on London's tube network.
Andrew Fox, managing director of Fox Group, said he is in discussions with businesses and local authorities about rolling out the new services to areas including medical centres, schools and offices.
He said: "We are looking forward to going back to our normal day-to-day work but we don't know when we will be able to do that so.
"In the meantime we want to do something that will benefit areas which need these specialist sanitation services – hospitals, parks, town and city centres, businesses and other organisations.
"We are in touch with many of them to find out what sort of help they need now and what they will need in readiness for reopening when the time comes. We have a national support network and we have the materials, equipment and manpower to provide the services."
The group employs around 120 people with clients working in food production and processing and major food distribution and retail. The group also cleans sport and business venues, apartments, office blocks and restaurants, working directly for clients and through property agents.
Covid-19 has affected window cleaning work because of building closures and the maintenance side because of difficulties in sourcing essential parts, prompting Fox Group to explore additional services.
Fox said: "The suspension of some of the window cleaning work added to the problems sourcing parts for the maintenance team have had a slight impact on the business but we are only in the in the early stages of this and it's clear the longer term impact could be more severe.
"We had been doing extremely well with business volumes doubling year on year over the last three years as a result of introducing new services and building strong relationships with our customers.
"Since I was 15 I have built up the business by being prepared to take calculated risks.
"Investing in this is another gamble but we can deliver these services immediately. The aim with businesses which have shut is that when they are able to open their doors again they can hit the ground running and not face extended closures just because their premises haven't been cleaned properly."
:::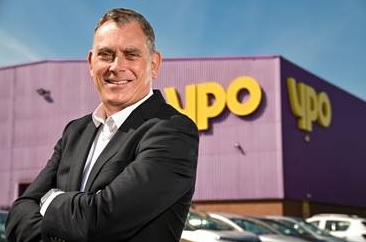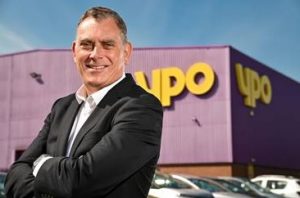 Public sector buying organisation YPO has adapted its operations to support the public sector during the Covid-19 pandemic.
The procurement organisation has prioritised key product-led services for cleaning, hygiene, PPE and food products.
YPO is recognised for supplying UK schools but has reacted to highlight its existing full range of services to meet emergency demands from the wider public sector.
This has included sourcing produce for food banks, providing IT solutions for local authorities to allow working from home and delivering important supplies for emergency services.
The Yorkshire-based procurement specialist says it plans to continue working with local authorities and suppliers throughout the UK to identify pressure points and find appropriate solutions.
This will include supplying PPE, medical gases and specialist vehicles for organisations in need.
Contracts are being adjusted specifically in reaction to coronavirus conditions, with facilities in place to enable temporary staffing solutions and deep cleaning for public sector buildings, with capabilities to create temporary buildings for hospital wards currently in development stages.
Simon Hill, managing director of YPO, said: "We want to thank all our key working staff as they continue to provide an integral service for the public sector.
"We are continuously working with suppliers throughout this period to ensure local authorities, emergency services, healthcare providers and the wider public sector is equipped with the tools needed to deal with this situation and ensure the safety of the public.
"We're also grateful to our suppliers for responding quickly to help customers understand how we're all adapting in this unprecedented time, helping to keep vital services in operation."
:::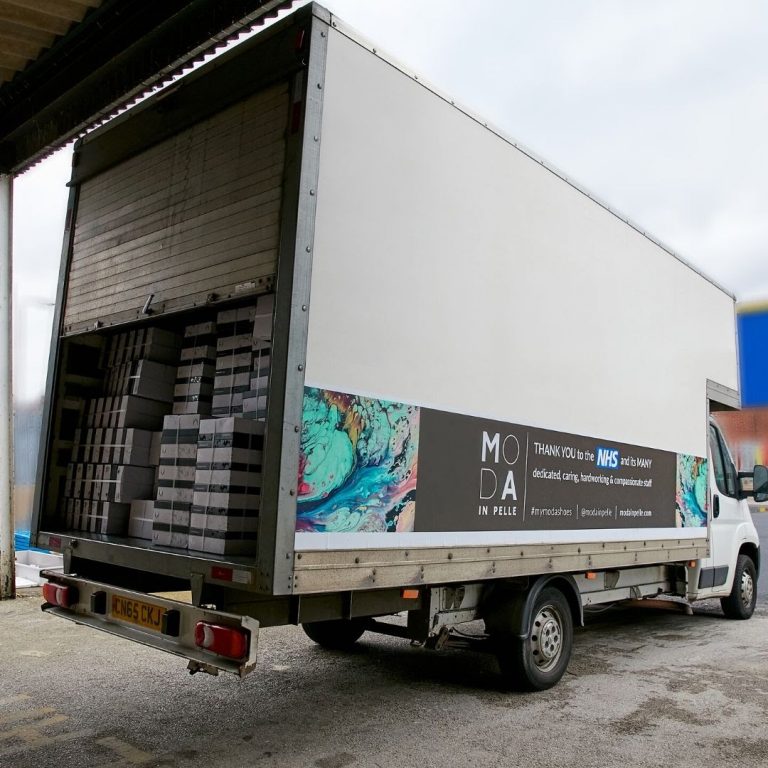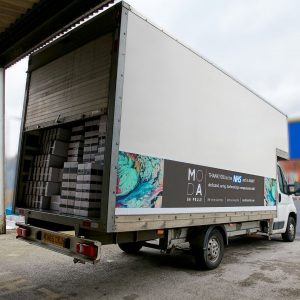 Women's footwear brand Moda in Pelle has donated 600 pairs of trainers worth £45,000 to NHS nurses at Leeds St James's University Hospital and the Leeds General Infirmary.
The Balina trainers were gifted to nurses across the two hospitals to say "thank you" for the work they continue to do to care for patients in the wake of the Coronavirus outbreak.
Yorkshire-born brand Moda in Pelle was established in Leeds in 1975, when it opened its first store on Leeds' Bond Street.
Gianni Casagrande, of Moda in Pelle, said: "Our local NHS heroes are doing an incredible job to keep us all safe and both of the hospitals we've chosen are close to our heart.
"While we can never truly repay them for the work they do, we hope this gesture goes a little way in showing the nurses just how much we appreciate them and all that they do."
:::
Bespoke modular construction specialist Elite Systems is currently manufacturing a 20-bed isolation ward for Royal Surrey County Hospital which will be fully completed and ready to accept patients within just eight weeks.
The hospital was looking to increase its capacity in light of the ongoing crisis, and selected Elite as its supplier due to the company's speed of response and ability to turn the project around quickly. Elite's team is now on-site and has already commenced groundworks with a view to the new unit being in place in June.
While groundworks continue at the hospital, Elite Systems' factory team will construct the 20-bed ward in controlled conditions before delivering the modular building to the hospital and completing the final fix on-site, ready for the ward to become fully operational and start receiving patients.
The ward will feature 20 individual patient rooms, each with an en-suite bathroom. The central space on the ward will be occupied by a nurses' station as well as storage space for cleaning supplies and linen, a series of treatment rooms, relatives' rooms, and additional WCs.
Commenting on the project, Elite Systems' commercial director Jason Bowker said: "In the response to the COVID-19 outbreak, speed is of the essence and when we received the enquiry from the Royal Surrey County Hospital we understood that a very fast turnaround was required – not only in the construction of the hospital, but in the time taken to provide a quote and a detailed outline of the proposed ward.
"Hospitals across the UK are urgently in need of additional space, and with our team's ability to quickly and safely construct high-quality modular buildings, and our technical division on hand to map out the requirements within days, means that we are able to help the UK face its biggest crisis in a generation."