People: Vapour Cloud; CC33; and more
Growing Elland-based technology firm Vapour Cloud has announced its latest appointment – cloud and network engineer Stuart Hodgkinson.
Armed with 11 years' IT experience, he joins the team having previously worked as a senior network technician for the NHS at Salford Royal Foundation Trust.
Used to managing, monitoring and troubleshooting wired and wireless network infrastructures, Hodgkinson is an experienced engineer with a breadth of knowledge spanning servers to SVIs and everything in between.
In his new role, he will be responsible for the installation of servers, networks and storage across Vapour's five UK data centres, as well as the day-to-day management of the network infrastructure including switches, firewalls and edge routers.
Vapour's CEO, Tim Mercer, said: "We proudly claim to look for the industry's brightest talent when we're on the recruitment hunt, and Stuart's CV proves the strategy works.
"He's been involved in managing NHS Trust's virtual infrastructures, having used VMware hypervisors to virtualise their estates; he's been responsible for implementing the free-to-patient and staff WiFi mandated by NHS Digital; and has held second and third line support roles, which evidences the depth of his technical know-how.
"This degree of insight is exactly what we were looking for, in our growing cloud engineering team.
"Whether we're deploying an agile solution for a start-up or a complex unified communications system for a blue-chip brand, our customers want us to have the answers to all their tech requirements."
Hodgkinson gained an ICT diploma from the Open University in 2007, before securing CCNA Routing and Switching, Wireless, and Security certificates, as well as the ITIL v3 Foundation Certificate in IT Service Management.
Explaining his decision to join Vapour Cloud, he said: "I was very impressed with Vapour's technology and the solutions provided to customers, but what also stood out to me is how much the company values employees.
"During my short induction period – before the COVID-19 lockdown – it quickly became apparent that I'll have an environment to thrive in."
:::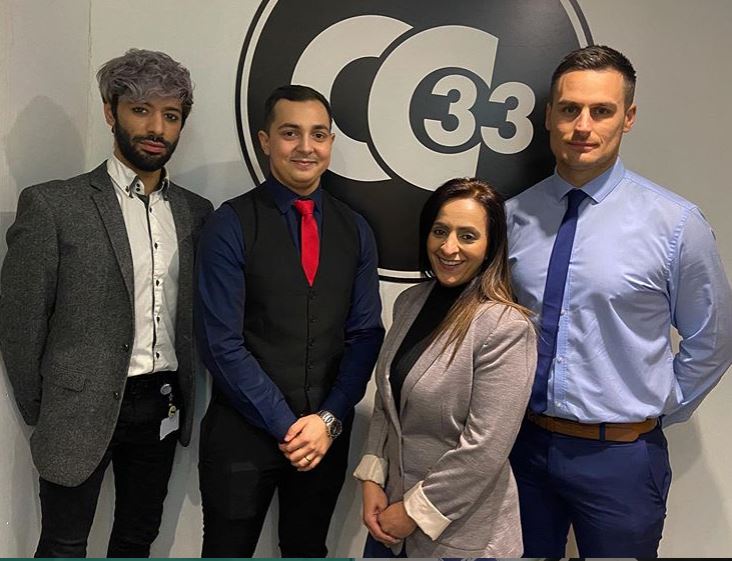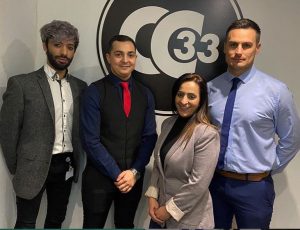 South Yorkshire contact centre CC33 has appointed five new recruits to help boost its Sheffield-based management team at its Ecclesall Road office.
CC33 has appointed operations manager Brett Bate, team managers Somina Alam, Anthony Ononye, Deivids Manager and sales coach Connor Bate.
Led by managing director, Paul Fletcher, CC33 employ more than 350 people and boast more than 30 clients across various sectors.
The firm operate from three offices in South Yorkshire – two being in Sheffield (Ecclesall Road and on Allen Street in Shalesmoor) and one in Rotherham on Mansfield Road.
Operations manager, Bate, said: "I am delighted to join CC33 at a time of such significant growth. What attracted me to working for the company was its clear vision in terms of growth and capability in the contact centre industry.
"I really like the company ethos and look forward to progressing my career and helping others within the company."
He joins the team with more than 16 years' experience in the contact centre industry and offers the company skills in customer service, industry knowledge and sales.
Alam joins the company with 22 years' experience in sales and three years in telesales.
She said: "CC33 is a company that is really going places and that is one of the reasons why I wanted to join.
"Paul is a real people person and makes everyone feel welcome. I could tell how passionate he and the team were about doing great work for their clients – and that was something I wanted to be a part of.
"There's a real family feel within the business and I'm looking forward to being part of the company's growth moving forward."
CC33's Ecclesall Road office opened in September 2019 after the company continued to experience growth, revenue and an increase in its client base.
Fletcher said: "When we opened our office on Ecclesall Road it was done to accommodate our new business and facilitate a new base for our growing staff base.
"I am delighted to bring in a solid management team that I believe will help grow CC33 even further.
"I wish all of the management team well and thank them in their efforts they are already showing the company since their start dates earlier this year."
:::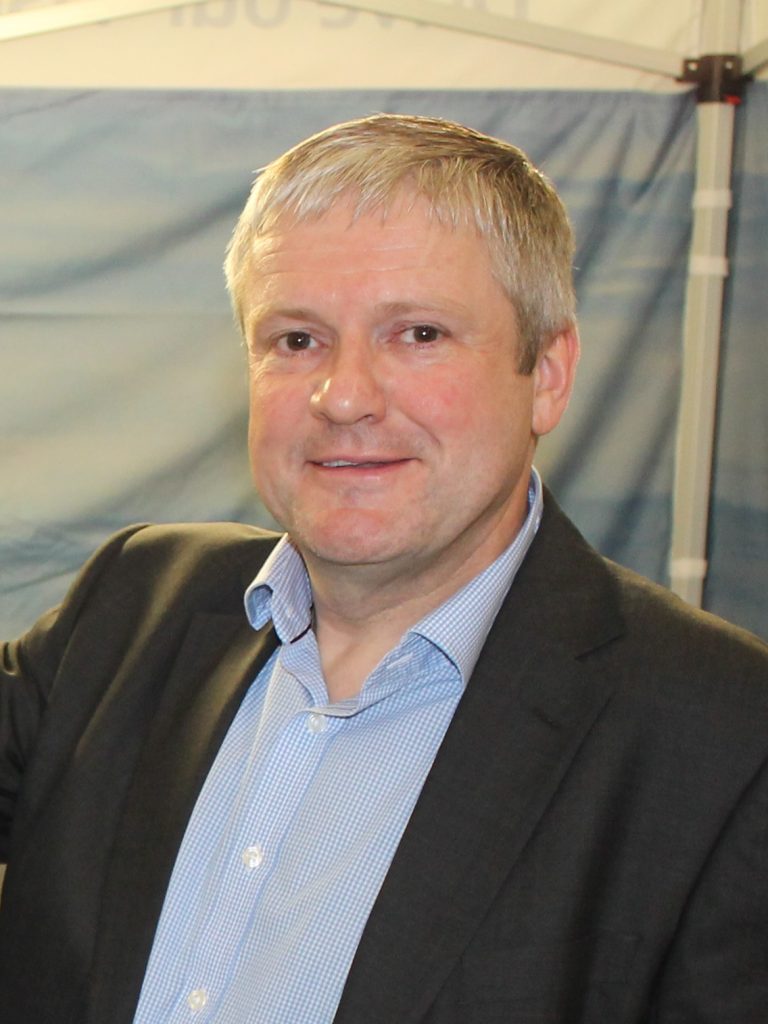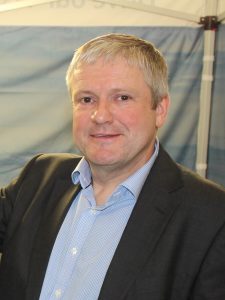 Harrogate BID (Business Improvement District) has appointed an interim manager.
Simon Kent, a previous director of Harrogate Convention Centre, will take over the day-to-day running of the organisation, including liaising directly with town centre businesses, reporting into the Board and fostering relations with BIDs around the country.
Earlier this year, the organisation formed to promote Harrogate town centre as a must-visit destination for shoppers and tourists, unveiled a new-look board to better represent the businesses operating within the BID district.
Kent said: "I'm delighted to take up this interim appointment, and whilst we are living in unprecedented times, I'm confident the BID will be able to deliver long and lasting beneficial results for our town centre businesses.
"Since my appointment, I've been working closely with Board members to instigate a number of initiatives which we can begin during the coronavirus closedown.
"These included measures to ensure the 'high street' will be looking at its best for when trade is able to resume, and we are able to welcome locals and visitors alike back to our town."
Harrogate BID chairman Robert Kennedy said: "It's fantastic to have Simon onboard. To have someone of his experience, who can listen to the views of all the Board members, and help steer us through these extremely difficult times, can only be a plus.
"With Simon's knowledge of the town centre, I'm confident that we can all work together and plan for what's best for our town."