City Briefs: Avacta; Optibiotix; Science Group; and more
Wetherby-based life sciences business Avacta Group says it is shipping Affimer reagents for COVID-19 antigen testing to its diagnostic test development partners.
The Group recently reported it had generated multiple, highly specific Affimer reagents that bind the SARS-COV-2 viral antigen and do not cross-react with SARS, MERS and other closely related coronaviruses.
These Affimer reagents will be used to develop a point-of-care saliva based COVID-19 antigen test strip by Cytiva (formerly GE Healthcare Life Sciences) for CE marking in Europe and FDA approval in the United States.
The Affimer reagents have now been manufactured by Avacta in the quantities required for test development and are being sent to Cytiva today.
The reagents are also being provided to Adeptrix, with whom Avacta has announced that it will develop a COVID-19 laboratory test to run on hospital mass spectrometers using Adeptrix's BAMSTM assay platform.
Cytiva and Avacta will now work to develop rapid test strips for the detached spike protein and for the intact virus particle, aiming to have prototype devices in a few weeks.
Adeptrix will be working on a similar timescale to develop a prototype BAMS test. Both of these tests will indicate whether a person has the infection at that moment. 
Dr Alastair Smith, chief executive officer of Avacta Group, said:  "The need for rapid antigen tests to diagnose COVID-19 infection that can be mass produced for rapid, professional screening of large populations, and for self-testing by consumers themselves, is crucial to limiting and tracking the spread of this disease.
"Antigen testing will also be critical to lockdown exit strategies around the world in order to get healthy, non-contagious people back to work to re-boot economies, and there will be an ongoing need for several years for antigen testing as the disease recurs.
"There has been considerable commercial interest in these reagents since we announced that we had successfully generated them.
"The Group is very actively exploring further commercial opportunities to develop them with partners into diagnostic tests and with distributors to provide large scale routes to market for professional and home use."
:::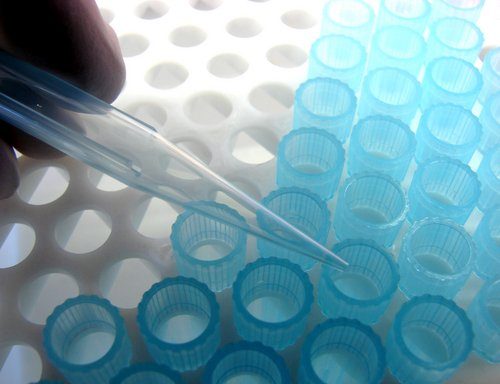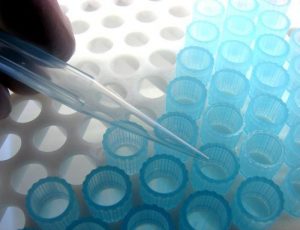 OptiBiotix Health, a York-based life sciences business, has signed a distribution agreement for its SlimBiome® product with MAXCARE Inc.
The agreement grants MAXCARE exclusive rights to commercialise OptiBiotix's SlimBiome® proprietary weight management technology in Taiwan.
MAXCARE is a Taiwanese company based in Taipei, founded in 2000, which specialises in clinically-supported, science based nutraceuticals, fruit and botanical extracts.
Its distribution channels include TV shopping, chain pharmacies, drug stores and direct/multi-layer selling.
Thomas O'Hara, business development manager at Optibiotix, said: "We are pleased to have signed an agreement with MAXCARE to commercialise our award-winning weight management technology in Taiwan.
"We chose them due to their experience in commercialising weight management ingredients and their understanding of the value proposition SlimBiome® provides to their customers.
"MAXCARE has placed an initial trial order on signing the agreement as a result of early interest received from introducing SlimBiome® to their customers.
"We look forward to continuing the current trajectory of SlimBiome® and increasing the countries, applications, products, revenues and overall global brand value in the months and years ahead."
Steve Wu, general manager at MAXCARE Inc, said: "There are abundant products that target weight loss on the market, yet very few have scientifically and clinically proven efficacies, with no side effects.
"SlimBiome® of OptiBiotix is a patented product, with clinical proof to improve gut microbiome, support weight lost, stabilise blood sugar and reduce cravings for food, which all lead to successful weight management.
"We are very optimistic about the prospects of SlimBiome® in this region and look forward to working with the OptiBiotix team to maximise the potential."
:::
Science Group, which has a presence in North Yorkshire, says despite the impact of the pandemic its own financial performance remains in line with Board's expectations prior to the outbreak.
The Group notes it remains both profitable and cash generative, benefiting from a strong balance sheet with net cash and significant freehold property assets.
However, stressing the importance of adopting a prudent approach in the unpredictable climate, the firm's Board will not be recommending a dividend at the AGM.
It will instead consider an interim dividend later in the financial year if appropriate.
Subject to approval of the resolutions at the AGM, the company will renew its buy-back facility, to provide market liquidity through share buy-backs.
And it will continue to evaluate opportunities to deploy capital resources to increase the scale of the Group in line with strategic plans.
As announced on 31 March 2020, Science Group's AGM will be held at the company's London office on 16 June 2020.
:::
Leeds-based biotech company Tissue Regenix has entered a strategic collaboration for white label manufacturing with a top 10 global healthcare company, bringing to market a new product line.
The agreement follows collaboration between the R&D teams of both companies to develop a product using one of the Group's proprietary technology platforms to address orthopaedic soft tissue repairs.
Processing for the product has begun, and initial orders have been received.
Over the next two years, it is expected the product will make a material contribution to the Group's top line revenue growth.
In addition, during the first quarter of 2020, Tissue Regenix signed further distribution agreements with selected partners to expand market penetration of its AmnioWorks®, Matrix OI®, and DentalFix® brands in areas such as ocular, spinal, and dental.
Gareth Jones, interim CEO at Tissue Regenix, said: "I am delighted to confirm the launch of our first product from our latest strategic collaboration with a leading healthcare company.
"This exciting opportunity will allow Tissue Regenix to drive its commercial strategy forward and ensure the continued growth of the business with minimal impact on our existing strategic partners and customer base.
"Securing these important partnerships and distribution agreements underscore the differentiation of, and increasing market demand for our products."