People: Northern Energy; Powerhouse; Venari Group; and more
Harrogate-based Northern Energy, an independent supplier of heating oil and liquefied petroleum gas (LPG), has appointed Stuart Illingworth as managing director.
He succeeds his father, Howard Illingworth, who, after over 30 years at the helm of the business, is now stepping back as Northern Energy's chairman.
Howard will also focus on his role as an industry consultant as a board director at Liquid Gas UK, the trade association for the LPG industry in the UK.
A fourth generation family business, founded by Stuart's great-grandfather, Ralph Robinson in 1932, Northern Energy also employs Stuart's two brothers, James as sales director and Ted as business development director, as well as further extended family members in a variety of roles across administration and logistics.
Stuart's appointment comes as Northern Energy sets its sights on doubling in size in the next five years to become the largest independent supplier of LPG in the country.
This move would see the business lead the way in supplying more sustainable energy solutions to homes and businesses not connected to mains supplies.
Stuart explained: "I'm proud to be following in my father's footsteps, leading the way to a more sustainable future for Northern Energy.
"There are some big changes that need to be made as we step towards meeting the government's Clean Growth Strategy, which outlines targets on cutting greenhouse emissions whilst ensuring an affordable energy supply.
"Gas is a less carbon intensive fuel than oil, so our growth strategy will focus on the LPG side of the business and starting the transition to Bio LPG, a renewable energy source.
"This will potentially include producing the product ourselves and relocating the business to a new site with a purpose built storage depot.
"It's our strong, family values that the business is built upon which will secure it's growth and continued success.
"Only a tiny percentage of family businesses thrive for as long as ours has and our working relationships are stronger than ever."
Before joining Northern Energy six years ago, Stuart enjoyed a successful career in logistics, working as a supply chain consultant in London before joining the family business as operations manager.
Northern Energy currently supplies over 15,000 customers from it's Harrogate base. It supplies customers as diverse as residential homes, farms and factories.
:::


Leeds-based creative content studio, Powerhouse, is pressing ahead with its growth plans – despite the challenges brought by Coronavirus – by adding three experienced staff to its 25-strong team.
The company, which provides creative photography and video production to retailers and brands, is still supporting clients, having produced content for the likes of Kellogg's and Quorn, via remote shooting.
Pre-lockdown, the firm had eyed national and international growth plans and, despite many shoots since being postponed, Powerhouse gone ahead with its planned hires.
A new head of video and an award-winning in-house video editor have brought more than 18 years' creative and strategic experience to the team. A marketing manager has also been recruited. They are currently working remotely.
James Pierechod has been hired as head of video. Joining from an agency background, including senior roles within Leeds-based agencies Stickyeyes and Brass, he brings a wealth of strategic and creative skill.
He will help Powerhouse's clients to achieve ROI from large-scale shoots, by simultaneously capturing multiple assets for different content needs.
Paul Wingfield has been recruited to head post-production. He comes from a London agency background; with experience working for Pfizer and Rolls Royce.
Will Narburgh will also join the commercial team as marketing manager, to oversee Powerhouse's digital strategies.
Neil Adams, managing director of Powerhouse, said: "It would have been an easy option to halt our recruitment plans.
This is a very tough landscape to operate in – and our pipeline has dropped off a cliff – but it won't last forever.
"We believe in our future growth plans, so we have to invest in them.
"We are playing the long game, and our clients will benefit from the talent we have brought on board.
"Quite frankly, they are a genuine coup for us. They each have fantastic credentials, and they're already setting the world on fire with the work they're producing."
Most of Powerhouse's staff are working from home. A small team is shooting from the studio, with production and post-production teams being dialled in via video.
Adams added: "As a content production studio, we found the restrictions put in place by the Government challenging.
"Operating as usual was not an option, as the nature of shooting and producing content itself is one where coming close to your team members seems inevitable.
"It has taken extraordinary circumstances to test the feasibility of remote shooting, but there are inefficiencies we solved during this test.
"What we have learned can be extended into how we operate and communicate in the future, opening up global markets and overcoming location challenges otherwise deemed impossible."
A new finance manager is also set to join the team in June.
:::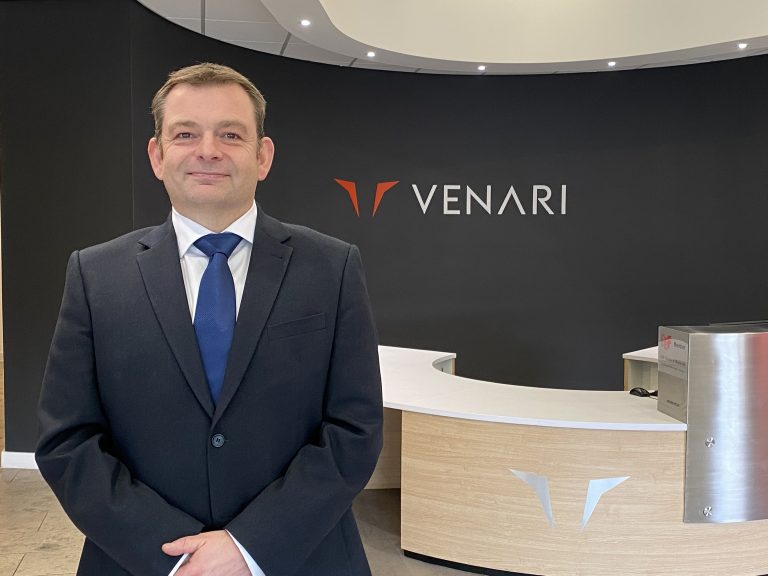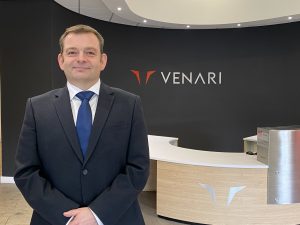 West-Yorkshire based Venari Group – an emergency vehicle specialist – has announced the appointment of a renowned industry name into its firefighting division.
John Purdy joins Venari as sales manager this month, with 33 years of military, aviation and municipal firefighting experience.
Having spent the past 14 years as station manager at Newcastle International Airport (NCL), he has been responsible for fire crew, emergency planning, commercial training and business development for the airport's training academy.
He is also well-known for his four-year role as chair of the Airport Fire Officers Association (AFOA).
Recruited for his breadth of industry knowledge and experience, Purdy's appointment coincides with Venari's manufacturing partnership with global giant, Ziegler Group, which will see Venari manufacturing Ziegler's highly-anticipated new air crash truck upon launch.
Purdy said: "I've been lucky enough to have an amazing 33 years in the military, aviation and municipal firefighting sectors.
"During the past five years, I've enjoyed my sales role as Newcastle International Airport's commercial training manager.
"I fully intended on driving growth in the role for another 15 years, but when the most exciting company in the firefighting truck and equipment market knocked on my door, so to speak, I couldn't turn it down.
"It's a fantastic opportunity to work with a team of highly passionate and skilled workers who will be building the highest quality, technologically advanced and environmentally efficient fire appliances.
"Our partnership with global giant Ziegler gives an unrivalled combination of their current IP and our ability to build to the highest of standards whilst delivering outstanding levels of customer service.
"With the introduction of a new ARFF appliance in the very near future it's an exciting time to be joining."
Venari Group CEO, Oliver North, added: "I've worked with John as both a supplier and a customer for over a decade.
"His attention to detail, work ethic and personable demeanour are critical elements of what I believe a good sales manager should encompass.
"Add into this his comprehensive experience and I'm confident he will prove to be an instrumental part of Venari's growth at a time where we will do more than our 'fair share' of contributing to British manufacturing."
:::
Sheffield-based Razor, a technology company specialising in AI and automation tools, has grown its team with three new hires – James Croft, Patrick Murray and Matt Christie.
During lockdown the Razor team, led by CEO Jamie Hinton, has taken the opportunity to adapt to new ways of working.
The first new recruit to be virtually welcomed to the team was Croft, who has joined as a software lead.
He is recognised as a 'Microsoft Most Valuable Professional' in the Windows Development arena.
Croft has been awarded for his services to the public community through open source contributions, StackOverflow contributions, speaking at developer conferences and user groups, blog posts, and video tutorials helping others learn to code.
Murray has been recruited as head of data, analytics and AI. He will provide direction and fine tune Razor's data and analytics offering; defining the route to market, reviewing current clients and forming improved packages.
Christie has taken on the role of test lead. He will be ensuring the quality of Razor's diverse projects; from computer vision and machine learning to API's and mobile apps.
He will conduct existing testing methods, as well as introduce new patterns and practices.
Alongside this, he will be providing training/mentoring to both testers and developers, and increasing the number of automated tests for new projects.
Hinton said he believes there has never been a better moment to invest in the people within your company.
He added: "Now is the time to look after your team, to invest, protect and grow – it's in times like these that people's strengths emerge, and this is something I've picked up on.
"We have been able to hire at this time because we have found people who have the exact qualities we need, that are able to adapt and innovate in the face of change.
"This fills me with excitement of what we can achieve going forward."