Coronavirus update – the latest news from Yorkshire businesses
A Yorkshire-based firm of chartered accountants and businesses advisors has helped clients secure over £10m in financial support during the pandemic.
Managing partner at Shenward, Sherad Dewedi, says securing the funding has given clients breathing room to cope with financial losses thus preventing working capital issues, the need to lay off staff, and in more severe cases, liquidation.
He said: "When the lockdown was enforced on March 23, several of our clients primarily in the retail, leisure, wholesale and hospitality sectors were stripped of the ability to generate revenue, thus putting them at immediate risk of facing financial difficulties.
"For many of these clients, accessing funds via the various schemes has been the lifeline they needed to protect their employees, keep their creditors at bay and prevent a future insolvency."
In an announcement on May 12, the Chancellor confirmed that the banking and finance industry has provided almost £15bn through the three major government-backed lending schemes alone.
Whilst a handful of other schemes exist, the three major schemes are the Coronavirus Business Interruption Loan, the Bounce Back Loan, and the Coronavirus Large Business Interruption Loan Scheme.
Dewedi says that each of the schemes come with differing benefits.
He added: "We've found that the Coronavirus Business Interruption Loans work well for larger funding requirements, whereas Bounce Back Loans, given the favourable interest rate and smaller debt amounts, are the better option for smaller firms.
"Whilst many have reported facing difficulties accessing funds via these avenues, we've found the process to be rather smooth, with clients receiving cash injections within just a few days of applying."
The firm attributes part of this fast access to cash to step-by-step instructions and advice via its ability to continue trading during the lockdown.
:::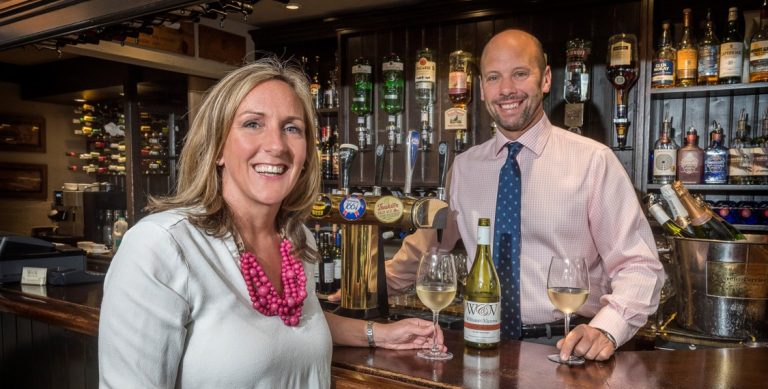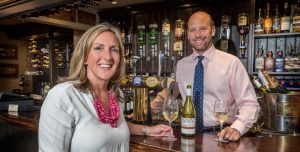 A family-run Harrogate restaurant which has turned to making takeaway deliveries to survive has secured a 'bounce back' loan from Lloyds Bank to boost its recovery hopes.
William & Victoria, a mainstay of the North Yorkshire town's dining scene for over 30 years, is borrowing £50,000 via the Government's Bounce Back Loan Scheme (BBLS) and has also agreed six-month capital repayment holidays on other loans with the bank.
The restaurant and wine bar, which is run by husband and wife team David and Jo Straker, has been closed since March, forcing the couple to furlough 26 employees.
In an effort to keep the restaurant trading, the couple began offering takeaway deliveries of a selection of its most popular dishes.
But while the service has been successful, weekly sales are only about 20% of those in a typical week before COVID-19.
Jo Straker said: "This has been the most stressful time. Like all restaurants, lockdown made it impossible for us to operate so we had to close our doors.
"We had the idea of offering a takeaway service, which has proved really successful, but it can't replace the income we've lost from being shut.
"The restaurant has been in the family for over 30 years but Coronavirus is posing the biggest threat to our future we've known.
"We're grateful to have Lloyds Bank on our side. The team helped us through the application process and the funding arrived within 24 hours, so we were able to breathe a huge sigh of relief.
"We're hopeful it will see us through to the time when restaurants can reopen."
Lee Rycraft, relationship director at Lloyds Bank, said: "David, Jo and their team have been with us since 2013, when we provided the support for them to buy the building that houses William & Victoria and further funding to refurbish two years later.
"Being one of Harrogate's most popular restaurants, it's a great example of the type of business BBLS exists to support during the coronavirus pandemic.
"We're confident David and Jo will be serving the community for many years to come."
:::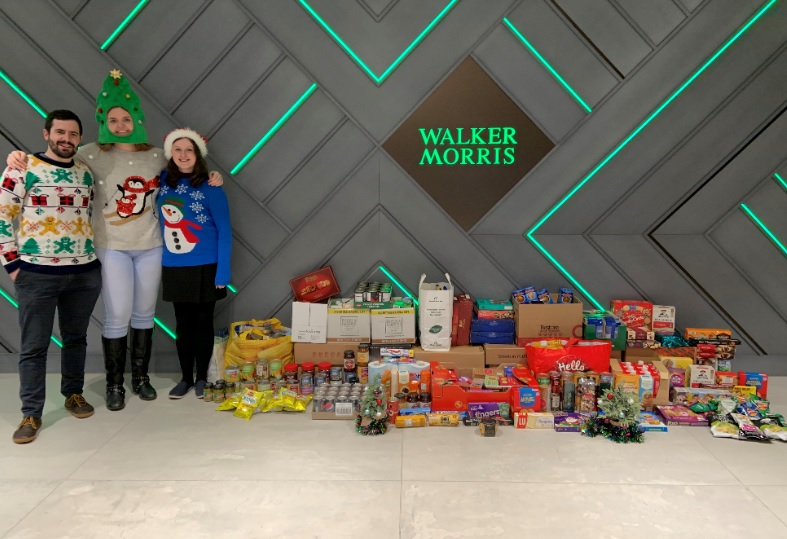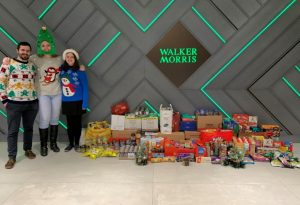 Law firm Walker Morris is helping Leeds North and West Foodbank move to larger premises so it can continue its critical support of local communities throughout and beyond the pandemic.
The new Leeds North and West Foodbank premises are at Flexspace, Burley Hill, Leeds.
With UK foodbanks facing record demand since lockdown began on 23 March, Leeds North and West Foodbank requires larger premises to enable it to comply with social distancing guidance whilst allowing as many volunteers to support its services as before the pandemic.
Walker Morris has a growing relationship with the foodbank and Andrew Maclean, of the firm's Real Estate Group, acted on the foodbank's behalf in respect of its new lease pro bono.
The new premises will also facilitate the foodbank in rolling out its new delivery service, launching due to current circumstances that restrict collections from its centres.
Maclean, senior associate in the Real Estate Group at Walker Morris, said: "As Leeds North and West Foodbank struggles in the current climate, given Government restrictions and social distancing rules, we wanted to make sure we could support its work and facilitate its move to larger premises.
"We are pleased to have been able to provide our services in negotiating the lease on the new premises to enable the charity to continue its support of people in crisis across the region in this difficult time."
Karen Burgon, project director at the foodbank, said: "We saw the demand for food supplies increase by 80% in the last two weeks of March when the Coronavirus really started to affect people's lives in Leeds.
"Whilst our food donations have continued to come through from generous public donations and the supermarkets, we have not been able to process these donations as quickly as normally world, due to restrictions on the number of volunteers allowed in the current building due to social distancing requirements.
"Moving to larger premises will really help with our logistics, enabling us to continue to support the many people currently struggling to put food on the table for their families."