Coronavirus update – the latest news from Yorkshire businesses
A non-profit deli will launch in Leeds to raise funds for Yorkshire's most vulnerable.
In it Together Deli opens its doors to the public on 18 May, selling a selection of produce from some of Yorkshire's best restaurants, butchers and bakers.
There will also be craft beers, wines and spirits on offer, as well as a gift shop. All proceeds from the organisation will go towards the elderly and families who are struggling across Yorkshire.
The deli has been designed with the safety of both the workers and consumers in mind, using plastic screens and a counter service.
Staff wearing protective masks and gloves will take orders from the counter at safe distance and then pick items for the customer on demand.
There will also be a fridge filled daily with meals and deli items for NHS staff that can be collected simply by showing their ID.
Meals will be supplied by the likes of My Thai and Bengal Brasserie, with meat from Taplin's Butchers of Bradford.
In It Together, at 8 Swinegate, will be open from 7am to 7pm Monday to Saturday. There will also be a personal shopping and delivery service offered help more senior citizens living outside of central Leeds.
The brains behind the project are entrepreneurs and My Thai founders Simon Gybras and Apiyada Latham.
Gybas said: "With my businesses turned upside down literally overnight, I had to do something to keep myself busy and give back to the community that has offered me so much.
"The kindness of the public, be it through donations or volunteering their time whilst on furlough, has been overwhelming.''
''I've never been busier, and can't wait for everyone to try out our new deli, which makes high quality food and drink available to everyone at a competitive price."
He added the achievement has only been possible due to a strong support network, which includes businesses such as Neil's Greengrocers at Leeds Kirkgate Market and some of the city's most prolific restaurants.
A large proportion of his volunteers have come from the Lithuanian community, and in particular the local Vertrunge Dance Group.
:::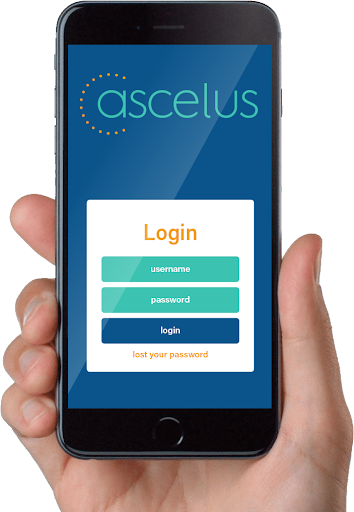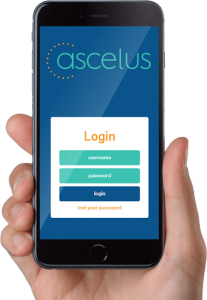 The COVID-19 crisis has accelerated plans for a "virtual clinic" platform, created by digital healthcare specialists at the University of Leeds' innovation hub, Nexus, to relieve pressure on the NHS.
Itecho Health, created by former NHS doctor Adrian Brown and digital tech expert Lalit Suryawanshi, has more than doubled its output on the digital platform: Ascelus, to bring forward development of the platform.
It includes apps for patients and medical teams, which is designed to manage long-term conditions and reduce the need for face-to-face appointments.
A team of eight medical students from the University of Leeds' School of Medicine have been recruited on a six-week elective period with Itecho Health to help the team fast-track its plans.
Dr Brown said: "Our objective with Ascelus has always been to relieve some of the burdens on our health service, by creating a virtual clinic, where chronic conditions can be managed through online communication with clinicians.
"The COVID-19 public health crisis has given that objective an even greater focus. Outpatient visits have stopped.
"Doctors are increasingly having telephone consultations with their patients and there is growing concern the most vulnerable patients are avoiding going to hospital for vital check-ups and treatment."
The Ascelus platform allows patients with long term conditions which need regular monitoring, to input and track their own symptoms.
Doctors can access the patient's blood and pathology results on the app, review them and send on to the patient with any messages and advice.
Before the Coronavirus outbreak, Itecho Health had been developing the app based on one long-term condition and had anticipated expanding to six conditions over the next three years.
The team is now working with Leeds Teaching Hospitals and London's King's College and St Thomas's Hospitals, on 22 long-term conditions.
Dr Brown added: "We're also developing the app's capacity to monitor patients' treatment and outcomes when they are taken into intensive care for treatment for COVID-19, working with the NHS and health providers in other countries to capture vital data.
"Whatever we can do to help our health service during these challenging times is obviously important.
"And as we emerge from the crisis, managing and improving care pathways for those living with long-term conditions will continue to be a key objective for patients, clinicians and commissioners."
Dr Martin Stow, Nexus director, said: "Nexus is all about the benefits of collaboration, so we're delighted to see Itecho Health working with the University of Leeds' School of Medicine on this vital project."
:::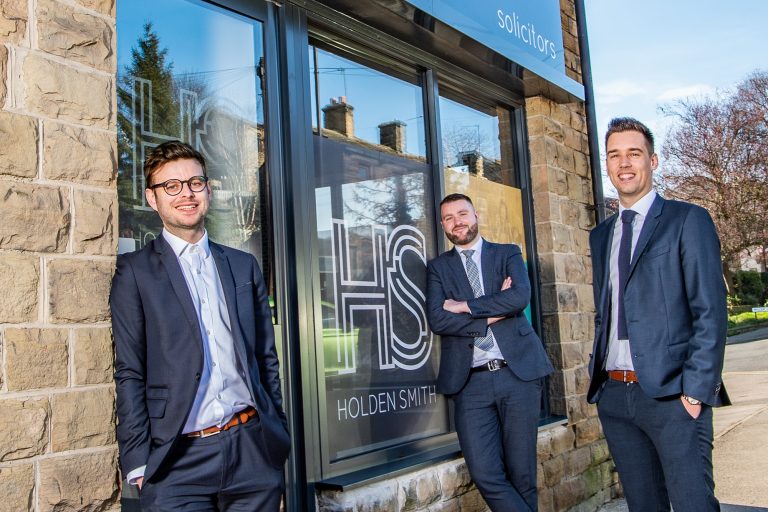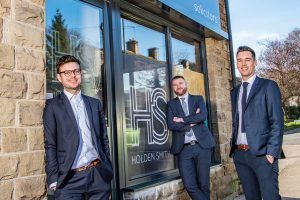 A Huddersfield law firm has launched facial recognition and document verification technology to help maintain social distancing as it begins to resume transactions following lockdown.
Holden Smith, based in Denby Dale, has introduced identity and document verification via an app that clients can download to their smartphone or tablet.
Holden Smith co-founder, David Bancroft, explained: "For us, tech plays a leading role in making transactions as efficient and hassle free as possible for our clients.
"Everyone knows how frustrating and archaic it is having to pop into the solicitor's, go to the bank or see their accountant just to provide proof of ID or get a copy of a document verified to move things forward.
"Now, in most cases, our clients don't need to do any of that.
"In addition, launching this technology now means we're able to maintain social distancing as we begin to resume client transactions, by minimising the number of people in our office at any one time and preventing unnecessary visits."
Co-founder, James Smith, added: "We founded Holden Smith to create a law firm using the latest tech to create a much better experience for clients by speeding up transactions and giving them quick and easy access to their matter.
"There was a much-needed shift towards placing instant communication with the client at the centre of every transaction, something which hasn't always been the case in the industry and in our collective experience.
"Introducing this technology is the latest in a roadmap of developments we've got planned for the business over the coming months.
Holden Smith was founded in 2019 by Bancroft, Smith and third business partner, Jamie Megson.
Since launch, the firm has grown from three to 20 employees and opened a second office the Crossgates area of Leeds.