Coronavirus update – the latest news from Yorkshire businesses
Cod Beck Blenders, a Thirsk-based toll and contract manufacturer which began producing hand sanitiser in mid-March, has now made over 100,000 litres in a matter of weeks.
The company, which employs 100 staff, had not previously manufactured hand sanitiser, but received derogation from the HSE to produce it during the current pandemic.
Packaged in 450ml and 500ml bottles, the hand sanitiser is destined for hospitals, care homes and local government services in Yorkshire.
And the business has also been supplying its own customers in order to help them continue their vital operations.
Steven Meyer, managing director of Cod Beck Blenders, said: "The opportunity to produce the hand sanitiser came about via a connection of one of our existing customers who recommended us.
"The business, like many others, had a massive supply problem as its usual routes had stopped. Fortunately, as a third party processor, working with some of the leading names across a wide range of sectors, we had the expertise and technology to help out very quickly.
"As a company, we are committed to being a trusted partner to our customers, acting as an extension to their operations.
"While ensuring we keep our 100-strong team safe, we are proud that we have proved able to support some of the valuable initiatives our customers have been undertaking.
"As well as dedicating a significant part of our operation to hand sanitiser production, we have also been manufacturing larger volumes of disinfectant than ever before."
:::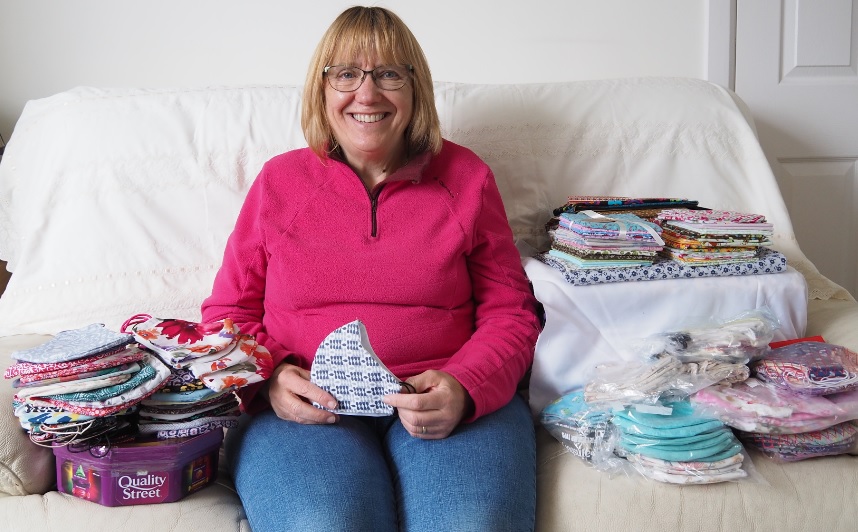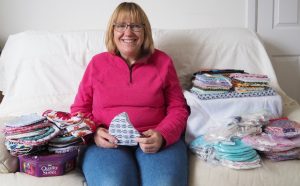 A chance conversation between Scarborough Group International owner and former Sheffield United co-owner Kevin McCabe and Stella Howe of Portland Works, led to McCabe and his Group again supporting another South Yorkshire initiative – Shelagh's Sewing Circle.
Shelagh's Sewing Circle initially comprised Shelagh Cheetham using her sewing machine to produce cotton face masks for key workers in her local area of Dronfield in Derbyshire.
However, since then the project has expanded. As of May 4, over 100 volunteers across the Dronfield, Sheffield, Chesterfield and surrounding areas were contributing their time, donations and sewing skills.
The Circle has delivered more than 5,000 masks to over 100 institutions. The list includes but is not restricted to care homes, doctor's surgeries, individual key workers, home care workers, special schools, funeral parlours and more.
The sewing volunteers are supplemented by other helpers, including drivers, cutters, collectors, administrators and machinists, with new members joining and helping every day.
A total of 5,122 masks have been delivered since inception, with deliveries averaging 400 every weekday, to locations within and outside the region, such is the demand.
Via McCabe's in-house management team and the Copthorne Hotel at Bramall Lane, a distribution hub has been quickly formed to ensure the initiative continues – now entitled Project COR (Colours of the Rainbow).
The creation of the hub at the hotel will see the Circle's work reach organisations and key workers across the area and elsewhere in the UK that require basic personal protection.
McCabe said: "To be associated with Shelagh and her marvellous Sewing Circle is both a pleasure and privilege.
"The goodwill associated with Shelagh and all the fine volunteers who have answered the call at this most critical time deserves much accolade.
"Scarborough Group is delighted to be able to both donate financially and help Shelagh and the team make it happen in providing for those who work in the frontline in some of Yorkshire's Care Homes and beyond at this unprecedented time."
Cheetham said: "I started this project with the intention of providing facemasks to our local community organisations who were having difficulty sourcing PPE.
"I could never have imagined that within four weeks I would have a team of 124 volunteers – which is growing daily – of family, friends and complete strangers, delivering, collecting and helping organise the daily running of Shelagh's Sewing Circle.
"Such has been the success of the Circle that we now want to encourage people to set up volunteer organisations like ours to produce and provide masks to frontline staff in their own local communities.
"They can link up with us and can have access to all the tools we are building.
"Almost five weeks in now, we feel we have a considerable amount of knowledge, digital organisational tools and experience that we are happy to share with interested groups to help them hit the ground running.
"We are thinking of spearheading this through a campaign called 'Get Britain Sewing'".
General manager of the Copthorne Hotel, Stephen Marriott, added: "The foundations of Shelagh's Sewing Circle are based on goodwill, community spirit and the drive of Shelagh and her ever growing circle to support key workings in frontline settings.
"Having had the pleasure of speaking and meeting with some of her amazing team, I have been left overwhelmed by their passion and selfless actions. They are an inspiration to us all."
:::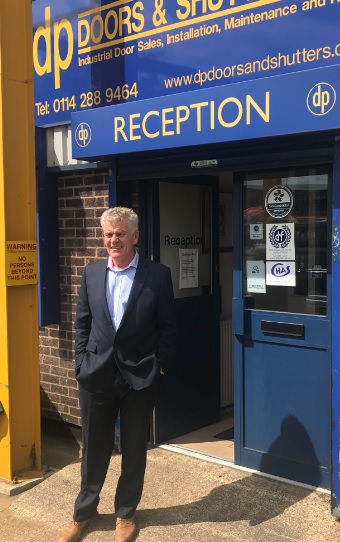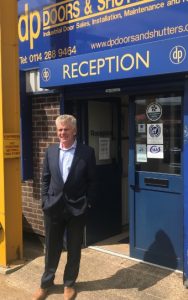 Sheffield-based manufacturer, DP Doors and Shutters, has received six-figure Coronavirus Business Interruption Loan Scheme (CBILS) funding from NatWest, to help fulfil orders and ease possible cashflow pressures.
DP Doors and Shutters makes, installs and repairs a range of industrial doors for the construction, industrial, food processing and commercial sectors.
It has been trading for 23 years and works with customers such as McCain Foods, Cranswick Food, KP Snacks and Moy Park who are all are continuing production to feed the nation during the pandemic.
While the manufacturer reported a strong month of sales in March, the managing director of DP Doors and Shutters, Alan Bolsover, was concerned the impact of the outbreak could mean the firm might struggle to fulfil existing orders further down the line, given that many sites were closing.
The CBILS funding has enabled the business to continue operating and servicing its food processing customers, while maintaining cashflow and safeguarding jobs for its 36 full time staff over the coming months.
Bolsover said: "A third of our business comes from the food processing sector so it was vital we remained open to service those customers.
"We had a good month in March meaning our order book was full, but I was mindful that if revenue was to fall off rapidly, the business may well need support to help us fulfil those orders.
"The money we've received will ease our cashflow pressures, help us cover our overhead costs and give us some breathing room as we get through this pandemic.
"I'm really impressed with the support we received. The entire process, from us sitting down with NatWest to us receiving the money took less than two weeks."
The funding was managed by NatWest senior relationship manager, Kevin Burrows.
Burrows said: "No company could have foreseen the Coronavirus outbreak, so it's vital that we can support our customers financially to help them through this challenging time.
"After sitting down with Alan and doing a cashflow forecast, we decided the CBILS funding could help mitigate any potential strain on finances further down the line.
"The next few weeks and months will undoubtedly be difficult for DP Doors and Shutters, but this funding should ease some of the pressure on Alan and his team."