Construction firm says it is well placed to weather the storm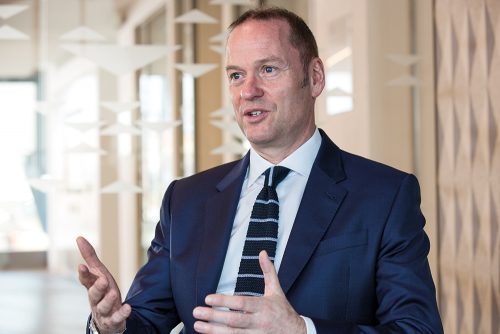 Sheffield-headquartered listed construction business Henry Boot has reported revenues of £379.7m in its results for the year ended 31 Decembeer 2019, down from £397.1m in 2018.
The business says the decrease is mainly due to its completion in August of the £333m TECA project, in Aberdeen.
Henry Boot has also recorded 2019 pre-tax profits of £49.1m (2018: £48.6m), led by strong performance of its land promotion business.
The company has net cash of £27m (2018: net debt £18.4m) with nil gearing on a net cash basis (2018: 6% on net debt), following the sale of £67.1m of primarily mixed-use retail-focused investments.
And it says it has a clear plan to cut outgoings and manage cashflow, including paying only 50% of all Group 2019 declared bonuses, and a 20% reduction in salary and fees of the main board.
Chairman, Jamie Boot said: "We made significant strategic progress in 2019, achieving another strong set of results and finishing the year with £27m in net cash.
"Our priority is the welfare of our colleagues, customers and the communities in which we operate in, preserving our robust financial position, and continuing to serve our customers and other stakeholders.
"With positive cashflow, a short-term focus on managing our cash reserves, and operational contingency planning in place, we have positioned ourselves to respond to the COVID-19."
Chief executive officer, Tim Roberts said: "There is no doubt that COVID-19 has caused significant economic and social disruption, and as such is materially affecting the Group's near-term trading.
"However, with no debt, cash in the bank, and our business cutting out unnecessary expenditure, coupled with reducing activity, we have a clear and effective plan to get through these uncertain times.
"Long term, we have extensive operational skills, which we believe will continue to provide valued services to customers in key markets such as residential, manufacturing and logistics and urban development.
"We also have a construction business with a bias to public sector investment in areas such as health, education and urban regeneration.
"These are all sustainable markets, so we also have a firm eye on the future success of the business."
Tom Wheldon, director and head of HBD's Leeds office – formerly known as Henry Boot Developments – the development arm of the business, said: "This is another very positive set of results for the Henry Boot Group of companies, which demonstrates the strength of our business.
"While HBD is not immune to the effects of Covid-19,  we benefit from a strong financial position and a secure financial base, which positions us well for growth.
"We continue to push ahead with projects across Yorkshire and the North East and were pleased to be able to support the NHS by accelerating the completion of CESAM at the International Advanced Manufacturing Park, now an NHS Nightingale Hospital.
"We look forward to getting on site with new projects in the coming weeks, including 297,000 sq ft at Markham Vale which will help plug the shortage of new industrial stock."