Coronavirus update – the latest news from Yorkshire businesses
An East Yorkshire-based modular building specialist has recruited an additional 30 staff for its factory over the last month to meet rising demand – despite the lockdown.
Premier Modular's factory in Brandesburton has remained open and at capacity throughout the current pandemic.
Work has continued on all Premier sites, with the exception of two projects which are now re-opening.
Eugenio de Sa, managing director of Premier Modular, said, "We have been able to meet our obligations to all our customers thanks to the resilience and flexibility of our teams across the business who have risen to the challenge and embraced the new ways of working.
"Our priority remains to keep our colleagues safe, particularly on site and in the factory – and to continue to serve our customers.
"We were already in a positive position to weather this storm. Our financial performance is one of the strongest in the offsite sector, having grown the Premier business year-on-year for both permanent bespoke offsite solutions and interim buildings for hire.
"Whilst the economic outlook remains very uncertain, we continue to receive a healthy level of enquiries across multiple sectors for permanent buildings – such as schools, residential and MOD, and particularly in education, construction and Covid-19 related healthcare for hire projects.
Premier has installed a £2.2m school building in Nottingham during the lockdown and the project is currently ahead of programme.
Work on a £9m MOD scheme in Lincolnshire is nearing completion and a new Immigration Hall at East Midlands Airport has just been handed over.
In the last two months, Premier's Hire Division has manufactured and delivered an average of 60 modules for interim buildings per week.
A number of Premier buildings already on hire have either been reconfigured or expanded to help clients accommodate social distancing measures.
:::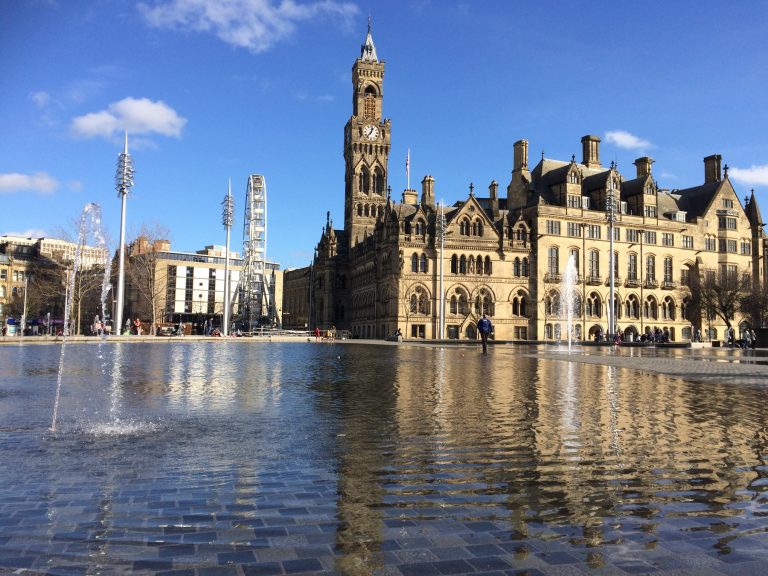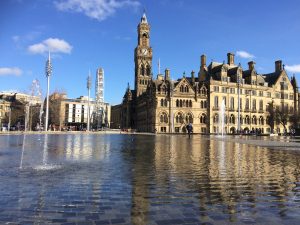 Bradford Council has reminded businesses allowed to open during the Islamic festival of Eid al-Fitr to ensure they operate as safely as possible to avoid a second wave of infections.
It stresses that only those businesses that are permitted to be open under the current Government guidance should be open.
All other businesses must stay closed in order to reduce the spread of the Coronavirus.
Those businesses permitted to open should take steps to enable staff and customers to socially distance at two metres, by putting in place measures such as:
• Pre-booked delivery/pickup service
• Staff supervising two metre distance in queues outside and inside premises
• Restricting total number of customers in shop
• Limiting entry to one person per household
• Create a one way system inside premises with two metre markings on floors
Other measures to help keep staff and customers include:
• Using contactless payments where possible
• Regularly cleaning frequently touched surfaces
• Considering providing face coverings for staff
• Encouraging everyone to wash their hands frequently and providing hand sanitiser
Councillor Sarah Ferriby, Bradford Council's executive member for Healthy People and places, said: "We know that Eid will be very different this year due to the Coronavirus pandemic.
"Only businesses that are allowed to be open should be open, and those who are allowed to be open should put measures in place so staff and customers can continue to follow the rules and guidelines to protect themselves and others.
"We urge people to also think carefully about the businesses they use and to only use those who are operating safely."
:::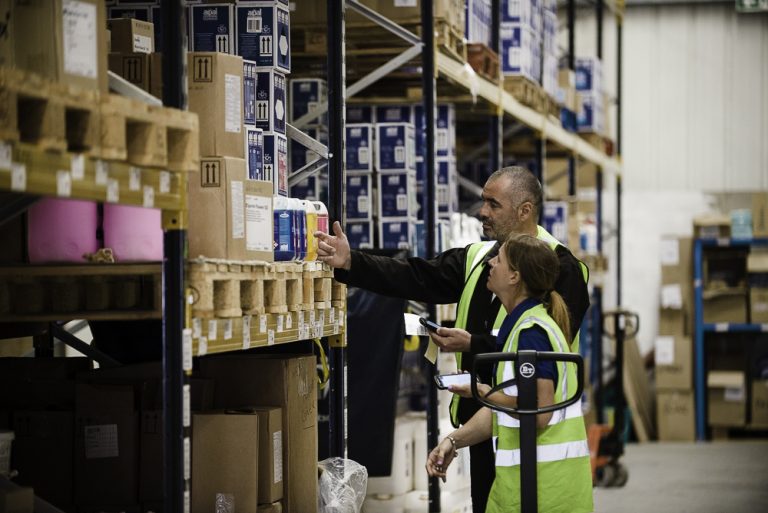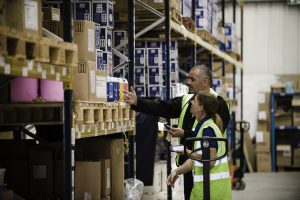 Skipton based Deliver Net has received support from Barclays through the Government-backed Coronavirus Business Interruption Scheme (CBILS) and a new working capital facility.
Deliver Net was established in 2000 and is headquartered at Snaygill Industrial Estate.
It is one of the UK's largest medical equipment suppliers to the healthcare sector for both public and private organisations.
Supplying predominantly to the care home sector, the business delivers direct everything a care home needs including continence care, housekeeping, medical items and health and safety essentials.
Tim Lockett, founder and managing director of Deliver Net, said: "It has never been a more important time since our inception to provide supplies in a timely manner for the care homes that rely on us.
"Working with the Barclays team we secured a suite of lending facilities and the funding was released within days of our initial application.
"The new facilities will allow us to increase stock and capacity and provide essential PPE to new and existing clients.
"We're proud to be able to provide additional support in these challenging times."
Deliver Net has secured a seven-figure facility from Barclays including CBIL loan, working capital and term loan. Turnover is expected to exceed more than £20m in the current year.
Jag Singh, Barclays relationship director put together the funding package for the deal, and said: "Tim's business has banked with us for over 20 years and we very quickly realised the company was going to need to scale at pace to increase capacity for the COVID-19 demand.
"We've been able to structure the funding to provide flexibility and having the certainty of our backing, Deliver Net Limited can not only continue to trade but also fund new and larger projects for their future success.
"We're delighted to be able to support a valued customer through these challenging times."