People: Intelligence Forums; Secerna; and more
The Intelligence Forums group has appointed Keith Madeley as its Thought Innovation Coordinator for Yorkshire.
Keith Madeley, who is widely known as "Mr Yorkshire", said: "Having already established a working relationship with Intelligence Forums through my role as chairman of the Unity Club, it is with delight that I have become directly involved with their mission of creating a greater link between Parliament and business and connecting Yorkshire in particular with the South and Midlands.
"I have a passion for linking business and education and Intelligence Forums' aim of greater public and private collaboration builds on this desire.
"My connections enable me to engage with financial power to invest in business to create hope and opportunity for the wider society."
Intelligence Forums was founded in 2007 by Harry Corbett. The aims of the organisation include providing greater communication between Parliament and the business community, encouraging more public/private sector collaboration and promoting more commercial dialogue between London and the regions.
Corbett spent his career in the Financial Services sector.  He now spends his time researching speakers from the political class, economists and business leaders.
He said: "The Intelligence Forums team is delighted to have Keith Madeley as our Thought Innovation Coordinator in Yorkshire.
"We have been fortunate to have had a great deal of assistance from Keith, as well as from Colin Saville who is our Yorkshire Honorary Member.
"Intelligence Forums is a business forum that has a business network in Bristol, Yorkshire, the Midlands, London and soon Edinburgh.
"An opportunity for us that has arisen from the Coronavirus crisis is the monthly webinar, which we have started as a result of not being able to run live forums.
"The Intelligence Forums webinar provides a connectivity to the Intelligence Forums business network as far North as Edinburgh and as far south as Brighton.
"When circumstances allow us to engage in live forums again, we will be continuing with the monthly webinar."
:::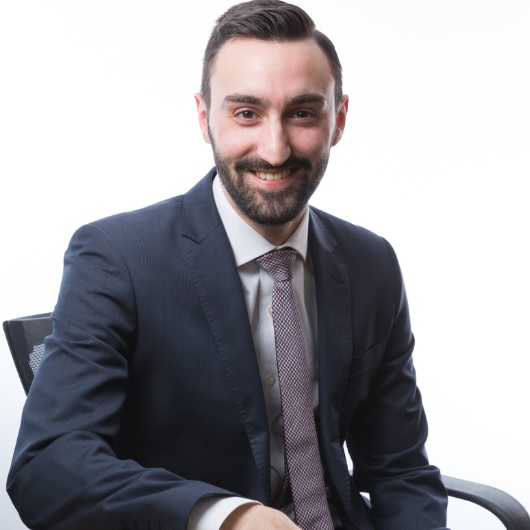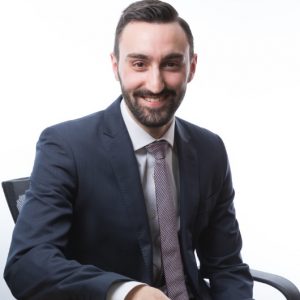 York-based intellectual property specialist, Secerna LLP, has welcomed two new members to its team.
George McCanney joins the law firm as a trainee patent attorney to support a growing worldwide client base of multi-national corporations, FTSE and NYSE listed companies, universities, spin out companies, small businesses and innovators.
And Grace Holliday joins as executive assistant to support the firm's clients and attorneys.
McCanney earned a degree in Bioscience from the University of Liverpool before undertaking a PhD in Neuroscience at the University of Glasgow.
His PhD project focused on the repair of the central nervous system, particularly working on drugs that may be able to help MS sufferers. At Secerna, he will apply his expertise to help biotech companies protect their intellectual property.
A highly experienced and a fully trained legal secretary, Holliday worked in conveyancing for Leeds law firms before spending two years living and working in Australia.
McCanney said: "Whilst I enjoyed my time in academia, I always felt that my future lay elsewhere once I had completed my PhD.
"Working in IP law appealed as no two cases are the same, you're constantly learning about new technology and facing different challenges."
Holliday said: "When I returned to the UK, I was looking for a new challenge in a new area of law.
"As soon as I sat down with Jason and Charlotte, I knew that intellectual property law was where I wanted to be.
"There has been lots to learn and take in but working with a tremendous team has helped that process."
Secerna partner Charlotte Watkins said, "Despite challenging times, the firm is experiencing continued growth, and we are committed to providing clear development paths for talented young science and technology graduates who, like George, are looking for an alternative to a career in academia.
"We are very happy to welcome two new starters to the team of George and Grace's calibre.
"Both bring a wealth of knowledge to their roles and are already proving incredibly valuable to our work with clients across the UK and beyond."
:::
Yorkshire-based Burberry Group has confirmed Jeremy Darroch, independent non-executive director and senior independent director, will not stand for re-election at the company's Annual General Meeting on 15 July 2020.
This is because of his other executive commitments.
Darroch joined the Board in February 2014, becoming senior independent director on 1 July 2017.  He also served as chair of the Audit Committee from 1 August 2016 to 6 February 2019.
Dame Carolyn McCall, who has been an independent non-executive director since 1 September 2014, will assume the role of senior independent director with effect from the Annual General Meeting.
Gerry Murphy, chairman, said: "On behalf of the Board, I would like to thank Jeremy for his outstanding contribution to Burberry's development over the last six years.
"We shall miss his wisdom and experience and we wish him the very best for the future."