City Briefs: OptiBiotix; Clipper Logistics; and more
York-based life sciences company OptiBiotix Health has released its final results for the 13 months to 31 December 2019, with total sales worth £744,883 (2018: £541,614) and other income of £617,000.
As of 31 December 2019, the Group had £455,608 cash in the bank.
Once R&D tax credits (£190,435), and recoverable VAT (£59,345) are added back, the balance was £705,388.
On 17 April 2020, after this accounting period, the Group raised £1m through the issue of 2,500,000 new ordinary shares. 
OptiBiotix says that thanks to this funding and through growing revenues, its cash position remains strong enough to cover the delivery of its existing commercial plans.
Stephen O'Hara, CEO of OptiBiotix, said: "OptiBiotix has made significant progress in the last 12 months growing sales across all divisions, signing 24 new agreements and extending our reach into 46 countries.
"OptiBiotix's products are now being commercialised as food ingredients, medical devices, drug biotherapeutics and supplements in more and more countries across the world helping to build brand presence.
"The progress made in 2019 has continued into the first three months of 2020 with sales of LPLDL® and SlimBiome® as ingredient or final product increasing by 928% when compared to the same period last year and extending geographic reach and brand presence into 119 countries.
"Despite challenges facing the global economy caused by the Covid-19 pandemic, we remain focused on the next phase of our strategy, driving our divisions to profitability in the current year."
:::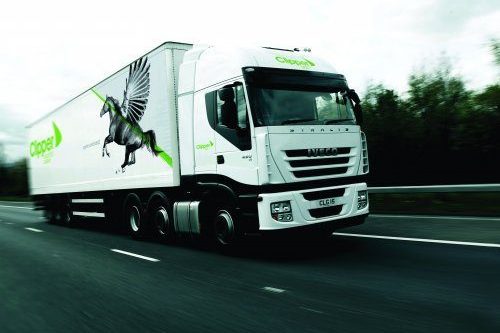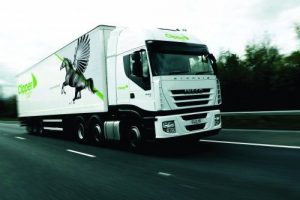 Leeds-based business Clipper Logistics has developed an e-fulfilment solution to allow GP surgeries and Adult Social Care providers to order items of PPE online.
Clipper has worked with the NHS Supply Chain, the Ministry of Defence, and eBay to develop this.
The company reports that it has opened a new distribution centre, to support both this operation and its previously announced supply chain solution for PPE for NHS Hospital Trusts.
Working with eBay, the NHS and the Department of Health and Social Care, an e-commerce platform has been built, which will enable GPs and small social care homes and home care providers to log on and order items of PPE through this portal.
Clipper will receive and fulfil the orders which will be delivered by Royal Mail.
Steve Parkin, executive chairman at Clipper, said: "We are pleased to be able to continue to support the NHS in its efforts to ensure PPE can be distributed effectively to the wider health and social care sector, enabling those organisations to operate safely whilst caring for those in need during these challenging times.
"My continued thanks go to all of our colleagues for their dedication and support, and to our partners who have worked collaboratively with us to deliver this solution."
:::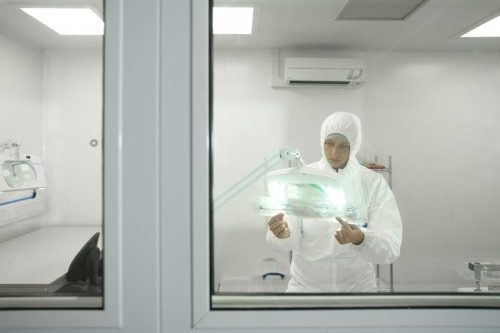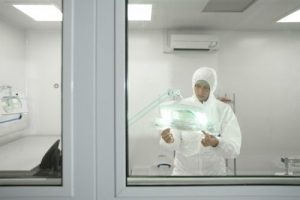 Surgical Innovations Group, a designer and manufacturer of medical equipment for key hole surgery, has signed an agreement to extend its banking facilities.
To protect the availability of cash resources, the Leeds-based company has agreed with its bankers to suspend normal capital repayments of £0.075m per quarter under the existing loan facility of £0.75m until 31 October 2020.
It will also maintain the flexibility of its existing £0.50m revolving credit facility. 
In addition, the company has agreed a new facility of £1.50m under the Coronavirus Business Interruption Loan Scheme.
These facilities offer available financial headroom of approximately £3.65m and are repayable in May 2022.
Surgical Innovations says it has responded quickly to the pandemic by bringing in strict spending controls.
Its latest update today adds: "Once the Government Coronavirus Job Retention Scheme was announced on 20 March, an initial 50% of the workforce was furloughed with effect from 1 April.
"A small manufacturing team continued to function, focusing on key products to build a three-month buffer stock which enables us to support our customer requirements, and also to have the flexibility when planning a phased restart as the crisis eases.
"By 1 May, with sufficient inventory of key products in hand, the company furloughed all but 15% of the workforce.
"Operationally, we are planning for a restart of manufacturing operations at Leeds during the third quarter, whilst maintaining strict health and safety guidelines to keep our keep people safe at work and, where possible, allowing staff to continue working from home."