Employment boost at Yorkshire-based contact centre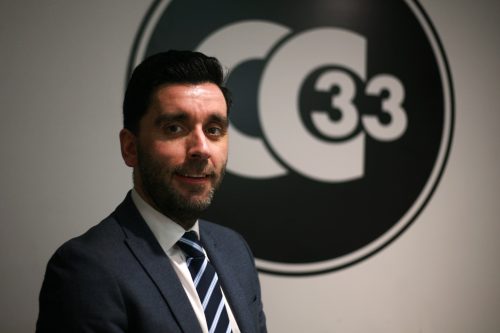 South Yorkshire-based contact centre firm CC33 is celebrating after consistently raising its annual turnover over the course of four years.
Since launching in 2015 with just 70 staff, the firm's turnover has increased by 336% as it has expanded its services and client base.
Led by managing director, Paul Fletcher, CC33 now employs at least 350 people and has more than 30 clients across various sectors. It operate from three offices in South Yorkshire – two being in Sheffield and one in Rotherham.
Much of the growth has occurred in the past year – the company experienced a series of expansions and client wins in 2019 and created more than 150 positions within the business in the past 12 months.
Fletcher attributes the growth to both growing existing accounts and amassing new accounts during this time.
He added: "I'm extremely proud of our team, whose hard work and efforts have helped to make the company achieve this level of success.
"As a forward-thinking company, we are always planning ahead and thinking outside of the box for our clients.
"We have an extremely strong board of directors supporting our vision which in turn helps with the success of the business.
"We absolutely expect the growth to carry on next year, as we should easily achieve the number forecasted."
The company specialises in outsourced marketing techniques.
It also has a dedicated arm of the business – Boutique – which focuses on providing bespoke services for start-ups and smaller businesses.