Coronavirus update – the latest news from Yorkshire businesses
Yeadon-based hospitality and leisure company First Event has received support from Barclays through the Government-backed Coronavirus Business Interruption Scheme (CBILS).
Established in 2001, First Event is headquartered at Ghyll Beck House, Gill Lane. The business is a corporate events company that operates globally.
Richard Murphy, managing director of First Events, said: "When we realised what the impact of COVID-19 would have on our growing business we knew we needed to act quickly to ensure our continued success and to protect the future of our employees and operations.
"We've banked with Barclays since we started up the business so it was great we were able to secure a CBILS loan and the funding was released within days of our initial application.
"The new funding will give us the flexibility to weather the storm and not be adversely impacted by contract delays."
First Event employs 36 staff and the CBIL scheme has secured the jobs of these workers.
John Gray, Barclays relationship director, put together the funding package for the deal.
He said: "We've watched Richard and the team grow over the years to build a truly inspirational corporate event business with a strong client base and global presence.
"Working in partnership we were able understand the scale of the challenge ahead and provide a funding solution that will not only enable them to weather the storm but to also be prepared with a plan for the future when business returns to more normal levels."
:::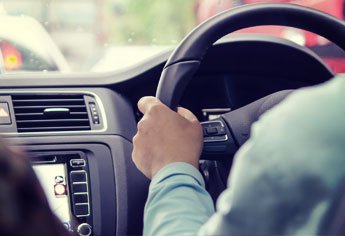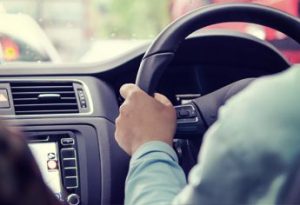 Leeds City Council is allowing taxi and private hire drivers to install temporary safety screens in vehicles in response to the COVID-19 emergency.
The council has a strict policy on the installation of safety screens in private hire and hackney carriage vehicles.
The council usually funds 50% of the cost of installing a permanent safety screen, up to £250 per vehicle, but each individual design must be approved before the council will allow them to be fitted.
Due to safety concerns for both passengers and drivers during the pandemic, the council has temporarily relaxed this policy. It is now allowing drivers to install their own temporary screens without going through the usual council approval process.
All temporary screens will need to be removed when the emergency ends.
Councillor James Lewis, deputy leader of Leeds City Council, said: "We have listened to concerns from taxi and private hire drivers and operators about keeping safe during the Coronavirus pandemic and have temporarily changed our policy to reflect this.
"Of course it is our preference that each screen is checked and approved by us, but we understand that these are unprecedented times and that there are huge numbers of drivers that need to be given the freedom to act quickly for the safety of themselves and their passengers.
"After careful assessment, we are glad to be able to provide that."
:::
The not-for-profit subsidiary of housing association Unity Homes and Enterprise has deployed measures to enable its commercial tenants to operate during the COVID-19 outbreak.
Unity Enterprise (UE) provides 142 affordable units for more than 80 businesses near Leeds city centre.
UE manager Adrian Green said: "We launched a three-way partnership with Iota Business and Apple Box to offer swift support to tenants.
"This included details on available funding streams, initially shared via email and displayed in our centres.
"Shortly afterwards, we launched a website carrying emerging details of the Government's Small Business Rate Relief grant, Job Retention Scheme and Self-Employed Income Support Scheme.
"One-to-one Zoom meetings were set up to enable tenants to seek bespoke advice and, so far, more than 50 UE tenants have received grants with our support."
He said arrangements were also made to allow tenants safe access to UE premises.
"Our centres have remained open throughout the lockdown, with more than 20 tenants working there at various times," he explained.
"The buildings have been subject to a deep clean, we have wall-mounted hand sanitiser stations at every entrance to every building and a screen at our main reception at Unity Business Centre, which also has a one-way system.
"Signs and fixed-floor graphics encouraging two-metre social distancing have been placed around all buildings.
"We have limited the lifts to one person at a time, toilets are restricted to two people maximum, hand dryers have been replaced by paper towels and all bins are now foot-pedal operated.
Corinne Lapierre, who runs a business which makes craft kits and textile accessories, initially halted production at Unity Business Centre and furloughed staff when lockdown restrictions were announced.
She said: "Within a few weeks it became obvious that I should reopen as customers kept asking for my kits. I was rather worried about coming back to the centre while we were still in lockdown.
"It was so reassuring to see that Adrian was there, coming in every day to accept our deliveries and putting new measures in place for our safety."
Unity Homes and Enterprise chief executive, Ali Akbor, praised the efforts of Green and his team, together with partners Iota Business and Apple Box.
He added: "Everything UE does is geared towards helping commercial tenants achieve a positive economic and social impact for the benefit of local people, businesses and communities.
"We need their excellent work to continue. To that end, we will do all we can to help these enterprises survive the economic tsunami caused by Covid-19 and prosper when the storm has passed."