Races to return, but without spectators for first time in 330 years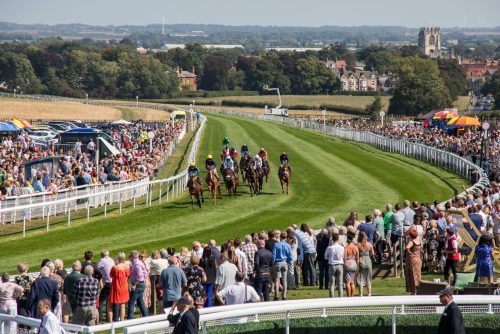 X

Register for free to receive latest news stories direct to your inbox
Register
Beverley Races is coming back as the racing industry resumes behind closed doors.
The first race meeting of the 2020 season will take place at Beverley Racecourse on Thursday 11 June – almost two months after the season was originally due to begin.
The event will be the first time horseracing has taken place on the Westwood without spectators since the first racecourse was established on the site in 1690.
It follows the Government's go-ahead for racing and other professional sports to return behind closed doors after the suspension caused by the Coronavirus outbreak and subsequent lockdown.
Beverley Racecourse has announced nine race meetings up to the end of August.
The Pasture Masters have given permission for the closure of the area in the centre of the racecourse, known as the Hurn, as well as land on the outer perimeter of the course, to ensure spectators don't gather to watch the racing.
The closure will remain in place between 7am and 7pm on 11 June and on subsequent race days.
Beverley Racecourse chief executive, Sally Iggulden, said: "It's incredibly important for this racecourse – and for the racing community that we are part of – that we can finally start the season, even in the current very difficult circumstances.
"We have already had to cancel six race meetings this season and several non-race day events.
"That has left us with no income since lockdown. The only financial help available to us has been the furlough scheme.
"It will be exciting to have racing again on the Westwood, although it will be strange not to have racegoers.
"We don't know when we might be able to welcome the public back to the racecourse, but we're looking forward to that day. We will follow Government advice as to when it is deemed safe to do so."
Extensive measures have been implemented by the British Horseracing Authority (BHA) to ensure racing can return safely without spectators, including:
Only essential participants allowed on the racecourse.
All those involved in race meetings will undergo a three-stage health screening process, including completing an online Covid-19 educational test and health questionnaire every seven days, followed by temperature testing and further questions on arrival at the course.
Two metres social distancing maintained in all areas as well as one-way systems, with a specially designated social distancing officer to enforce measures.
Weighing room equipment cleaned and disinfected, no showers or saunas for jockeys, and hand washing and hand sanitisers in place in the pre-parade and parade rings, and starting stalls.
Jockeys, parade ring personnel, starters and stall handlers to wear face coverings.
The racing industry is worth more than £4bn annually to the economy, most of which is generated in rural areas.
Around 20,000 staff are directly employed, with tens of thousands more working in jobs that depend on racing.
Beverley Racecourse has agreed with the BHA a series of meetings up to the end of August, all of them afternoon events. Dates beyond August are yet to be decided.
Agreed fixtures for the 2020 season are: Thursday, June 11; Wednesday, June 17; Tuesday, June 23; Friday, July 17; Friday, July 24; Tuesday, August 4; Wednesday, August 12; Tuesday, August 18; and Thursday, August 27.