Coronavirus update – the latest news from Yorkshire businesses
Bradford Business Improvement District (BID) is urging city centre businesses to take advantage of a scheme aimed at boosting trade and helping them bounce back from the lockdown.
It has teamed up with app LoyalFree which, so far, has more than 47,000 users.
It provides a free opportunity for local businesses to promote their offers and events, with the option to run a 'loyalty stamp' scheme, feature in local shopping trails and sell products or vouchers online through a no-commission marketplace.
BID manager Jonny Noble said: "Businesses across the country have been badly hit by the Coronavirus restrictions and the BID is working hard to find innovative and effective ways to support them both now and as they try to bounce back after the lockdown is eased.
"The LoyalFree app scheme has been hugely successful across the country and it makes absolute sense for us to make this available to the BID's 630 levy-payers, especially as it is free for them to use and simple to set up."
BID chairman Ian Ward added: "We would urge BID business members to come forward with their offers and vouchers as soon as possible so that, when we launch this to the public in the next few weeks, there is an impressive array of benefits to get them signing up and supporting the city centre.
"There is nothing to lose and potentially a great deal to gain for everyone who gets involved."
Businesses can see the app and how it works at: loyalfree.co.uk/demo.
The place promotion app will highlight various aspects of Bradford, including tourism information, business offers, event listings, interactive trails and more.
Levy-paying businesses will benefit from the promotion of their offers and events to locals and visitors alike; they will get customer insights through a live dashboard; and links to their website, social media, reviews and more, all completely free.
Sophie Hainsworth, one of the app's co-founders, said: "There are many ways businesses can get involved with the app right now.
"It is vital we populate it with as much information as possible so we can launch this to the public and start to help your business and promote sales as soon as possible.
"The best performing offers are usually exclusive to the app or a digital loyalty-stamp scheme. In these times, we are aware this may not be immediately possible and in the short term we can promote online deals too."
All levy-paying businesses have to do to start the process is send an e-mail to info@loyalfree.co.uk starting with "Bradford BID area" and including: their business name, details of the offer or loyalty scheme and their terms and conditions.
LoyalFree will create a profile and send the business a log-in to make changes and add information if they wish.
:::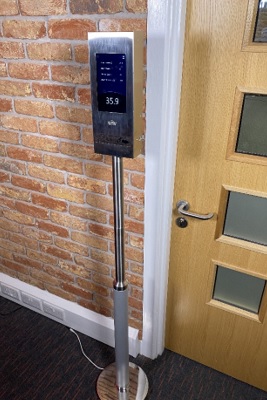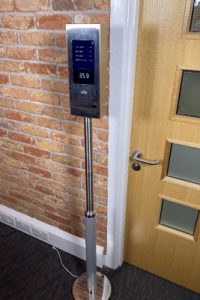 A Leeds-based security distributor has landed a deal with a UK retailer to supply fever screening solutions across its network of distribution hubs.
The firm, CCTVdirect, has released a new range of fever screening devices to help combat the spread of COVID-19.
It has been working with a large retailer to install the fever screening solutions into their warehouses/distribution hubs to prevent the spread of viruses like COVID-19 from entering their premises.
The wrist terminal solution supplied allows for each distribution hub to be certified as COVID-19 protected, allowing for head office to declare their workforce safe to return to work.
The fever screening solutions have been designed to be deployed in entrances and lobbies of restaurants, workplaces, hotels, airports, healthcare facilities, factories and other similar areas.
Mark Raine, CEO at CCTVdirect, said: "This solution has been designed for situations like what we find ourselves in, with measures now being relaxed and with people returning to work and shops beginning to open.
"With guidelines changing continuously, we all have a responsibility to keep each other safe & using this terminal is a practical way to stop the spread of viruses like COVID-19.
"People will not patiently continue to queue to enter a store, these systems will replace that inconvenience allowing for faster, safer footfall.
"We've seen a huge spike in solutions such as this being used for this purpose. It may not be able to cure viruses but it can help organisations potentially identify potential carriers."
:::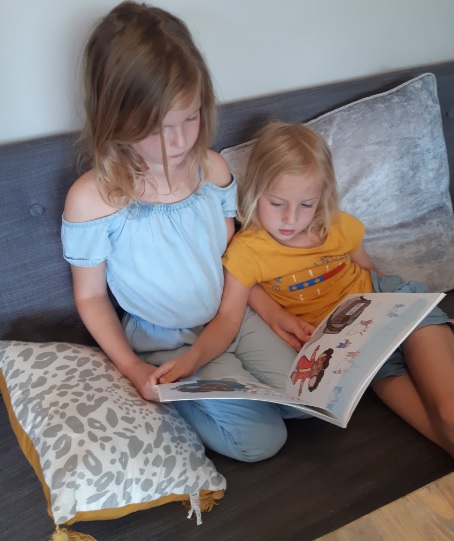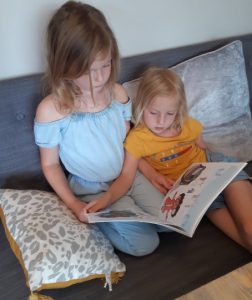 Sheffield-based publisher, Twinkl, has partnered with South Yorkshire Futures, a Sheffield Hallam University-led programme, to provide free educational books to families across the region.
The South Yorkshire Futures programme improves education and raises aspirations for young people in South Yorkshire, particularly those from disadvantaged backgrounds.
Co-ordinating the university's civic response to COVID-19, the South Yorkshire Futures team reached out to Twinkl after recognising the need to support families facing particular challenges at this time.
Twinkl has gifted 810 copies of 'Seren's Seasons', an illustrated book that teaches young children about the weather and seasons.
The book is a Twinkl Originals edition, a range of books that the company has been producing from its Sheffield headquarters since 2018.
The donated books will be distributed through Sheffield Family Centres that are still open and providing support safely across the city.
Sheffield has seven Family Centres, which provide advice and services for families with children under five, as well as maternity care and support for expectant parents.
Twinkl also recently partnered with Sheffield S6 foodbank by donating 500 children's books that were distributed with food parcels to families in the Sheffield community.
Jonathan Seaton, co-founder and CEO at Twinkl, said: "We believe that all children should have access to learning, whatever the circumstance and we know we need to help now more than ever.
"As a digital business, we recognise that not everybody has access to devices, data or printing so we were delighted when South Yorkshire Futures reached out to us for help getting physical books to children.
"It is wonderful that we have been able to provide support and I hope that these books go some way towards helping families through this time."
:::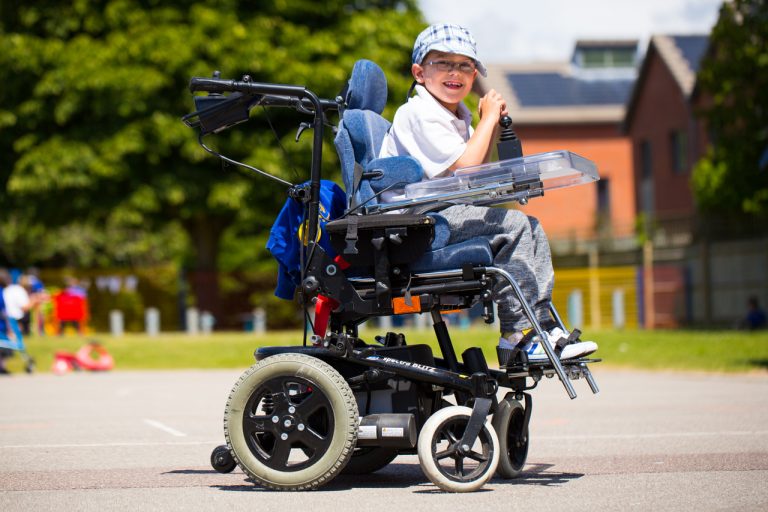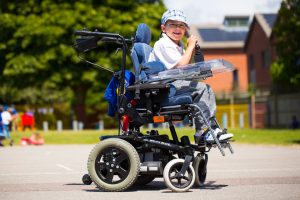 Investor BGF will make donations totalling £100,000 to support local community-based charities across the UK and Ireland following the onset of Coronavirus.
Each BGF regional office has nominated a charity that does vital work to support vulnerable people within the communities BGF's teams live and work in.
In the North of England, Variety, the Children's Charity has received £12,500 from BGF.
Variety exists to improve the lives of disabled children and young people living in poverty. It provides practical support such as wheelchair and equipment grants, days out and children's hospital grants.
Covid-19 has created immense challenges for families and the charity itself which faces fundraising income being reduced by 50% this year.
Richard Taylor, head of BGF in Yorkshire, said:"The impact of Coronavirus has been devastating for charities.
"Many charities now face a huge funding shortfall because the usual calendar of fundraising events have been cancelled. At the same time, the children Variety helps have an enhanced and urgent need for support.
"We recognise that, with the support of our shareholders, BGF is in a fortunate position to be able to do more and significantly extend our charitable donations to assist.
"We're really proud to have been given the opportunity as regional teams to nominate the charities we feel make a real impact here."
Joel Voysey, head of fundraising from Variety, added: "We are incredibly grateful for the gift BGF have given to support Variety's work in the North of England, especially at a time when we are hearing from families that they need us more than ever as the impact of coronavirus restrictions takes its toll on their daily lives."