Coronavirus update – the latest news from Yorkshire businesses
X

Register for free to receive latest news stories direct to your inbox
Register
A Sheffield printing, marketing and communications firm has secured £1m in funding to support its working capital and refocus some of its manufacturing activities to produce PPE equipment.
ProCo Print, based in the Parkway Industrial Estate, secured the funding as part of the Coronavirus Business Interruption Loan Scheme (CBILS) through NatWest, to help cover its overheads and support the business through the pandemic.
The printing firm works with clients in some of the sectors that have been the hardest hit by coronavirus, including retail and travel, which meant ProCo Print faced a reduction in income when lockdown was announced.
The business, which employs 139 members of staff, manufactures business critical documents, and has therefore been able to continue working at a reduced capacity while adhering to social distancing guidelines.
In addition to seeing some increase in business in specific sectors such as online greetings cards, the company has also been able to use its manufacturing facility to design and produce tens of thousands of full-face Personal Protective Equipment (PPE) for nearby healthcare facilities.
Simon Hemingway, finance director at ProCo Print, said: "Like most businesses, we faced an inevitable reduction in income when lockdown was announced and we needed a cash injection, so we're very grateful for the CBILS loan.
"Thankfully we've been in a position to support those on the frontline by using our manufacturing equipment to produce much-needed PPE.
"If we all do our bit and help in whatever way we can, we'll soon get through this."
The funding was managed by NatWest relationships director, Liam Douglas.
He said: "There isn't a single business that hasn't been impacted in some way by coronavirus. For those who need financial support during these challenging times, it's vital that we help wherever we can.
"ProCo Print is one of the most innovative companies in the print industry, along with being a large employer in the city.
"The funding provided should support the business' cashflow over the coming months and I have full confidence the company will continue to thrive once this pandemic is over."
:::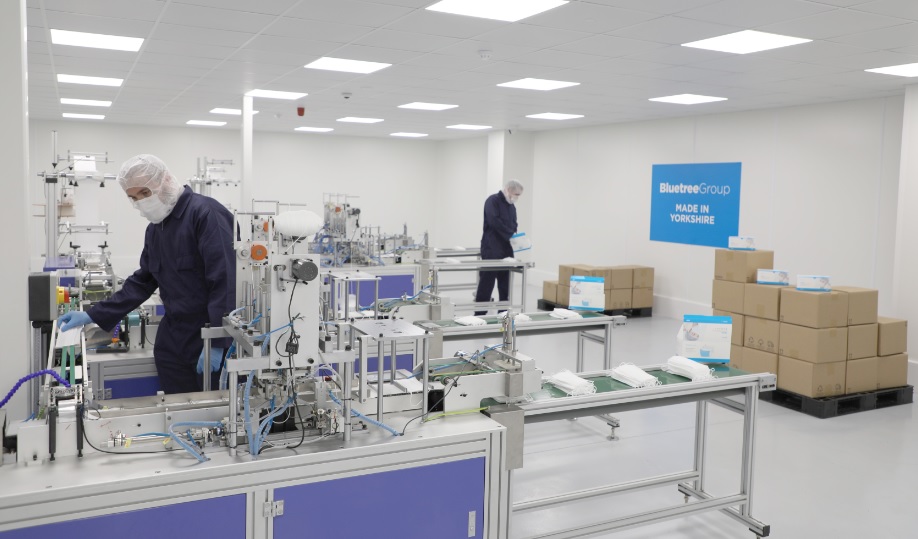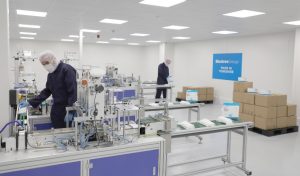 Rotherham-based Bluetree Group, owner of InstantPrint.co.uk and Route1Print.co.uk, is to become the first UK business to manufacture type IIR-medical grade face masks which have a greater than 98% bacterial filtration efficiency (BFE).
Following a call from the World Health Organisation (WHO) in March for industry to help increase face mask production by 40%, the printing business decided to diversify its manufacturing capabilities.
Over the past two months, Bluetree Group has worked to convert its new 45,000 sq ft facility in Rotherham, originally acquired for expanding its printing operations, into a surgical face mask factory.
This facility will be capable of producing 1.4 million masks per week, with the potential of expanding capacity to 20 million per week by September.
The business has been working to finalise the complex regulations for certification. This has been especially important for the meltblown material, which is the filter layer within the mask.
Bluetree Group is investing to produce meltblown in-house, ensuring that from the summer the final product will be produced using materials all manufactured in the UK. This is believed to be the first supply chain entirely domestically sourced.
The business will produce type IIR-certified surgical masks, one of the most commonly used types in UK healthcare, and will be launching them under the product name OBISK.
It hopes to supply the NHS and is currently in the application process with the Government.
Adam Carnell, managing director at Bluetree Group, said: "We are in a fortunate position where our existing setup lends itself well to mask production, so when it became apparent that help was needed, we immediately began planning what we could do.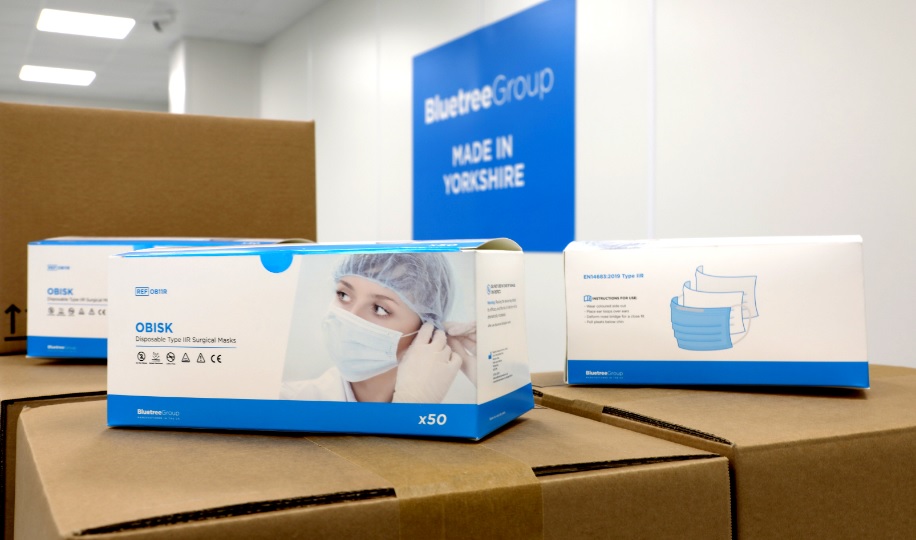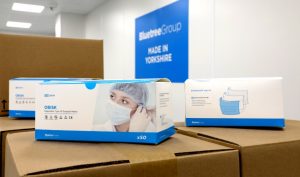 "The team has worked hard over the last eight weeks to work through the understandably complex regulations around producing medical products; building a clean room production facility and securing some of the most sought-after materials needed to make the masks.
"We are still operating our business-as-usual product lines, dedicating a separate task force to this project, but aim to make mask production a sustainable line of business for the foreseeable future to help protect the nation."
Bluetree Group has been in manufacturing for 30 years and employs over 350 staff.
:::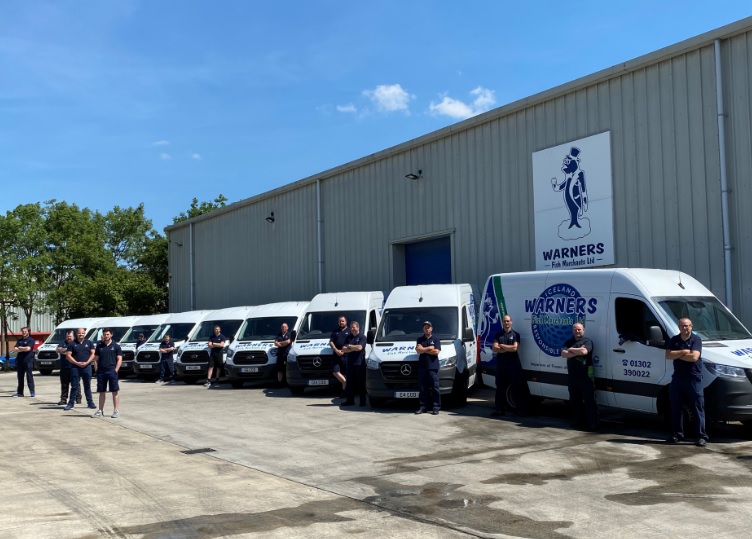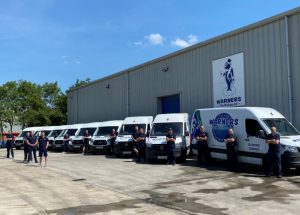 A Doncaster fish merchant is working overtime to meet demand from fish and chips shops across the North of England as lockdown restrictions are eased, with support from Lloyds Bank.
The majority of Warners Fish Merchants' customers, which include fish and chip shops, restaurants and catering businesses, closed their doors when the Government-mandated lockdown came into force on 23 March.
In response, the-family run business made the difficult decision to furlough a proportion of its workforce and introduced contactless drop offs and cashless payments to ensure staff could continue to serve customers operating as delivery only.
Now, following the easing of lockdown, more of Warners Fish Merchants' customers are reopening with social distancing measures in place. Demand is returning to normal levels, putting pressure on the firm's cashflow after weeks of reduced service.
The business turned to Lloyds Bank for support. The bank provided a £1.5m loan through the Coronavirus Business Interruption Loan Scheme (CBILS).
With pressure on its cashflow eased, the fish merchant can pay its suppliers, bring back staff and respond to the spike in customer demand quickly.
Warners Fish Merchants was founded in 1941 by World War II veteran Albert Warner.
Since then, it has grown from a wet fish and fruit shop in Doncaster Market into the leading importer of Icelandic frozen-at-sea haddock and cod in the UK.
The business is owned and operated by Albert's grandson, Gary Warner, and his children, and serves more than 10% of the UK's fish and chip shops.
Gary Warner said: "We've worked hand in hand with the fish and chip industry for more than 60 years now and have been blown away by the resilience and determination of our customers during such an unprecedented time.
"We take our position in the supply chains of many small, independent businesses very seriously. It was incredibly rewarding to continue supplying shops that made the decision to stay open during lockdown safely.
"Now we need to move quickly to get stock out to customers that are back in business and eager to take advantage of customer demand. The support from Lloyds Bank has given us the financial firepower we need to do this."
Mark Butterworth, relationship director at Lloyds Bank, added: "Warner Fish Merchants is a lynchpin of Yorkshire and the rest of the North of England's catering industry.
"The loan we've provided will help Gary and the team continue to support its customers and the communities they serve as the restrictions on businesses enter a new phase."