Coronavirus update – the latest news from Yorkshire businesses
A new online platform, which promotes safety at work amid the Covid-19 pandemic, has been launched by Leeds businessman Angus Armitage.
Armitage, the co-founder of marketing and branding agency DS Emotion, was inspired to create the Go To Work platform when he faced the challenge of enabling his employees to return to work safely as the lockdown eases.
He explained: "Our new online subscription platform allows you to quickly and easily check whether there is capacity at your workplace for you to attend safely, and within social distancing guidance, on a given day and at specific times.
"The platform allows you to set bespoke occupancy ratios related to number of workstations, floor area or other metrics.
"It will check who has already signed in to attend your workplace at that time, advise if there is capacity and, if not, suggest alternatives.
"Our new platform has been set up in response to a gradual return to the workplace. This has to happen in a safe and sensible manner, which allows people to feel comfortable."
Armitage has pledged 50% of the platform's first-year profits to NHS charities to help support the fight against Coronavirus.
DS Emotion's three offices in the UK present contrasting back-to-work challenges. The Leeds office is self-contained with its own front door; the Manchester office is on the fifth floor of an office building; and the London office is part of a serviced office.
Armitage said: "It was the safety and well-being of our team in each of our offices that sparked this idea, as I aimed to minimise commuting and ensure social distancing was maintained in the workplace.
"The fact that our platform will save significant time and manpower in managing who can come to work and when is a real added bonus.
"If we can help control the number of people travelling and occupying workplaces, then we can also manage the spread of the virus. We want people to go to work with confidence, efficiently and safely."
:::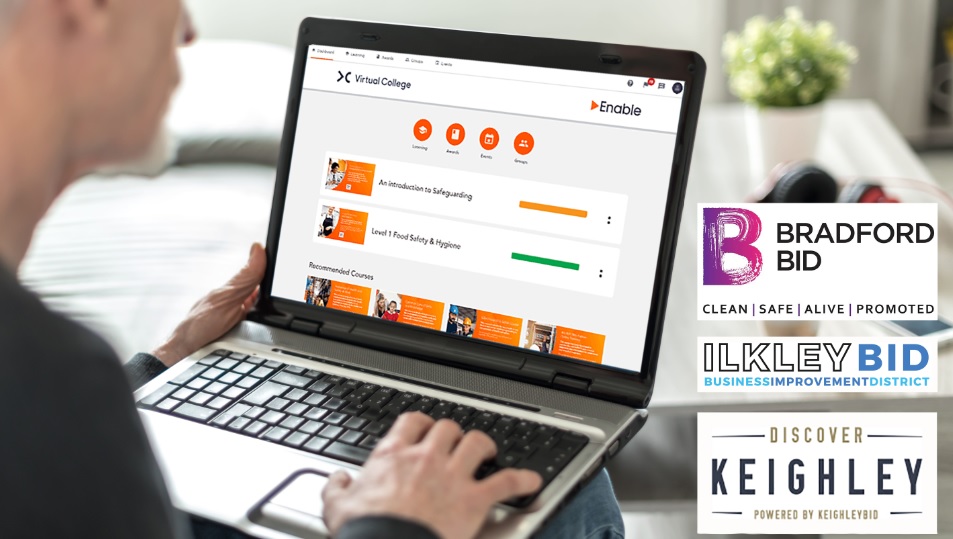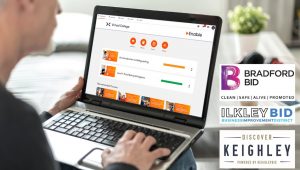 The Bradford district's three Business Improvement Districts (BIDs) have joined forces for the first time to launch a scheme to help businesses and their staff get ready to bounce back from the lockdown.
The BIDs in Bradford city centre, Ilkley and Keighley have teamed up with Virtual College to offer levy-payers a range of free and discounted online courses to help owners and staff learn new skills to boost their businesses.
Bradford BID manager, Jonny Noble, said: "Bradford's district BIDs are in constant contact and liaise with each other all the time to share best practice and swap ideas to benefit our levy-payers.
"With the shared problems all our members have with recovering from the pandemic restrictions, it made absolute sense to work together on a project which could have a big impact on helping businesses to get back to their best when the measures are eased and we think the courses on offer from Virtual College will be a very effective way to help achieve that."
The project is initially being launched as a pilot to ascertain take up and to make sure all of the BIDs and their levy-payers are benefiting from any investment that they choose to make in extending the scheme in the future.
The manager of Ilkley BID, Helen Rhodes, said the reduced activity forced by the lockdown was the perfect time for businesses at all levels to develop skills.
"The sector split and numbers of businesses may be different across the three BID areas but there is a joint appetite for upskilling business owners and their staff," she said.
"Whilst differentiation against the competition has always been important, more than ever businesses are going to need to be able to stand out from the crowd."
Paul Howarth, the Keighley BID manager, said: "We are delighted to be involved in this pilot aimed at helping our town and city centre businesses in their recovery and it is a pleasure to be working with the other district BIDs in Bradford and Ilkley and Virtual College in establishing this project.
"Now more than ever, businesses need to be working together, sharing best practice and using the time to refresh their skills or learn something new and we are confident this will go some way to helping achieve that."
Rod Knox, chief executive of Virtual College, said: "As an established Ilkley business, we are delighted to be working in partnership on this initiative with other local business members across Bradford, Keighley and Ilkley.
"As a digital learning provider our aim is to create digital learning solutions which allow people, organisations and communities to succeed and flourish.
"At this challenging time for many businesses, we are pleased to be able to provide support to our district's BID members to continue to develop their employees' skills, keep them connected and engaged ready for the next set of challenges."
Levy-payers can sign up for the courses using this online address: https://bidslearning.vc-enable.co.uk/register
:::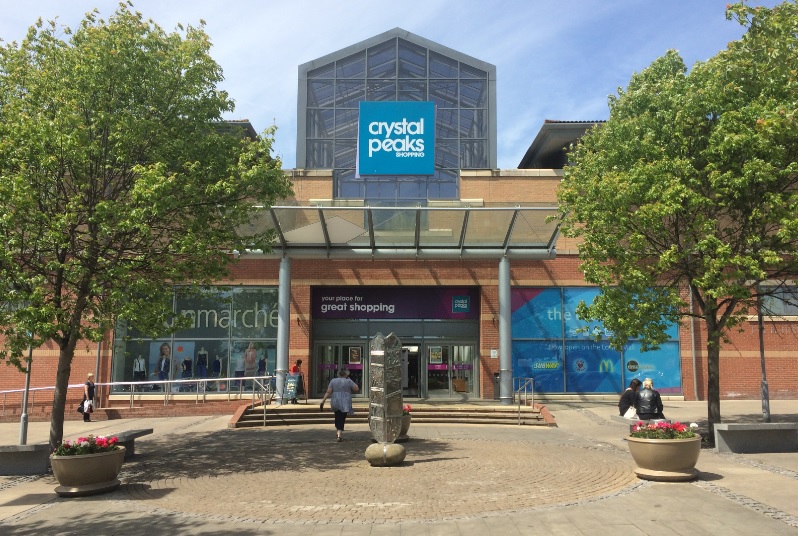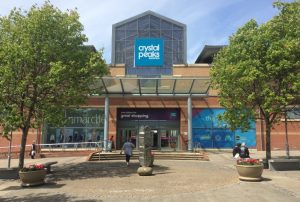 Crystal Peaks shopping centre has drawn up detailed plans for how it will it will welcome back shoppers following the easing of Government restrictions.
The Sheffield shopping mall has remained partially open throughout the pandemic, with approximately 18 essential stores and services continuing to trade.
But with the Government decision to allow all non-essential shops to start to re-open from June 15, the centre has unveiled details of how it will welcome customers back.
Lee Greenwood, centre manager, explained: "As a community we have made a great deal of progress in flattening the virus curve.
"Shopping safely, providing social distancing guidance and ensuring our centre is COVID-secure is an essential part of the careful but deliberate steps that are being taken to rebuild our local economy.
"Many of our shoppers have experienced similar measures within essential stores so we are hopeful our visitors understand what is required and follow the guidance in full."
Measures include a Keep Left system throughout the centre to maintain customer flow and enable customers to social distance with ease. Retailers  are also being encouraged to adapt a similar Keep Left strategy in their stores.
Where appropriate the malls have been physically split down the middle with crossing points at strategic locations.
Entry to the centre will be monitored to ensure capacities are within social distancing limits.
If needed a section of the Crystal Peaks Bus Station will also be used for external queuing for the site's busiest West Mall Entrance. Tram and bus passengers will be encouraged to use the entrance closest to their destination shops to reduce the amount of queuing required.
Supermarket trollies will no longer be allowed to move between levels, freeing up space for customer movement and relieving pressure on lifts.
Washroom facilities will be available – including male and female toilets, disabled toilets and baby change rooms – on the lower mall adjacent to the escalators.
Some food and drink retailers will be open but for takeaway and delivery only.
Hand sanitising stations will be available throughout the centre.