Project to strengthen links with India launches next phase
X

Register for free to receive latest news stories direct to your inbox
Register
Businesses in South Yorkshire have been invited to apply to the India Growth Champions Scheme, organised by the Sheffield City Region in association with the UK-India Business Council (UKIBC).
The scheme, which opened for applications on 8 June and will close on 29 June, is seeking five small and medium-sized enterprises from the region which are looking to develop their business links with India, particularly healthcare and advanced manufacturing companies, due to emerging growth areas.
Each of the successful businesses will receive the equivalent of £5,000 worth of support.
Sir Nigel Knowles, international advisor to Dan Jarvis Mayor of the Sheffield City Region, said: "The India Growth Champions scheme is unique in that it will give companies in the Sheffield City Region the chance to work more closely together with Indian businesses.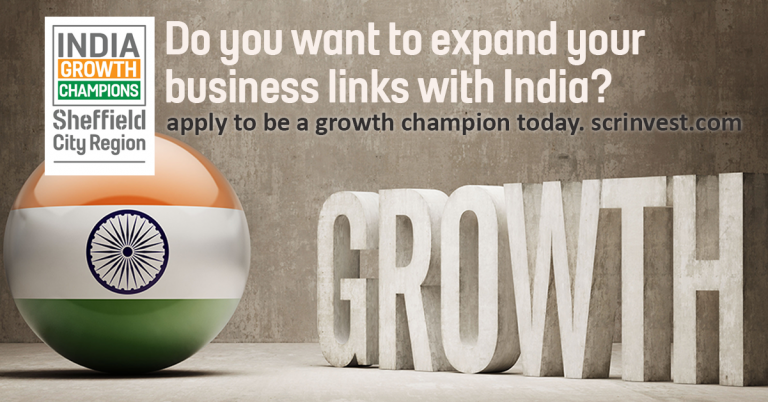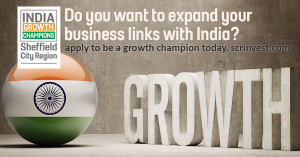 "With the support and guidance of business advisors with expertise in the Indian market, we expect these SMEs will benefit from many new connections and opportunities to grow and develop links with this rapidly growing economy.
"This is a very exciting time as we welcome applications for businesses to embark on this new programme.
"Our region is renowned for its world-leading capabilities in manufacturing, design, and development and there are some fantastic opportunities emerging in India for companies across many different sectors."
Five businesses have already been successful in being accepted onto the India Growth Champions Scheme on the first phase of the scheme, these include:
Sheffield based-Robson Handling Technologies, a leader in handling technologies for the aviation industry.
Rotherham-based Macalloy, a renowned designer and manufacturer of Post Tensioning Bars, Tie Rods and Cable Systems.
Donasonic, based in Doncaster, which provides cutting edge design, technology, manufacture and installation of a full range of recycling solutions for waste material.
Vulcan Engineering, based in Sheffield, which is at the forefront of engine building with a specialism in Ford products.
Kryptic Media, based in Sheffield, a specialist in innovative applications for the creative, entertainment and music sector.
The India Growth Champions scheme will culminate in a trade mission for all businesses to India in 2021, this will include a fully planned five-day programme.
There is no cost to businesses to apply to the scheme.
The only requirement is that the business must be located within South Yorkshire and that they are an SME with a turnover of less than £50m or a balance sheet of less than £43m.
In 2015, the Sheffield City Region exported £81m worth of goods to India – making it the region's 12th largest trading partner.
To find out more or apply for the scheme, visit https://scrinvest.com/how-we-help/india-growth-champions-scheme