Coronavirus update – the latest news from Yorkshire businesses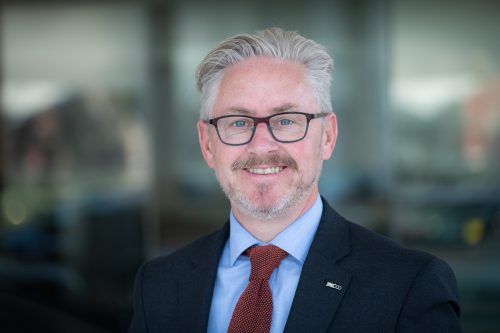 Yorkshire-based family automotive retailer JCT600 is fully back in business after 10 weeks of lockdown.
The company says it has just enjoyed the busiest week in its 74 year history for used vehicle sales, with a 21% uplift across its 48 dealerships compared with the same week last year.
It also experienced a record-breaking week for incoming sales enquiries with volumes into the business increasing by 177% compared with the same week last year.
Both telephone and digital enquiries were the highest JCT600 has ever experienced in a single week.
John Tordoff, CEO of the business, said: "After two and a half months of dealerships being closed, there's obviously a huge pent-up demand from customers wanting to change their cars.
"While it's been a frustrating period for us, our team and our customers, health and safety has, of course, to be the priority and we now have measures in place to make sure our showrooms are as safe as possible."
The firm's dealerships have implemented limits to visitor numbers in order to achieve safe social distancing in the showrooms, and moved to an appointment only system to manage this.
There are  clearly marked flows for customers to follow as well as rigorous cleaning for all high touch areas and hand sanitisation stations for colleagues and customers.
In addition, every vehicle is sanitised, sealed and then quarantined prior to a customer interaction, and all customer areas are sanitised after every use.
JCT600 has also increased its digital processes with customers now able to reserve online, take virtual test drives, use video calls, order and collect, and use home delivery services.
:::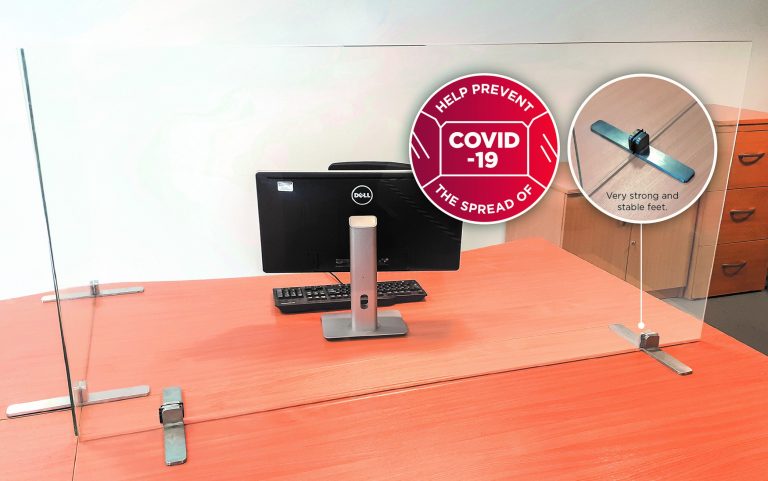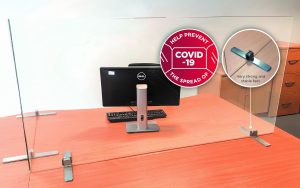 West Yorkshire manufacturer Glassolutions has launched a free-standing desk-top glass sneeze guard, designed to help with social distancing in offices.
The Elland-based glass company usually distributes glass for the building industry, including windows, balustrades, partitions, shower screens, splashbacks and mirrors.
It has developed the Easy Sneeze Guard as a solution to screen adjacent desks in open-plan offices, to help prevent the spread of germs and infection, and protect staff as they return to work.
Lisa Dunn from Glassolutions, which is part of the international Saint-Gobain Group, said: "As the Government starts to relax the lockdown rules, businesses are planning how they can safely return to work.
"According to the World Health Organisation, Coronavirus mainly spreads through the air when an infected person coughs or sneezes.
"A sneeze guard serves as a simple yet highly effective physical barrier between staff or customers reducing exposure to potential infection."
:::
A Leeds independent shop will enable its customers to shop behind closed doors if they are anxious about heading back to the high street.
Fabrication, a social enterprise in Albion Street, was originally set up to support lone workers and isolated artists in the region.
The enterprise, which also has a shop in York, was forced to close its doors under lockdown and has been working behind the scenes to keep going with a new website and, more recently, with a click-and-collect service.
It will open its doors to the public again next Wednesday (June 17) after a complete redesign including a new one-way system enabling safe social distancing, sanitisers at the doorway, staff training in customer reassurance and support plus a new checkout area with perspex screen.
And it has created a new "VIP shopping service" – free of charge – which allows customers to book slots for private browsing.
Fabrication CEO, Dawn Wood, said: "We know many remain anxious about browsing alongside others – even though we are limiting the numbers who can come into the shop at any one time.
"Many would find it uncomfortable leaving the 'lockdown bubble' and want to make the shopping experience as reassuring and gentle as possible for those getting out and about after a long spell at home.
"All of our customers are like royalty to us, and this is our way of trying to make them feel special."
The shop plans to initially have its official opening hours from 11am to 3pm Wednesday to Saturday to give space for half-hour solo browsing slots at the beginning and end of the day.
Customers need to contact Fabrication via its Facebook page, Twitter feed or website to arrange a personal browsing session.