Rail network gears up for increased services next month
Northern transport leaders are grappling with the most pressing challenges facing the region's rail network, as it prepares to handle an "uplift" in services from July 6 onwards.
Members and guests at the latest virtual meeting of the Transport for the North Board, held earlier this afternoon, asked how the public can be made to feel safe and confident enough to travel by rail.
Councillor Phil Riley warned: "Nothing will undermine passenger confidence more than the presence in their carriage of belligerent, non compliant members of the public. I think that will become an issue."
Cllr Judith Blake, leader of Leeds City Council, said: "We're not going to get passengers back onto the network unless there's a big increase in confidence."
David Sidebottom, of the statutory watchdog group Transport Focus, said: "We've got to think about how we can entice people back onto the railway in a safe way.
"It's about making sure people know what to expect and what will be expected of them."
The same meeting was told about how the network has managed to keep essential workers moving over the last three months.
Since lockdown began, the Government has said public transport across the UK should only be for "essential travel".
Anna-Jane Hunter, director of North of England rail at Network Rail, acknowledged that as more passengers return there will be challenges around managing peak time numbers, while trying to maintain social distancing.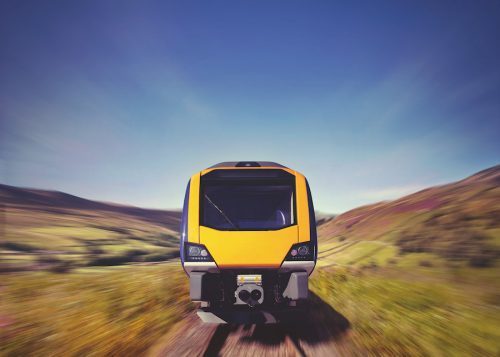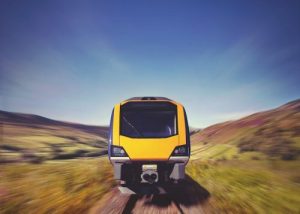 She noted the pandemic has affected driver training, with only one person at a time currently allowed in train cabs.
"We've found innovative ways of working despite social distancing," she said. "And we've brought forward work on the railway lines where possible, as we have access to the lines which we wouldn't have when running a normal service."
She said extensive signage was now in place at major stations such as Leeds and Manchester Piccadilly to ensure passenger safety, along with enhanced cleaning procedures and routine use of face masks by staff.
Andy Burnham, Mayor of Greater Manchester, said he was worried the stability that the rail network has achieved during lockdown could be thrown into chaos as more services resume.
Hunter responded: "I do recognise the challenges. We are committed to uplifting services in a gradual, controlled way. We want to maintain resilience as much as we can by balancing capacity and reliability."
Beth Farhat, regional secretary of the Northern TUC, said: "It's going to be really important that we prioritise longer trains, especially at peak hours.
"And it's critical that we have an intelligent system to manage passenger footfall levels and that this system is as live as possible."
Dan Jarvis, Major of the Sheffield City Region, asked if enough rolling stock is available to cope with anticipated increased demand.
Richard George, chairman of Dft OLR Holdings, responded: "There isn't a shortage of rolling stock. Longer rolling stock would help, though that is limited by what platforms it can be used on.
"The problem is unavailability of staff who are shielding, and there is a capacity problem because two metre social distancing doesn't go comfortably hand in hand with mass transit.
"It won't take many more people to come back onto the railway at peak times to make it hard to maintain social distancing."
Commenting on the Government's recent statement that people should start using face masks on public transport, Farhat said: "We welcome the principle of face masks but there is some confusion and concern about who will be responsible for compliance and enforcement.
"Will there be extra British Transport Police? Which groups will be exempt – for example people who have respiratory illnesses – and how can they be distinguished from someone who just doesn't want to wear a face mask?"
Farhat said the TUC opposes the use of unpaid volunteers on the rail network to help manage the crisis, pointing out the unions have had no meaningful consultation on this idea.
George replied: "There will not be any volunteers on Northern Rail without consultation with the staff first."