Card Factory chief executive ousted after four years in charge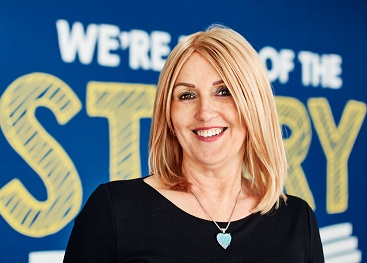 Card Factory's chief executive Karen Hubbard is to leave her role next week and not be in place when the retailer launches its refreshed growth strategy next month.
Hubbard has been in charge for four years and will spend the next six months on garden leave.
Chairman Paul Moody is to take on an executive role while the search for her successor begins.
Card Factory said now "is an appropriate time to transition to new leadership committed to the longer term successful implementation of the next phase of the group's return to growth".
Card Factory floated in 2014 and its shares were trading around 340p when Hubbard joined in February 2016. However its share price has been in steady decline since September 2017, falling from 350p to last night's close of 50p.
The company which was once valued at more than £1bn now has a market value of just £170m.
Earlier this month, the retailer reported a 4% drop in pre-tax profits to £65.2m for the year to January.
Moody said: "The board would like to thank Karen for her important contribution to the company, made with passion and commitment, over the last four years.
"The group has a strong customer proposition, the correct strategy for the next phase of development and a highly capable leadership team to deliver it."
Hubbard said: "I am incredibly proud to have led Card Factory over the past four years and to work with the exceptionally talented people that make Card Factory the great company that it is.
"Together we have undertaken a significant transformation across the organisation to support its future success. The refreshed strategy will provide a strong foundation for the future."
Card Factory has been one of Yorkshire's business success stories of its generation. It was started by Dean Hoyle and his wife Janet who sold cards at car boot sales before opening their first store in 1997.
It now has more than 1,000 stores and nearly 10,000 staff, with annual sales of £450m.