People: Sanderson Weatherall, PwC, Clarion
National property consultancy, Sanderson Weatherall, has appointed Rob Cohen as a new shareholding partner in its Leeds office.
Cohen, re-joined the firm three years ago as partner in the business rates team, and is responsible for client generation, retention, management and delivery of Rating services across the North of England.
Commenting on the appointment, COO David Rastrick said, "I am delighted to welcome Rob on board as a shareholder of the firm. Rob has significantly developed our Rating services in the Yorkshire region and is also a leading member of our Leeds office team. I have no doubt he will continue to be a key influencer in our future business strategy and growth as a national property firm."
:::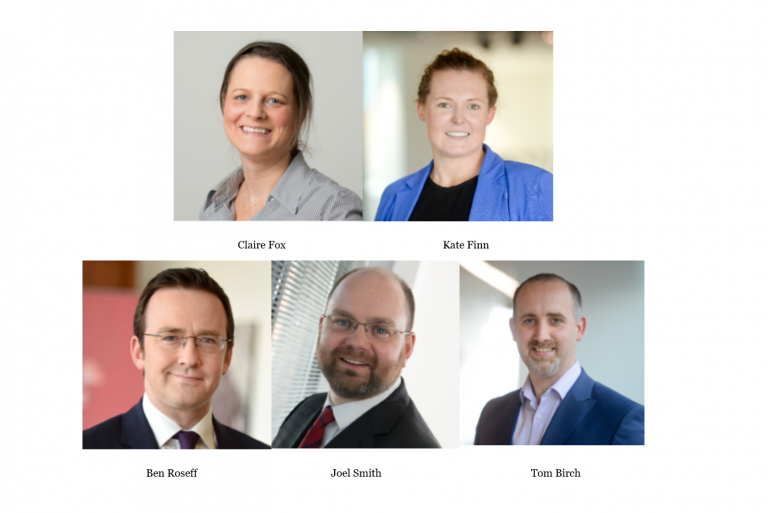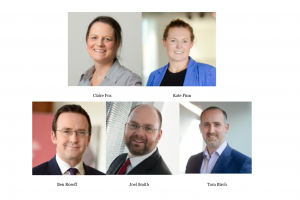 PwC has appointed five new partners across its Northern practice as part of its continued commitment to increase the capability and level of specialisms across the region.
The five appointments include two based out of the firm's Leeds office.
Claire Fox, has been with the firm for almost six years, is a deals partner specialising in turnaround and transformation. Following over a decade in retail leading transformation and cost reduction Fox is responsible for the regional and the consumer markets practice supporting clients to deliver rapid and sustainable improvements to cost and cash at pace. She will be the lead partner of the regional and retail market for Operational Restructuring.
Joel Smith joined the business in 2001 and has over 15 years' experience of providing due diligence services to clients, advising on mergers, acquisitions, disposals, refinancing and IPOs. He has extensive experience of working in the UK complemented by international work. Smith operates across the North and Midlands region, specialising in the retail, consumer and leisure industry sectors and nationally through mid-tier private equity relationships.
Alongside Smith and Fox PwC also appointed Ben Roseff, Kate Finn and Tom Birch, all based out of Manchester.
Ian Green, PwC's regional leader for the North commented;
"I'm delighted to welcome our new partners who bring with them a wide range of expertise and specialisms to the region. Whilst its been a challenging few months its important we plan for the future and ensure we invest in the firm. Ensuring we continue to develop future leadership signals the confidence and commitment we have in the market and these appointments reflect the importance we place on delivering the best service possible to our clients across the region".
:::
Clarion is continuing to grow with another five people joining the Leeds-based law firm.
The latest recruits include associates Kate Fernyhough, Sarfraz Iqbal, Helen Spalding and Nicky Beynon; and debt recovery executive Shelian Craig.
After four years working both in-house and for a law firm, Fernyhough joins Clarion's real estate team where she will focus on real estate finance. She has experience of advising on a wide range of property matters, predominantly with a landlord and tenant focus, but also on general development matters.
Iqbal will also boost Clarion's commercial real estate team, joining following five years' experience at an international law firm. He has a track record of advising a variety of large commercial clients including national high street banks, airlines and public bodies, connected with the management of their real estate portfolios and advising on all aspects of landlord and tenant matters.
The costs and litigation funding team is continuing to expand with the recruitment of Helen Spalding. As well as having spent ten years as a costs draftsman prior to starting her training contract, Having worked in law for the last four years, she is experienced in acting for both paying and receiving parties on a wide range of matters including high value complex claims and group litigation and is a highly proficient negotiator.
Beynon moves to Clarion in a non-legal role as a banking finance associate having gained 15 years' real estate experience at another regional law firm, working both as a conveyancer and as a commercial property paralegal.
Finally, Craig joins as a debt recovery executive after 23 years with another firm where she held various roles including debt recovery assistant. She is qualified as a specialist paralegal in debt recovery and has experience in commercial debt recovery, assisting clients in a number of sectors ranging from manufacturers, to electrical suppliers, commercial rent arrears and working on behalf of debt collection agencies.
Roger Hutton, joint managing partner, commented: "Despite the current challenges, Clarion is continuing to look to the future and bring on board new talent in order to ensure that clients receive the expertise and high levels of service they have come to expect."
:::