City Briefs: Town Centre Securities; Tracsis; and more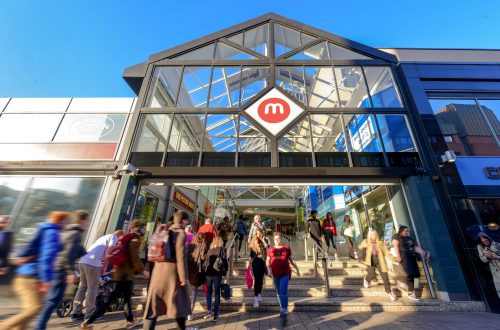 Leeds-based property investor and car parking operator Town Centre Securities (TCS) says more than 75% of its retail and leisure portfolio, which makes up just under half of its asset base, is now open and trading.
The business notes that it has now reopened all its CitiPark car parking branches, and with the easing of lockdown it is beginning to see a gradual improvement in usage.
TCS previously said CitiPark has so far been the hardest hit arm of its business, and has suffered a material reduction in income.
During the latest quarter – (quarter four) – TCS billed a total of £5.2m of rent and service charge (inc. VAT) for the English quarters payable on 24 June and 1 July 2020.
As of 8 July 2020, it had successfully collected £3.5m or 68%. A further £0.6m or 11% has been agreed to be deferred. This totals an agreed collection of £4.1m or 79%.
Of the £1.1m remaining, £0.2m has been waived, with a further £0.9m requiring some form of agreement.
For the previous quarter, TCS billed a total of £6.6m of which £5.2m or 79% has been successfully collected.
A further £0.5m or 8% of deferrals have been agreed, giving a total agreed collection amount of £5.7m or 87%. A further £0.9m remains outstanding, of which £0.4m has been waived.
The firm's latest trading update adds: "We have experienced one administration during the period in respect of Go Outdoors, following the recent announcement by its parent company, JD Sports Fashion Plc, which is a tenant at our Piccadilly Basin site.
"As the business continues to furlough some staff, the Board has determined it is appropriate for the salaries of all Board members to remain reduced by 20% for a further three months."
Edward Ziff, chairman and chief executive of TCS, said: "We have collected a robust and reassuring level of rent for the latest quarter in challenging circumstances.
"This reflects the unique and diversified nature of our portfolio and the efforts we have gone into, over many years, to build strong relationships with all our tenants.
"Whilst common sense has prevailed in the majority of conversations with our stakeholders, this has not universally been the case.
"We were particularly disappointed with JD Sports in relation to the administration of its subsidiary Go Outdoors. Fortunately, such actions have been the exception rather than the norm."
:::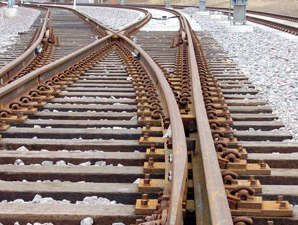 Tracsis, a Leeds-based provider of software, hardware and services for transport industries, estimates the impact of COVID-19 on its current year revenue will be in the region of £10m.
The company forecasts its Traffic Data and Events business units will be most affected by project cancellations and postponements.
The Group is expecting to report full year revenues of about £46m.
In a trading update published today, the business also notes: "Despite the COVID-19 challenges, the Traffic & Data Services division has continued to secure new work and the impact of the reduced revenue on profitability has been mitigated to an extent by a range of actions taken to reduce the cost base across the business.
"As noted previously, our Rail Technology & Services businesses have continued to trade very well as the performance of these segments is underpinned by high levels of recurring software revenue.
"We continue to deliver a number of large multi-year projects whilst winning new work and have a good pipeline of future opportunities.
"Current cash balances remain strong at circa £16m, after making all tax and acquisition related payments due."
:::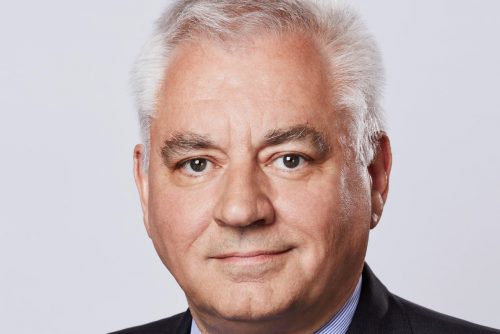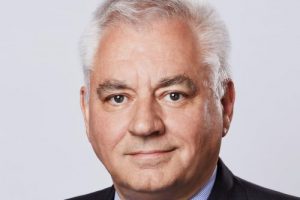 Leeds and Manchester-based law firm DWF has reported strong trading in the first two months of the financial year, with revenues and EBITDA ahead of budget and prior year.
The company also recorded organic revenue growth of about 6% year on year and total revenue growth of 21%, reflecting the contribution from its acquisitions of RCD in Spain and Mindcrest.
Its cash balance as of 30 June 2020 is £17.9m, with total available facilities (gross) of £122m.
Sir Nigel Knowles, Group CEO, said: "Despite the headwinds facing the global economy, I am pleased with the positive momentum that DWF has generated during the first two months of the year, with revenue and EBITDA ahead of prior year, and activity levels increasing.
"We have taken decisive action focused on consolidating our existing operations to increase profitability, deliver cost efficiencies and improve lock-up and cash generation.
"Measures to scale-up Managed Services and optimise the International division will position DWF well for FY21 and beyond.
"Having had the opportunity to talk personally with many stakeholders, including both internal and external shareholders, I am very pleased that our new direction has such strong support."
DWF says it anticipates total cost savings of £15m in FY21.
This comprises £10m worth of savings previously announced in March 2020 and an additional £5m of savings identified through a further review of the Group's cost base. 
The Group is closing its Brussels and Singapore offices and reducing its presence in Dubai and Cologne as part of a review of underperforming business units.