People: Premier Modular; Taylor & Emmet; Econ Engineering; and more
East Yorkshire-based Premier Modular, an offsite construction specialist, has appointed David Harris as managing director.
The appointment follows the retirement of Eugenio de Sa after more than 20 years in the business and who remains as executive chairman until the end of 2020.
With over 20 years' experience in the offsite sector, Harris has been a director of Premier since 2011, when he joined to lead its permanent offsite construction division.
In 2018 he became divisional director, with responsibility for Premier's modular hire business.
One of his career highlights was leading negotiations to secure the £50m contract for the provision of 38,000 sq m of office and welfare accommodation for the Hinkley Point C project.
This was awarded to Premier and is the company's largest project to date, involving the offsite manufacture and installation of 900+ modules.
Harris said: "Eugenio is leaving a fantastic legacy. His leadership, commitment and passion for the business have made Premier the force it is today.
"Our financial performance is one of the strongest in the offsite sector. We have achieved significant growth in the last eight years, taking Premier to a £65m turnover business.
"We have increased market share in our core sectors – commercial, industrial, education, and healthcare – and are diversifying into new markets such as residential.
"We are also expanding into new geographical areas, for example building on the success of our hire business in London to supply construction site accommodation to contractors across the UK."
De Sa said: "We are delighted that David is taking full responsibility for leading Premier and for the continued delivery of our strategic growth plan.
"David's appointment gives us fantastic continuity and he brings a wealth of industry and leadership experience to the role. He is supported by an outstanding management team."
:::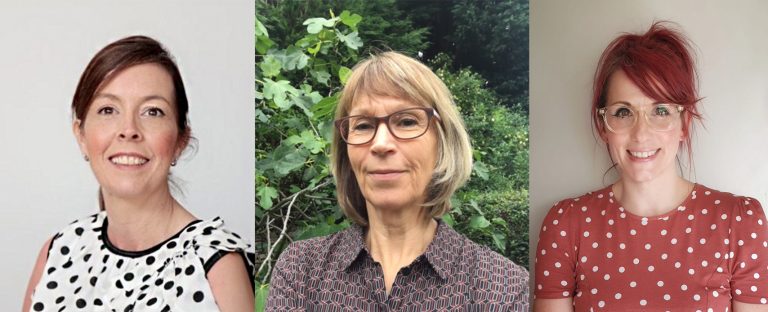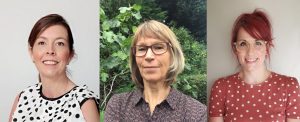 Taylor & Emmet, in Sheffield, is welcoming three new senior members of staff who have all taken up their positions during lockdown.
The trio have been appointed to strengthen the firm's personal legal services and support teams, enhancing the childcare, clinical negligence and accounts departments respectively.
New head of finance, Caroline Blair, joins Taylor & Emmet from Huddersfield-based AHR Architects, where she spent the last eight years, latterly as financial controller.
She will be responsible for overseeing all financial matters and succeeds one of the firm's longest serving members of staff, Sue Parkin, who retired recently.
Julie Munday has expanded the firm's family law team and will be taking over as head of childcare later this year, when current incumbent, Pat Wotherspoon, retires.
She worked previously at Parker Rhodes Hickmotts in Rotherham, as head of department and will be handling publicly funded and private work, providing advice to families in disputes concerning children, particularly care proceedings.
Partner, Kathryn May (Kat), enters the clinical negligence department to deal with all types of cases, but particularly birth injuries.
She joins from Sternberg Reed in Essex, where she was head of department for five years.
She not only brings extensive knowledge of her discipline, but also experience of case management systems that will help the firm achieve its paperless ambitions.
Steve Hinshelwood, Taylor & Emmet's chief executive, said: "I would like to offer a warm welcome to Caroline, Julie and Kat from everyone at the firm.
"Starting a new role in such exceptional circumstances is not without its challenges, but all three have demonstrated great patience, initiative and enthusiasm to learn about our processes.
"I'm sure they are all eager to meet their colleagues properly, when we resume office operations and I hope the support we have provided so far has gone some way to making them feel part of the team."
:::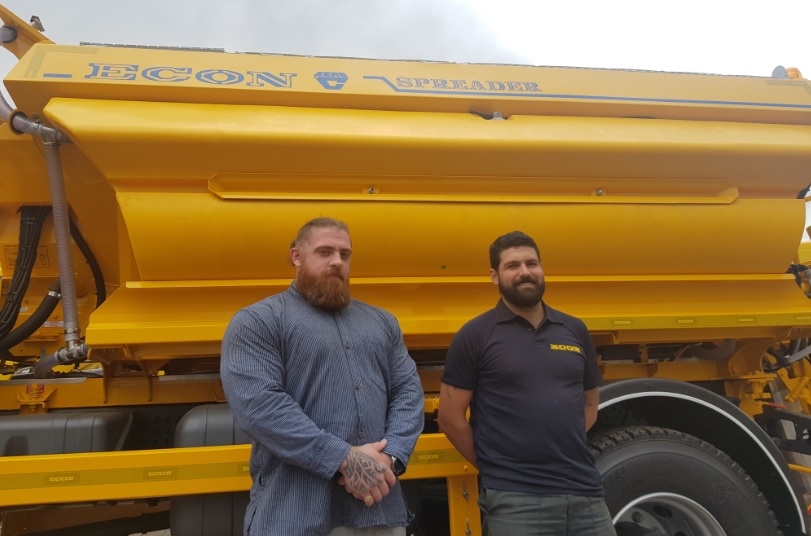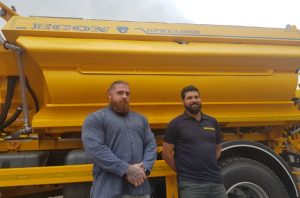 One of Ripon's biggest employers has appointed a highly qualified facilities manager, as the family-run engineering businesses seeks to further expand its operations.
Gareth Bovington, who was facilities and environment manager at the Monks Cross shopping centre, on the outskirts of York, will supervise the day-to-day running of each of Econ Engineering's sites in Yorkshire, Alloa and Cardiff.
The company, which is soon to open another depot at Sowerby, near Thirsk, is the country's largest producer of gritters and road mending vehicles.
It has a hire fleet of more than 800 vehicles and employs a 240-strong workforce.
Working alongside Econ Engineering's maintenance manager, Fernando Sarmento de Alencar, Bovington's role will encompass a raft of responsibilities, including procurement, budgeting, waste management, the health and safety of staff and visitors, staff training and ensuing the company is fully compliant with the latest legislation.
Econ Engineering sales director, Andrew Lupton, said: "Gareth brings with him a huge amount of experience in Facilities Management, and is well schooled in all the procedures and legislation required to run a safe and secure operation employing a large workforce.
"Based at our Ripon headquarters, Gareth will be responsible for the operational running of all our current sites, plus a number of new ones currently being developed.
"It is a senior position within the business, and we are confident in Gareth's abilities to fulfil the duties of this demanding and challenging role."
Bovington said: "I'm looking forward to joining Econ Engineering during this exciting period of expansion.
"Over the last 15 years, I've gained a vast amount of experience in running large, multi-occupancy sites, managing a team of 12, and it is this knowledge I'll be bringing with me to this well-established engineering company."
:::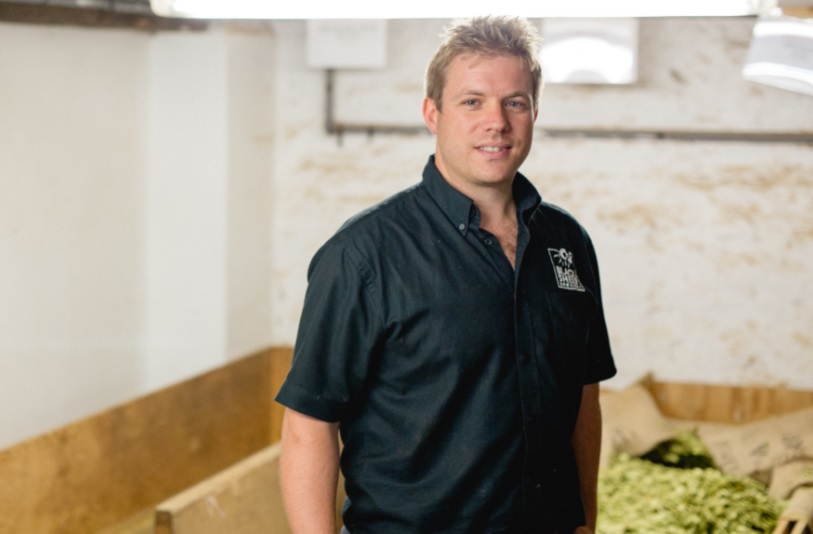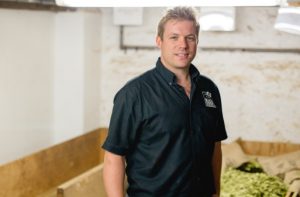 Masham-based Black Sheep Brewery has announced the appointment of Dan Scott Paul as its new head brewer.
Paul, who first joined Black Sheep in 1998, has held the role of interim head brewer since January, and has now been appointed on a permanent basis to lead the brewing team and drive innovation at the company.
He has enjoyed a successful 19-year career with Black Sheep, spanning a number of positions starting as a 16-year-old on the cask racking line, which he did alongside his studies at Agricultural College.
Returning in 2002 as brewing/process operator, he progressed his career to QA brewer then second brewer, before securing the role of interim head brewer earlier this year.
He said: "As a 16-year-old working on the racking line I wouldn't have dreamed that one day I would achieve this position, and I want to thank the whole team at the brewery for the support I have had throughout my time here.
"I am fortunate to have gained a lot of experience with previous head brewers, and look forward to taking up the mantle to drive innovation and creative brewing with the support of our amazing production team."
Rob Theakston, managing director at Black Sheep Brewery, said: "We're really excited for Dan to be leading the brewing team.
"He has been part of the Black Sheep family for almost two decades, and perfectly represents our values, traditions and forward thinking approach.
"His knowledge and expertise will allow us to continue to drive innovation and fresh thinking, which is epitomised by our 5 Barrel Project, an initiative led by Dan to create a range of new wave beers that have no constraints on style or ingredients.
"Dan has also been instrumental in the development of a number of award-winning beers in his tenure at Black Sheep, so we're excited to see him continue to push brewing boundaries and create exciting brews."