People: Kettlewell Fuels; Transport for the North; Brocklesby Ltd; and more
North Yorkshire-based businesswoman Janet Kettlewell, owner and director at fuel oil supplier Kettlewell Fuels, has become the 33rd president of the UK and Ireland Fuel Distributors Association (UKIFDA).
Her role will involve supporting UKIFDA CEO Guy Pulham and running both the Executive Council and Management Committee meetings.
Kettlewell Fuels has been a member of UKIFDA since 1996 and Kettlewell an active committee member for five years now, previously holding the positions of UKIFDA vice president and regional representative for Yorkshire and the North.
She started out in liquid fuels when she joined the Ripon-based family business in 1996. She recently undertook a Management Buy Out of Kettlewell Fuels with husband Trevor, taking ownership of the business outright from the Kettlewell family.
She explained: "Taking sole control means we will be in a position to focus the company's energies on offering our domestic, agricultural and commercial customers a service that suits their changing needs.
"This includes building a more digitally driven business to serve the demand for online ordering and to provide an even more personalised customer relationship."
Commenting on her new appointment, she added: "What a fantastic opportunity to help drive our industry forward.  The liquid fuels industry is changing, and I see it as an interesting time to be involved. I'm confident we'll make progress and continue to advance industry standards.
"I'll be working hard to raise awareness of UKIFDA and its benefits to ensure liquid fuel buyers whoever they are, make UKIFDA members their first-choice provider.
"It's a great team at UKIFDA and I can't wait to see what the next two years bring."
UKIFDA chief executive, Guy Pulham, said: "We all warmly welcome Janet as our new president.
"She will prove a fantastic asset and a great advocate for UKIFDA, our members and the 1.5m heating oil consumers in the UK and 686,000 in Ireland who are not on the gas grids."
:::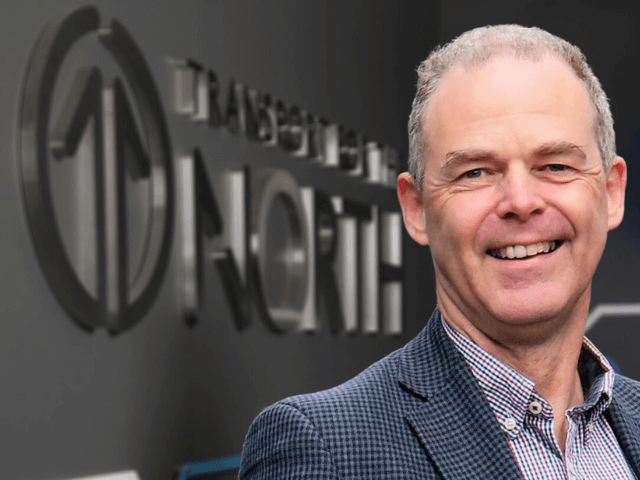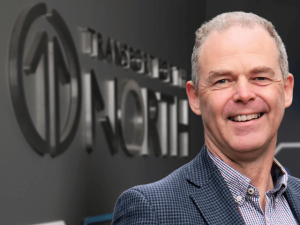 Transport for the North (TfN) has appointed Jeremy Acklam as the new director for its Integrated and Smart Travel (IST) programme.
He joins TfN with an impressive track record working in the smart travel sector. He co-led the development and launch of the UK's first online rail ticket retailer, Trainline, and worked on the early development and delivery of the national ITSO smartcard system.
Over his 35-year career, he has gained extensive experience of working with operators, regulators, Government and suppliers to develop account-based ticketing.
He will now play a lead role in driving forward TfN's strategic vision for integrated and smart travel, including the delivery of flexi season tickets and contactless pay-as-you-go travel on rail.
The £150m IST programme is currently progressing a business case with the Department for Transport to secure funding to support the North's transport authorities in further developing their own local smart ticketing initiatives.
Barry White, TfN chief executive, said: "The need for smart travel, including contactless ticketing, has been reinforced by the current crisis.
"As such, Transport for the North is pleased to appoint Jeremy to the role of integrated and smart travel programme director to help accelerate our ambitions for a safer, more accessible and enhanced customer experience on public transport across the region.
"Jeremy brings with him invaluable industry experience and an entrepreneurial spirit which will be necessary to bring to fruition what are technologically and commercially complex projects."
Acklam said: "The opportunity to significantly transform how we travel really excites me.
"When the time is right, to tackle some of the biggest challenges of our time including the North's economic levelling up and decarbonisation, we need people to start using public transport again.
"Smart travel is key to giving our passengers confidence and implementing bold plans for the future.
"Transport for the North's vision for smart travel is truly ambitious and poses many challenges, but I believe by building on the IST programme's achievements to date and continuing to work collaboratively with the wider industry, the team will be able to deliver real change for passengers."
:::
East Yorkshire recycling business Brocklesby Ltd has expanded its management team, months after a devastating fire at its North Cave site.
Brocklesby is a waste cooking oil recycling company, helping to reduce carbon emissions and support the worldwide commitment to renewables and sustainability.
Owner Robert Brocklesby has made way for Neil Taylor as the new managing director, while Iain Jennison joins the company as finance director, as the business continues to grow.
Robert Brocklesby said: "Brocklesby has gone from strength to strength over recent years and I'm so proud of what we've achieved.
"Our resilience, determination and innovative approach are evident not only in our continued success as a business but in the way we've bounced back following the devastating fire at Christmas and continued to support our customers during the pandemic.
"As work progresses to rebuild and expand our site it's prudent for us to expand our team, bringing additional skills to help take us into this next phase. Neil and Iain bring a wealth of experience and knowledge, which I'm confident will add huge value to our incredible team."
Taylor joins the company after 14 years as managing director of Bankside Patterson.
He said: "Despite the challenges Brocklesby has faced since the end of last year with the fire and a global pandemic, the business is well placed to grow and expand its position within the sector and I'm delighted to have joined the team at this exciting time.
"Alongside a highly-skilled, passionate team and breadth of offering into the market, we're investing capital in processing equipment, creating additional capacity through the site redevelopment and are committed to giving absolute focus to our customers' needs, strengthening our ability to support them through further innovation."
Finance director Iain Jennison joins after more than 20 years in various finance positions within the FMCG, textiles, automotive and leisure industries. More recently he was finance director at online retail specialist Summit Media.
He said: "I'm delighted to be joining Brocklesby, a business dedicated to innovation and committed to renewables and long term sustainability, with an incredibly passionate skilled team.
"I am excited and looking forward to driving customer value and satisfaction through a commitment to continuous improvement and maximising growth opportunities within both the business and sector."
:::
Leeds-based agency SLBPR has announced the appointment of Teela Clayton as account executive.
Clayton joins the company to work on SLBPR's expansion programme, as it continues to grow ahead of its 21st birthday later this year.
The agency specialises in creative communications for the hair, beauty, property, retail, homeware/interiors and hospitality sectors with clients such as BaByliss PRO, the National Hair & Beauty Federation, The Caddick Group and The Harris Partnership.
Having recently undertaken a master's degree in Public Relations and Strategic Communication at Leeds Beckett University, and studied through the pandemic, Clayton understands the importance of agility.
As a former English teacher, she is skilled in communications and is not fazed by the challenges meted out by the PR world.
She said: "I can't wait to get started with the team and to share in the successes they have achieved. It's a fantastic environment for me to grow and to indulge my passion of communication."
Managing director, Sharon Brigden, said: "It's been unbelievably busy for SLBPR during lockdown, supporting clients during an extraordinary time.
"We have worked closely with several clients on their back to work strategies and are looking forward to seeing them embrace strong futures.
"Teela approached us during this time and we were so impressed by her attitude and proposal that we interviewed her quickly and appointed her immediately. I am sure she will make a great addition to the team."