Coronavirus update – the latest news from Yorkshire businesses
Hull-based textile manufacturer Orvec International has diversified and adapted its production lines to meet the demand for PPE.
The £11m turnover business has been manufacturing woven and non-woven products for the world's major airlines in high volumes for over 45 years.
It established a sister brand Orvecare eight years ago, which offers a niche range of healthcare items, including recyclable patient specific ambulance packs and linens.
As soon as COVID-19 became prevalent in the UK at the start of the year, the company expanded its healthcare production line.
Over the past three months it has manufactured over 50,000 coverall garments and gowns for frontline healthcare workers in the UK and mainland Europe.
The company is now making a strategic £250,000 investment to custom build a high-volume production line specifically to produce Type IIR Surgical Face Masks.
Will Meddings, managing director of Orvecare, said: "Having quickly expanded our medical production line in Hull to manufacture PPE garments for the NHS and other frontline workers, we have been inundated with enquiries for Type IIR Surgical Face Masks.
"Customers' supplies of PPE from overseas companies have proven to be unreliable since the onset of Covid-19, both in terms of lead-time and quality.
"We therefore took the strategic decision to bring manufacturing into Hull and are in the process of installing an entirely new production line to enable us to manufacture millions of masks per month.
"Whilst we all hope that the threat of Covid-19 will disappear, it is likely the new way of working and going about our daily business is here to stay for the foreseeable future."
Orvecare introduced Covid-19 safe working practices in March 2020, ensuring staff could work in a socially distant manner and wear PPE where appropriate.
Other measures have included adaptations within the factory on Sutton Fields Industrial Estate.
These include the installation of Perspex work pods, staggered start, finish and break times, hand sanitising stations, a one-way system throughout the site, temperature monitoring of all staff and visitors, and all touch points being cleaned frequently.
Tony Codd, Orvecare's business development executive, said: "Our longstanding relationships with UK fabric manufacturers that produce technical laminated fabrics – which offer excellent levels of protection – ensured continuity in our supply from Orvecare's manufacturing plant in Hull.
"We have been able to deliver much-needed lines of PPE week after week, helping to reduce the reliance on imported products.
"Many customers had previously experienced a range of issues in their supply chains with some imports being redirected to support domestic market requirements and in worst cases substandard products being purchased."
:::
The operator of a group of residential and holiday caravan parks is looking forward to the future after receiving support through the Coronavirus Business Interruption Loan Scheme (CBILS) from Lloyds Bank.
North Yorkshire-based, York House Leisure, has four parks across the region with more than 500 caravan plots used by both residents and holidaymakers. The parks are across North Yorkshire in Balk, Langthorpe, Topcliffe and Ripon.
The business is also developing a plot of land at Gateforth Park to accommodate 168 residential park homes for the over 50s.
Development of the new site began before the outbreak of Coronavirus, but its completion relied on the income from three of the four other sites.
Each park was forced to close under UK government restrictions against non-essential travel, putting an immediate hold on the firm's income.
To continue with the significant investment at Gateforth and pay overheads and staff wages for those maintaining each park during lockdown, the business approached Lloyds Bank for support and secured a £750,000 CBILS loan.
As of July 4, in line with the easing of Government restrictions, the four parks reopened.
Phil Brierley, director of York House Leisure, said: "March, April and May are among our busiest months each year, but due to the current crisis, we were forced to close and have only just been able to reopen.
"Thanks to the support from Lloyds Bank, we were given the flexibility to continue paying staff wages and ensure our business was ready to welcome back holidaymakers and potential future residents during lockdown.
"The funding also allowed us to continue with our development plans for the new residential site, with 50% of our show homes now sold.
"We are now looking forward to welcoming the residents to their new homes as we get back to normality over the coming months."
Carolyn English, relationship manager at Lloyds Bank, said: "The government's ban on visiting second homes, including caravan parks, meant those relying on income from people physically visiting their business, were hugely impacted.
"For many businesses in the tourism and leisure sectors, including York House Leisure, boosting working capital while operations were paused was essential.
"At Lloyds Bank we are supporting businesses like this to ease the impact the pandemic has caused as they navigate these challenging times."
:::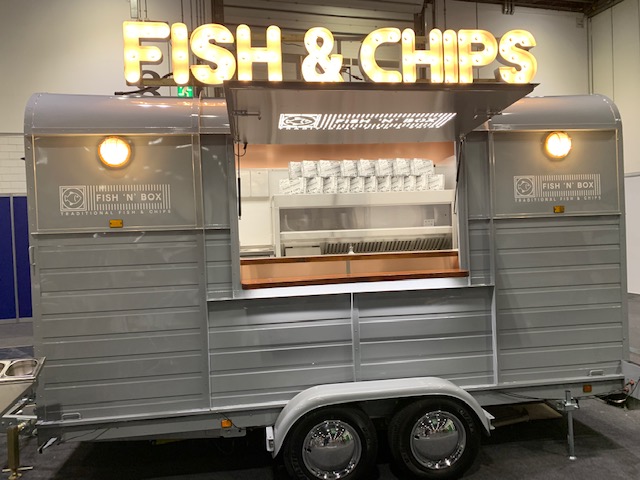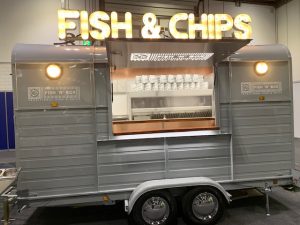 A Pudsey metal fabricator is ramping up production of outdoor pizza ovens and indoor BBQ grills to meet demand for luxury home cooking appliances with support from Lloyds Bank.
Huey Group has seen a surge in demand for its Deli Vita outdoor pizza ovens, stocked by retailers including John Lewis, which the firm manufactures under licence, as homeowners spend on home improvements and gadgets during lockdown.
The firm has also secured the contract to produce a new range of Japanese style indoor grills, while it is meeting businesses' needs for hygiene essentials by manufacturing a standing soap dispenser for the first time.
Shifting its production has helped the business make up for cancelled orders for its bespoke catering projects, which have recently included transforming an old bus into a gin bar and converting a Fiat 500 into a mobile pizza kitchen.
These catering projects typically comprise half its overall sales, but its order book disappeared overnight due to the COVID-19 pandemic.
Huey Group turned to Lloyds Bank to secure £45,000 as part of the Coronavirus Business Interruption Loan Scheme (CBILS).
It follows the bank helping the firm to quickly get off the ground when it started trading in January last year, by providing a £100,000 invoice finance line.
Martin Wilson, owner at Huey Group, said: "Many people are craving new cooking experiences at home to keep them entertained, while satisfying an appetite for restaurant quality food through lockdown.
"This is a vital revenue stream for us as our traditional business delivering bespoke catering facilities suffers from the blow COVID-19 has had on the events and hospitality industries.
"But we're confident that demand here will pick back up, particularly as restaurants and pubs adapt to trading with physical distancing restrictions in place – by maximising use of their outdoor space."
Gary Whittaker, relationship manager at Lloyds Bank, said: "While consumers may be spending less money across the economy, many are buying more goods for their homes in lockdown life.
"Huey Group were quick to respond and adapt to make the most of this opportunity, protecting the firm while its catering facility business recovers. It's a great example of a firm we're supporting as we help Britain recover."