City Briefs: DFS Furniture and EMIS Group
Doncaster-based retailer, says its revenues of about £725m are down by £271m year-on-year, due to the pause in deliveries to comply with COVID-19 restrictions for most of the final quarter.
The business has today released an update for the 52-week trading period, ended 28 June 2020.
It says as a result of lockdown pre-tax profits (pre IFRS 16 and brand amortisation) are expected to be in the range of a £(56m)-£(58m) loss – subject to audit.
DFS says it had been performing in line with expectations in March, until the lockdown.
All its operations, other than our websites, were suspended on 23 March. However, all trading activities, including showrooms, manufacturing and distribution have now resumed full operation.
The firm says it saw accelerated online trading throughout both the lockdown period and since its showrooms reopened, with online order intake up 77% year-on-year from 23 March to 12 July.
And it notes its solid financial position, with a particularly strong opening order book for the next financial year, will generate an incremental revenue benefit of about £100m in FY21.
The update adds: "We believe that, given the large footprint of most of our retail showrooms, the current Government-imposed social distancing measures do not present a material barrier to order intake.
"Our manufacturing and final mile logistics activities are also fully operational, having implemented a number of new working practices and safety measures as we work to produce and deliver orders and reduce our order book back down to normal levels."
Tim Stacey, Group chief executive, said: "Our priority throughout the crisis has been to protect and support our people and our customers.
"With their support, and an even stronger sense of togetherness, we emerge with renewed energy and purpose".
"Our strong online platforms have served customers well throughout the lockdown and we have seen consistently high order intake, which I'm pleased to see has continued as our showrooms reopened.
"There is no doubt that consumer behaviours are changing fast and as such we are accelerating our omni-channel strategy through increased investment in technology right across the customer experience."
:::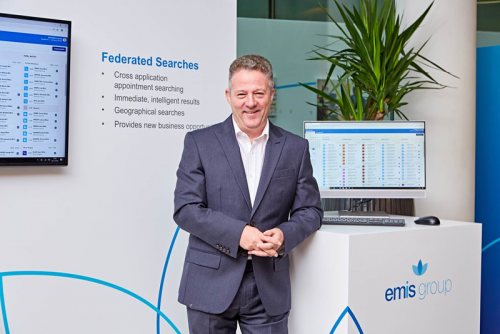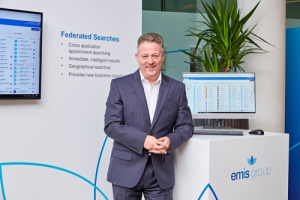 Leeds-based healthcare software and systems business EMIS has announced a trading update for the six months ended 30 June 2020.
It says trading for the half year has been in line with the Board's expectations, despite uncertainty due to the COVID-19 crisis, with revenue marginally behind the comparative period last year.
In EMIS Health, the Group says its leading NHS market shares have been maintained. 
EMIS Enterprise has grown its recurring revenues. In contrast to the comparative period in 2019, opportunities for non-recurring contracts have been limited during the lockdown period.
The Group says no staff have been furloughed during the pandemic and its net cash at 30 June 2020 was £44.1m (31 December 2019: £31.3m).
The Group continues to have no debt, with banking facilities available of up to £60m.
 Andy Thorburn, CEO of EMIS Group, said: "Our NHS customers have worked tirelessly to support the nation during the COVID-19 pandemic and we thank them all for their commitment and dedication.
"We have been delighted to play our part in keeping mission-critical systems available throughout this period while delivering urgent solutions quickly to site.
"In particular, I am very proud of the work that the EMIS Group team has done throughout the crisis, with particular thanks to our field-based engineering and delivery staff who continued to deliver products and services to practices and hospital sites, observing local social distancing rules and utilising full PPE to minimise risks to all concerned.
 "We have performed well as a business in adapting to these new challenges and are hopeful that our markets will continue to recover during the second half of the year.
 "The Board remains confident in the outlook for the business."