People: Leeds Trinity University; DoubleTree by Hilton Harrogate; and more
Professor Charles Egbu has been appointed vice-chancellor of Leeds Trinity University.
He will return to Leeds, a city in which he studied and taught, to begin his new role on 1 November 2020. He will take over from Professor Margaret A House, who will step down after seven years as vice-chancellor.
Professor Egbu said: "I am honoured to be joining Leeds Trinity; a university whose values and ethos around widening participation, offering a personalised approach and encouraging all students to achieve their best, align with my own.
"The university has an impressive track record in learning, teaching and employability, and I am looking forward to building on the strong foundations established under the leadership of Professor House."
With more than 25 years' experience in higher education, Professor Egbu was previously pro vice-chancellor for education and experience at the University of East London. He was responsible for student experience, student success, student retention, quality assurance and enhancement, the Centre for Excellence in Learning and Teaching, and the Students' Union.
Prior to this, he was Dean of the School of Built Environment and Architecture at London South Bank University and head of the School of Built Environment at the University of Salford, and held academic posts at University College London, Glasgow Caledonian University and Leeds Beckett University (formerly Leeds Metropolitan).
Jamie Hanley, chair designate of the Board of Governors at Leeds Trinity University, said: "Professor Egbu brings with him a wealth of experience and extensive knowledge of the higher education sector.
"His energy and vision stood out throughout a very competitive recruitment process, and it is clear he recognises Leeds Trinity's strengths and values, as well as bringing with him a detailed understanding of the opportunities and challenges faced from across the higher education sector."
Rt Reverend Marcus Stock, Bishop of Leeds and ex-officio chair of the Board of Governors, added: "Since gaining University status in 2013, Leeds Trinity has gone from strength to strength as one of the three Catholic higher education institutions in the UK.
"I have no doubt that, under Professor Egbu's vision and leadership, the Catholic foundation and identity of the university will continue to provide inspiration for its future development and success."
Professor House will continue in her role as vice-chancellor until the end of October, when Professor Egbu will join the university.
:::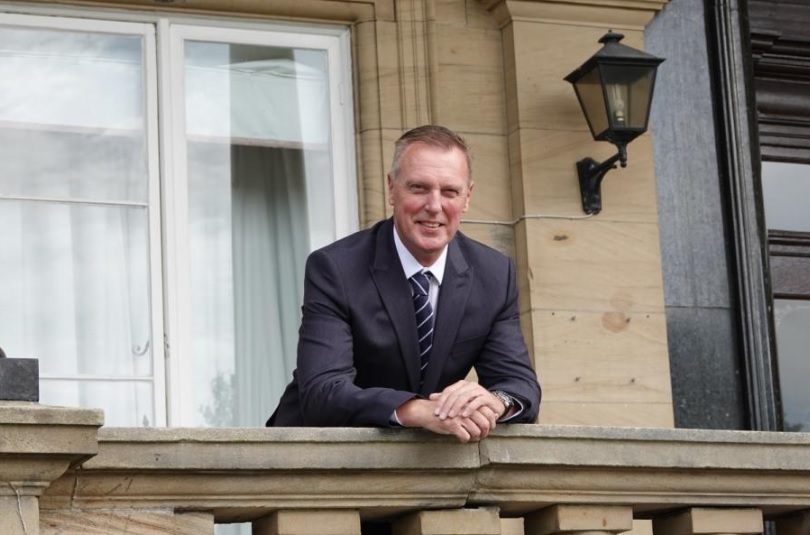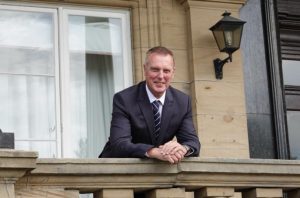 A Harrogate town centre hotel has appointed a new general manager.
Andy Barnsdale, who began his career in hospitality 25-years-ago, has returned to the spa town to take over the helm of The DoubleTree by Hilton Harrogate Majestic Hotel & Spa.
The Majestic was purchased in 2016 by the Cairn Group, which immediately began a £15m transformation of the hotel, which first opened its doors in 1900.
Barnsdale said: "The Coronavirus has had a major impact on the hospitality sector, and we are facing a very tough 12 months.
"However, I believe we are well placed to pull through; we have a fantastic product and the Hilton brand is recognised and respected worldwide. Events and conferences are rebooking, and guests are coming back.
"When I started, 90% of the staff had been furloughed, but I'm delighted to say we are now bringing them back into the workplace, and it's great to meet them."
Vincent Garrington, operations director for Cairn Hotel Group in the North, said: "Andy brings with him a wealth of experience not just in hotels, but in the wider leisure and hospitality sector.
"And having worked at venues in Harrogate and Leeds, he knows the local and regional markets well. He is a team player and knows how to get the best from his team, and his commitment to service and standards is second to none.
Barnsdale's introduction to the hospitality and leisure industry was with Haven Holidays, at Rockley Park Holiday Park, in Dorset, in 1995.
During his time at the Nidd Hall – the former seat of Viscount Mountgarret – the hotel achieved its first-ever AA Four Star accreditation and twice won Hotel of the Year.
Following Nidd Hall, he moved to the 221-bedroom Thoresby Hall Country House Hotel and Spa, in Nottinghamshire, where he helped secure owners, Bourne Leisure, the AA Small Hotel Group of the Year Award.
Prior to joining the DoubleTree by Hilton Harrogate Majestic Hotel & Spa, he was general manager at the Village Hotel, Leeds, for four years, where he oversaw a £4.2m refurbishment.
:::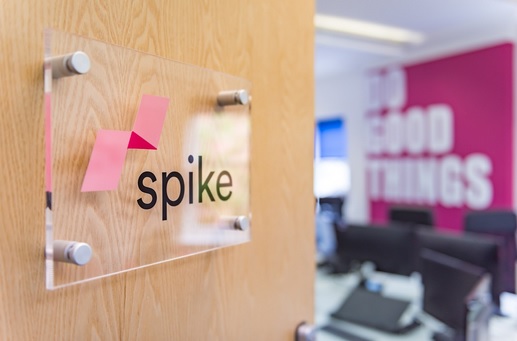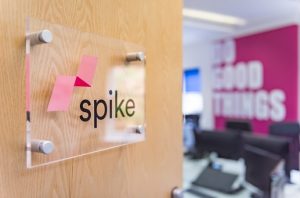 Spike, a Leeds-based digital marketing agency specialising in SEO and PPC has promoted Andre Gwilliam to digital PR and outreach manager.
He will be responsible for further developing the agency's PR and outreach services.
Gwilliam said: "I am excited to develop Spike's Digital PR and outreach services having had a great first year at the agency.
"The clients we have on board are ones I am passionate about and I can't wait to get going."
After overcoming the initial economic storm that COVID-19 has brought, Spike look to be on course for a record year.
Director of Spike, Rob Powell, said: "We are delighted with how well the team has done and the growth we've achieved despite some very challenging times.
"We're confident we have a great team that will help us continue to grow in the coming months. Andre has had a fantastic first year and it's great to be able to reward him with this thoroughly deserved promotion."