Coronavirus update – the latest news from Yorkshire businesses
Bradford-based manufacturing and distribution company, Multibrands International has ramped up production of PPE in response to the Government's  announcement this week regarding face coverings becoming compulsory in all shops and supermarkets from 24th July 2020.
Since the start of the pandemic, Multibrands International has expanded production of its Panodyne range and invested over £12m to better support those on the frontline.
The company is a supplier of a range of PPE equipment, including certified, medical-grade Type I and Type II R facemasks.
Its range also includes certified, medical-grade protective gloves, hand sanitiser, and non-contact thermometers for both daily and professional use.
The company currently employs over 50 members of staff, with additional administration and production facilities in India and China.
Director Rizwana Hussain said: "Face masks are essential to curb the spread of Coronavirus.
"That is why, following the Government's announcement, we have ramped up the production of our Panodyne range again to help the UK's supply of PPE equipment and support not just those on the frontline, but the public also.
"With lockdown measures easing, there is a real anxiety that we could face a second spike, if we don't take protection and hygiene seriously to protect not just ourselves, but those around us.
"We have invested heavily in all the products in our Panodyne range to ensure it is manufactured to the highest quality for both professional and daily use."
:::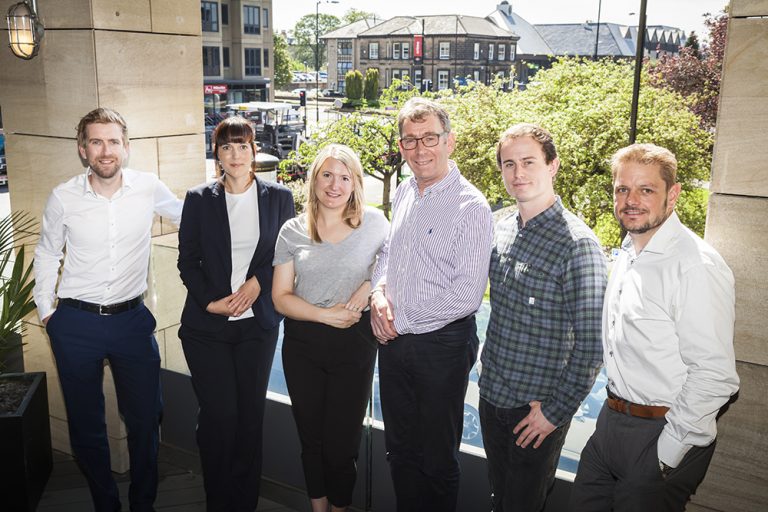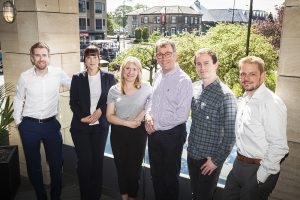 Leeds-based tech law firm, Berwins Digital, has advised on a track and trace app which is helping hospitality businesses comply with Government guidelines.
Record Customer was created by Scarborough-based Askew Brook and offers a secure, GDPR compliant portal.
The product offers a simple log in process which, crucially takes a minimal amount of data and does not require customers to download anything.
With information securely stored for no longer than is necessary, the system actively helps business to avoid inadvertent breaches of data protection laws.
Paul Berwin, head of digital law, said: "It is always a pleasure to advise a client who has developed an innovative product, but even more so when the solution they have created is helping other organisations at this difficult time.
"As data protection specialists, we're all too aware of the potential dangers of mishandling sensitive information such as personal contact details.
"For many in the hospitality industry the level of data new Government regulations requires them to hold is new territory, so it is important that products such as Record Customer are there to help businesses fulfil their legal obligations."
Askew Brooks managing director, Richard Askew, said: "We were delighted by the proactive support Berwins Digital offered.
"Getting data privacy and security right is a fundamental part of a product such as this and the expert advice from the team has been invaluable."
:::
North Lincolnshire Council has supported a further 139 businesses impacted by the Covid-19 outbreak with Government cash – protecting an additional 1,400 jobs and supporting the economic bounce back.
The Government cash was delivered through discretionary grant funding to support businesses which missed out on the previous £35m which was made available.
The funding – aimed at small to medium-sized businesses – was available in grants of £25,000, £10,000 or any amount up to £10,000.
Organisations have been successful in applying for the funding from a range of sectors including charities, hospitality and nurseries and pre-schools.
Councillor Rob Waltham, leader of North Lincolnshire Council, said: "The funding from the government has enabled us to provide a significant cash boost to many businesses across North Lincolnshire which have been presented with challenges due to the Covid-19 outbreak.
"We have been able to support businesses with millions of pounds worth of funding to allow them to continue running .
"This has protected the local economy through the last few weeks and months and will support growth and renewal going forward.
"Many businesses not eligible to apply for the original funding back in March could with this discretionary grant – that, I am certain, has been a light at the end of the tunnel for many companies and many people whose jobs have been protected.
"In North Lincolnshire we have a strong business community and we are committed to working with them to help them move forward, protect jobs and the local economy."
Further businesses can now apply for a share of the remaining £360,000 as the council has re-opened the application process. Applications are open until Friday, 24 July 2020.