New brands begin trading at £64m motorway service area
Leeds Skelton Lake Services, a new motorway service area operated by Extra MSA Group at junction 45 of the M1, has welcomed well known food and beverage brands, as more shops and restaurants open for business.
The £64m services was launched in March of this year.
A number of tenant operating partners have already opened for business, including, Starbucks, Burger King, Pasty Shop, Urban Express, Quicksilver, Spar, Texaco and IONITY high-powered electric vehicle charging.
Further brands are scheduled to open at the site soon. They include: Nando's, KFC, LEON, Pizza Express, Harry Ramsden's, Upper Crust, Mi Casa and Chopstix, Sourced Market and a 100-bedroom Ramada Hotel.
Strict social distancing measures and comprehensive cleaning regimes have been put in place to keep visitors safe.
The services originally opened in a limited capacity in March and has begun the phased introduction of its facilities as Government guidance permitted.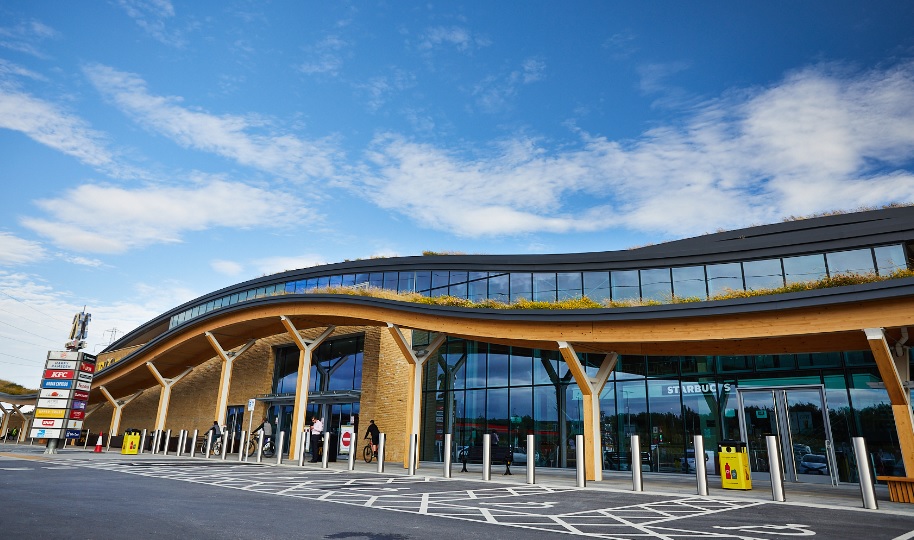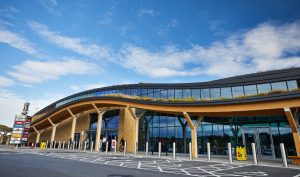 Andrew Long, chief executive of Extra MSA Group, said: "We're delighted that Leeds Skelton Lake is now open with a range of popular food and beverage brands.
"Our tenant operator partners have worked closely with us during lockdown to ensure all their procedures and practices are safe, and we are able to provide a brilliant experience for our customers."
Roger Marsh, chairman of the Leeds City Region LEP and the NP11, said: "The opening of Leeds Skelton Lake Services is a welcome addition to the infrastructure of Leeds City Region, increasing our connectivity, future-proofing our transport links, creating jobs and boosting economic growth.
"Our region, and the wider Northern Powerhouse, is leading the way on driving the clean growth revolution and the promotion of schemes like these that promote electric vehicle charging points is a crucial part of this.
"We have a unique opportunity across the North to unlock the economic opportunities that de-carbonising our economy will bring and embrace the new technologies that will drive our future growth."
Once fully operational later in the year, the site will host a business centre and community area for use by local organisations.
The facility also boasts a Wildlife Visitors Centre with views across the adjacent Skelton Lake. The building is crowned with a "living green roof", comprised of flowers and shrubbery.
The design of the building has been developed by Leeds-based Architects, Corstorphine + Wright.