Agency round-up: Fox Agency; Faith PR; and more
Leeds-based integrated B2B tech marketing agency, Fox Agency has been appointed global social media and content partner by Alcatel-Lucent Enterprise, a provider of communications, networking and cloud solutions.
The win follows a seven-way global competitive pitch process, with Fox Agency being selected over the incumbent agency.
Fox Agency will support Alcatel-Lucent Enterprise in achieving its social media objectives through strategy development, content creation, video production, organic activity, paid promotion and social media monitoring, analysis and measurement.
The contract scope covers the promotion of all Alcatel-Lucent Enterprise's IoT and telecommunications solutions globally, including Rainbow, its flagship communications and collaboration platform.
The Fox Agency team will work with Alcatel-Lucent Enterprise's global marketing teams.
Máire Collins, SVP Global Marketing at Alcatel-Lucent Enterprise, said: "In addition to technical expertise, knowledge of our market and a strong, strategic proposition, we were impressed with Fox Agency's energy, enthusiasm and proactivity throughout the request for quote process.
"They bring an open, transparent and collaborative approach and we look forward to working with the team."
Ben Fox, director at Fox Agency, said: "To be chosen to partner with a global provider of communications, networking and cloud solutions such as Alcatel-Lucent Enterprise, certainly proves that our strong B2B tech expertise is proving a draw for some of the world's leading tech companies.
"This is a significant appointment for us and we're looking forward to thinking smart and delivering great results for Alcatel-Lucent Enterprise."
:::


Faith PR is celebrating a hat-trick of business wins, including delivering social media services for an international pharmaceutical manufacturer's US arm and providing PR and marketing for two Huddersfield businesses.
Brighouse-based Faith has been selected to deliver social media services to help build the presence of STADA Corp US, the recently established US arm of German-based STADA group.
The team currently provides corporate PR and social media for Thornton & Ross, part of the STADA group, whose range includes Zoflora and Natures Aid. The latest brief includes raising awareness of the STADA brand, positioning the business as a global innovator.
Faith has also been handed the PR and social media brief for Sniffers Pet Care, including promoting its new Buffalo Natural Dog Treats range.
The company has enjoyed a 25% year-on-year increase in the last three years under the leadership of Simon Brown, who joined in 2017 after 11 years with Lloyds Banking Group. The firm moved to new, larger premises in January last year.
Sniffers Pet Care supplies the wholesale pet trade and has partners throughout the pet care sector.
A key part of the portfolio is its own-brand Buffalo Natural Dog Treat range, which expanded in September 2019 from bulk to include a shelf-ready offering of 14 different products.
Faith PR will also take on PR and digital marketing services for My Management Accountant (MMA), a cloud-based accountancy business specialising in working with SME.
Founded by Martin Bown over a decade ago, MMA specialises in cloud-based accounting services and is a gold partner of online accountancy software provider Xero.
Stefanie Hopkins, MD at Faith PR, said: "We are thrilled to be working with STADA Corp US to enhance the company's profile in North America. STADA is an innovative and forward-thinking company and we are looking forward to highlighting its successes and enhance brand awareness in the US market.
"We are also delighted to have My Management Accountant and Sniffers Pet Care on board.
"Both are well established, highly successful local businesses and we're delighted to be working with them and helping them continue on their impressive growth trajectories."
:::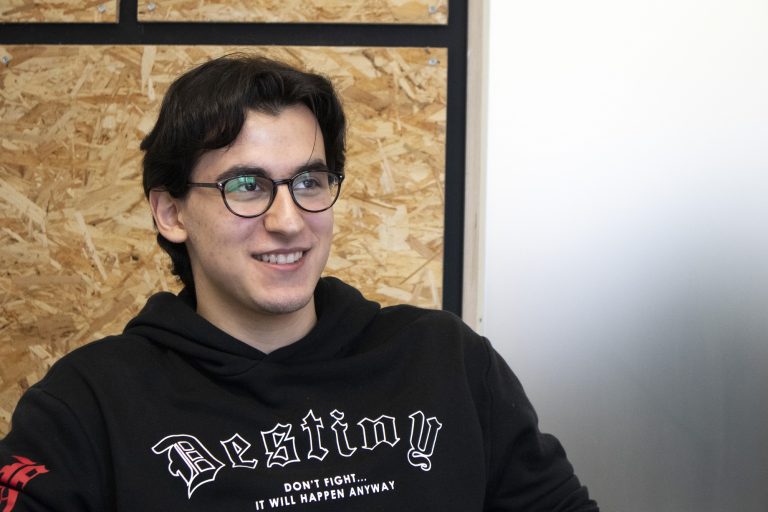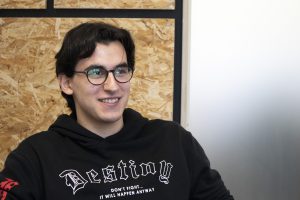 Mirfield-based creative digital marketing agency The Bigger Boat has bolstered its workforce following the addition of a talented web developer – with further new recruits set to climb onboard soon.
Vladislav Nikolov has become the fifteenth recruit at The Bigger Boat, having joined from Manchester-based firm Spotlight Studios.
The junior web developer will play a key role in modernising and evolving websites for several high-profile clients on the Yorkshire agency's books, including international toy brands BABY born and Baby Annabell.
Following on from his appointment, three further additions are set to be announced at the expanding firm, as it searches for another quality web developer and a new digital account manager.
Nikolov, 23, a former University of Bradford Digital Media Working Academy designer, said: "I feel part of a group that is highly creative, analytical and intelligent. I love the team's work ethic, ambitions and the welcome I've received.
"The Bigger Boat is the perfect organisation to help me grow in my role and develop vital creative skills – that will further enhance our clients' online offerings to their customers."
Believing the creative community has a vital role to play to help businesses standout – especially post-COVID-19 – he added: "There's a real opportunity for web design and digital marketing agencies to continue to grow.
"Brands will require these services more, as they work hard to get back on their feet and still meet consumer demand.
"Now is the time for organisations to embrace creativity and trust the experts to help them to produce high-quality content at a rapid pace."
Digital director Lee Boothroyd, added: "Vlad signals a huge step in a positive direction for us and is exactly the type of team-mate we're looking for.
"He's a hugely talented young developer, who has settled in well and has a brilliant eye for transforming how a brand looks and feels.
"The challenging climate has made every business re-evaluate how it speaks to customers, and we're seeing a real shift in mindset from many organisations.
"Brands are beginning to truly understand how creative marketing can reinvigorate consumer loyalty and produce vital bottom line results."