Coronavirus update – the latest news from Yorkshire businesses
Yorkshire-based cloud accountancy firm My Management Accountant is switching from its current office base to permanent home working, retaining a team hub space for meetings and training.
The business began working remotely 10 days before England went into full lockdown in March – and with clients across the UK, has found video conferencing a more efficient alternative to face to face meetings.
The 10-strong team will continue to work from home, using a team hub in the Huddersfield area for catch-ups, training and meetings with clients who are based locally.
At a time when other accountancy firms have placed employees on furlough, My Management Accountant has experienced a surge in demand, with revenue increasing by 25%. A recruitment drive is currently under way to take on more staff.
Founder and MD Martin Bown said as working remotely had worked so well during lockdown, it made perfect sense to make a permanent move away from an office base.
"While we have all had to embrace the transition to remote working, already being digital has enabled us to be even more efficient," he said.
"With clients based all over the UK, we were used to delivering regular remote meetings. We can update them quickly and efficiently in real time.
"For instance, we can meet our London, Oxford, and Yorkshire-based clients all on the same day, without the added complication of arranging travel.
"Not visiting clients in person has enabled us to be more productive during and following up on meetings, and in turn allowing us to more services to our retained clients.
"I see the collaborative workspace as a central hub for the team to come together and have productive meetings, training and general catch-ups more than a space to work from, once the Covid-19 crisis is behind us and it's safe to work together.
"This arrangement has the added bonus of helping our employees to manage their work-life balance far more easily."
:::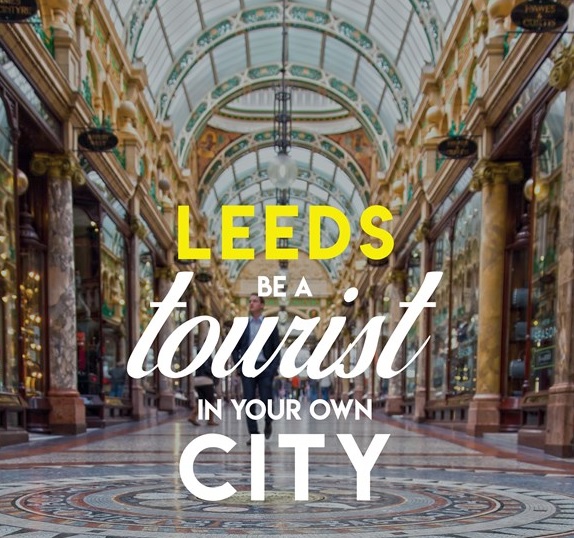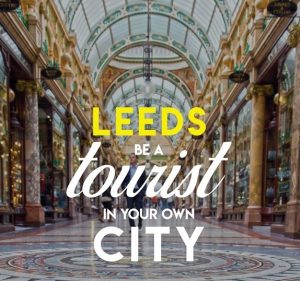 Residents in and around Leeds are being encouraged to rediscover the city as it begins to safely reopen to visitors.
Visit Leeds has launched Rediscover Leeds, a campaign designed to encourage people to get back out exploring the diverse experiences the city has to offer.
The campaign aims to help revive the city's rich tourism, hospitality, leisure, business and cultural industries that have been hit hard by COVID-19.
In 2019, Leeds welcomed 30.42 million day and night visitors worth £1.89bn to the local economy. However, according to predictions from STEAM, as a result of the pandemic, 2020 visitor numbers are expected to drop to levels not seen since 2012.
Rediscover Leeds has been developed by gathering intelligence from Visit Britain to understand how people are feeling about returning to leisure activities and who the most likely people to return are.
The first phase of Rediscover Leeds will focus on getting Leeds residents back out spending time in their city, as well as encouraging visitors from nearby towns.
Later in the year, the campaign will begin encouraging a wider audience to the city, including those who live further afield both in the UK and overseas.
There will also be a focus on helping the city recover as a conference and events destination. Last year, Leeds was the fifth most popular conference destination in the UK, with business tourism worth £559.5m to the local economy.
Councillor Judith Blake, leader of Leeds City Council, said: "Leeds is a world-class city that is well known for its impressive culture, tourism and hospitality industries, all of which have suffered immensely due to Coronavirus.
"Rediscover Leeds is a welcome first step in getting people back into our city and supporting our industries while ensuring public health and safety remains a top priority."
Belinda Eldridge, head of visitor economy for Visit Leeds said: "The tourism, leisure and hospitality industries are vital to our economy and they face incredibly tough times ahead as people navigate the new normal.
"Visit Leeds is determined to support them by encouraging people back into the city in a safe way, one step at a time.
"Our city has so much on offer and I am confident that it will recover beyond expectations. We will soon be back showing the world what a fantastic destination Leeds is."
:::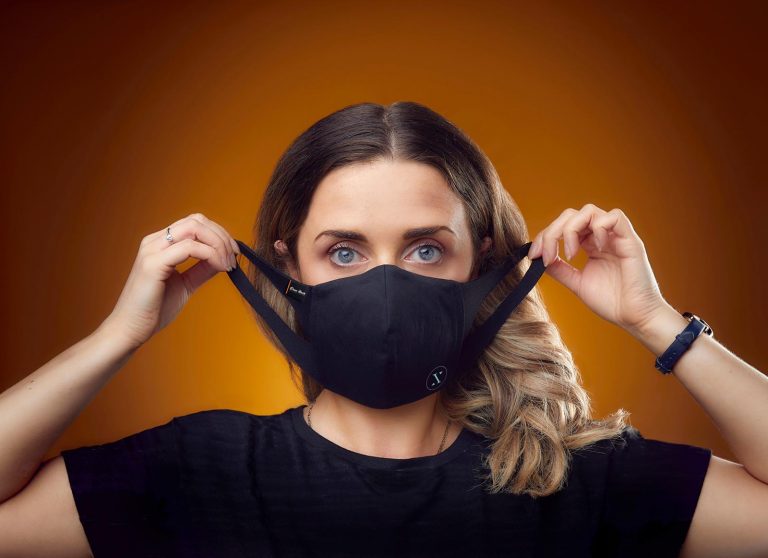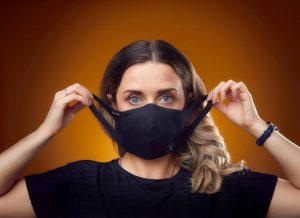 The man behind the sharp suits of Manchester's most famous sports stars including Gary Neville, Ryan Giggs and Anthony Crolla, has turned his hand to designing premium face masks for individuals and businesses.
Scott Hufton, founder of Huddersfield-based Owen Scott Bespoke, regularly designs and makes customised suits for the pundits to wear on Sky Sports, and has dressed countless sporting heroes for their weddings and other major events.
Earlier this year, Owen Scott Bespoke, like many other tailors, was forced to put the custom-made-suit business on hold due to Covid-19, but Hufton spotted a new opportunity.
He spent a number of weeks designing a face mask which would offer safety and style, before creating the prototype and sending samples to his famous friends for feedback.
Hotel Football and The Stock Exchange Hotel, owned by Gary Neville and Ryan Giggs, were the first to ask Scott and his team to provide branded masks for their teams working in the hotels during the Covid-19 crisis, providing vital accommodation to NHS workers.
The tailor also donated masks to his local supermarket, ASDA, in branded colours, to support the key workers.
The 100% cotton masks are washable and re-usable, triple layered and include a filter and internal pocket. The face masks can also be personalised with any design.
Hufton said: "I have been blown away by the response to the designs and we are working day and night to keep up with the demand for production of the masks.
"I designed them originally to donate to our local supermarket, ASDA, and Gary and Ryan asked me to provide them for the hotels too, which I of course was happy to do."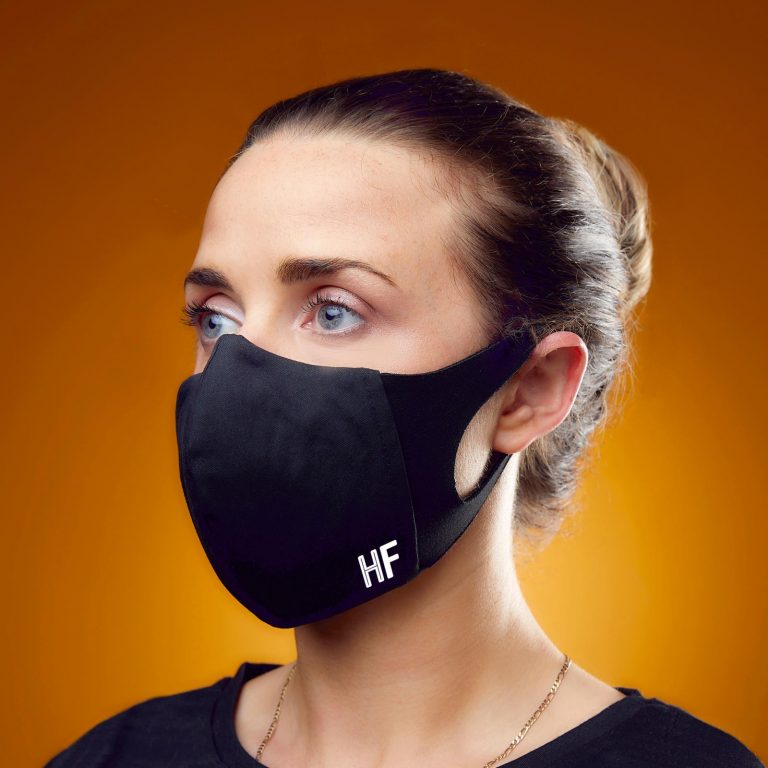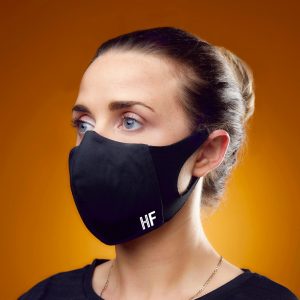 Stewart Davies, COO of GG Hospitality that operates Hotel Football and the Stock Exchange Hotel, said: "Our teams have been working hard throughout the pandemic providing vital accommodation for key workers.
"This in itself comes with risks as our staff were coming into contact with those on the front line; so, it was absolutely imperative we kept them safe.
"The Owen Scott Bespoke masks are the perfect solution for our teams who work front of house and still need to look professional and smart, while following the safety guidelines.
"As we prepare to open our doors  to the public in the coming weeks, the masks are going to play a huge part in us being able to do so safely."