Health and fitness studio launch back on track after lockdown delay
A boutique wellness hub to train both body and mind has landed in North Leeds this week.
North Studio, which is off Street Lane, will provide class-based workouts, holistic therapies, massage treatments and workshops, as well as providing a laid back space in which to socialise.
Guests will be able to book sessions ranging from relaxing yoga classes to high intensity, full-body workouts. All classes are led by an expert team of instructors.
The on-site Refuel Kitchen will serve gourmet coffee from Leeds brand North Star Coffee and a selection of nutritious made-to-order smoothies. It will be open to both guests and walk-ins and boasts an outdoor seating area for safe socialising.
The studio has been designed to exceed COVID safety measures set out by the Government and includes perspex screens on reception, a one-way system and sanitising stations.
All equipment is kept at least 1.5 metres apart and 'Stay in your zone' stickers are dotted throughout the studio to remind guests to respect social distancing.
North Studio was created by Leeds-born Rachel Woolford. She first found a love for fitness whilst studying in sixth form and then later qualified as a personal trainer whilst acquiring her economics degree.
She secured the studio in May 2019 and it was originally scheduled to open the same week that lockdown began in March.
Instead Woolford and her team took the time out to refine and perfect the brand.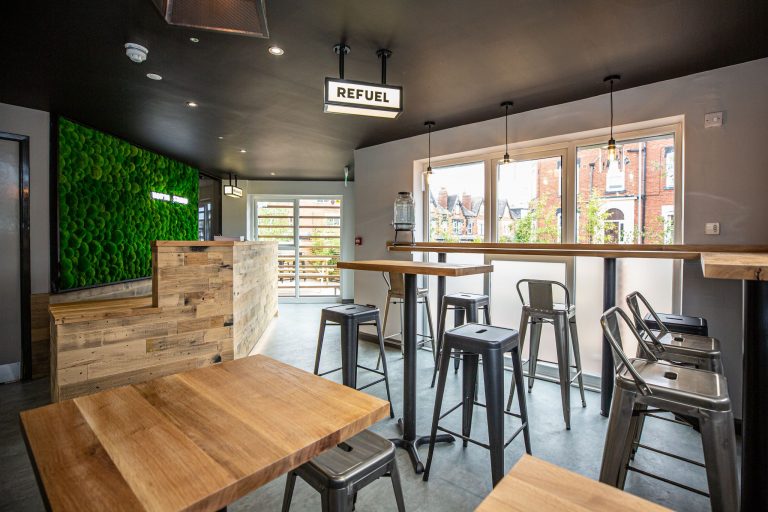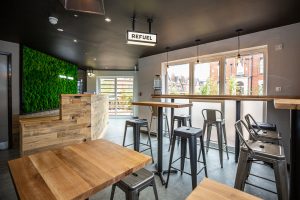 Speaking just ahead of the launch, Woolford said: "The path to North Studio may have been longer and bumpier than I had originally anticipated, however, I couldn't be more thrilled with the end result.
"2020 threw us a major curve ball, but we turned it into a positive and have created what I believe to be the future of fitness and wellbeing in the north.'
'"I've been lucky enough to travel to some incredible places, but my heart has always been in Yorkshire and I wouldn't want to do this anywhere else."