People: LDC; Begbies Traynor; Blacks Solicitors; and more
UK mid-market private investor, LDC, has announced the promotion of Dan Smith to head of Yorkshire.
The announcement comes as LDC seeks to increase its investment and support for UK mid-market businesses, having delivered 25 new deals and bolt-ons so far in 2020.
 Since joining LDC in 2015, Smith has led some of the firm's key transactions in the region, including LDC's investment in and subsequent IPO of video games label Team17, the investment in construction technology business NBS, the MBO of Mosaic Fulfilment Solutions and the investment in Leeds-based fleet solutions business Global Autocare.
In his new role, he will be responsible for investment activity in the region, helping management teams across Yorkshire and the Humber realise their growth plans.
He will also oversee LDC's Leeds-based team and portfolio and will work alongside LDC's Head of the North East Gareth Marshall, following the opening of LDC's Newcastle office earlier this year.
Smith said: "Yorkshire's vibrant business community is home to some of the most ambitious businesses in the UK.
"I am encouraged by the resilience and determination management teams have shown in the face of adversity, and I am excited to be leading our efforts to support growing mid-market businesses in the region."
Jonathan Bell, head of the North at LDC, added: "Dan has already made a significant contribution to LDC, and he's well placed to drive forward the Yorkshire team's investment activity.
"Across the North we're starting to see encouraging signs that the M&A market is rebounding, and we remain committed to deploying £1.2bn in the next three years to support ambitious management teams right across the UK."
:::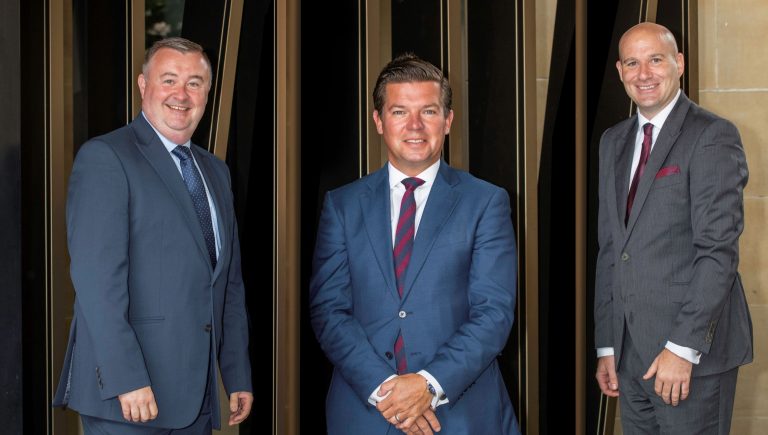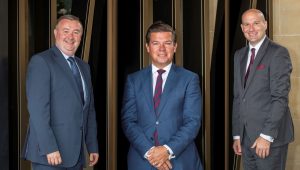 Begbies Traynor Group, is continuing to strengthen its advisory offering across the Humber region and Yorkshire with the appointment of business and finance expert Mike Day as director in the BTG Advisory division, working alongside Karl Hodson.
Day spent almost 25 years with Lloyds TSB Commercial Finance in a number of roles, including senior client manager and area director, before moving to Bibby Financial Services for seven years, latterly in the position of head of sales.
He has extensive experience of advising businesses on ABL and finance.
In his new role he will focus on Begbies Traynor Group's growing offices in the Humber region including Hull, Grimsby and Scunthorpe as well as working across Yorkshire.
He will complement the firm's established BTG Advisory team which provides a wide range of services including fundraising and acquisitions, disposals and sales ledger management, alongside debt restructuring and review, and also supports the Group's Eddisons property and Ernest Wilson business disposal and insolvency divisions.
Andrew Mackenzie, partner for Begbies Traynor Group in Yorkshire, said: "With his strong commercial acumen and solid track record in operational roles, Mike will be an invaluable addition to our BTG Advisory team.
"We are confident he will be able to use his vast business and finance experience to further enhance our offering and commitment to providing value added services to our clients in the Humber region and across Yorkshire."
Day said: "Having worked in financial services for over 30 years, I am well aware of Begbies Traynor Group's strong reputation and the growth of its business support services.
"Having been born and bred in the Humber region and now living in Doncaster, I am passionate about supporting local businesses and look forward to working alongside Andrew and the advisory team to provide funding expertise."
Begbies Traynor Group's Humber team is based at offices in Hull, Scunthorpe and Grimsby. The group currently has nine offices and employs around 100 staff in Yorkshire, the Humber and the North East.
:::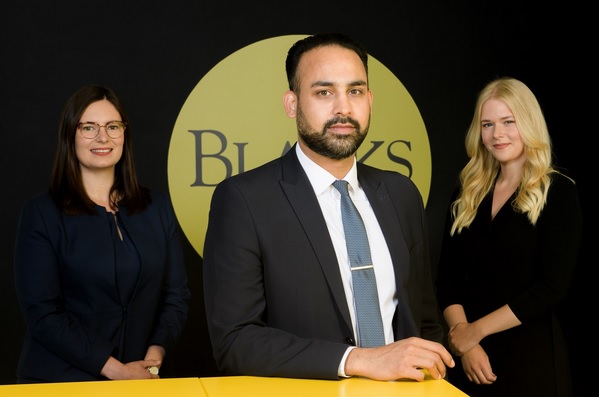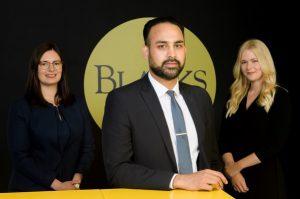 Leeds-based law firm Blacks Solicitors is celebrating after retaining three of its newly qualified solicitors.
Amer Ali joined Blacks as a licensed conveyancer in the Blacks Direct conveyancing team in 2015 before becoming a trainee solicitor.
As a newly qualified solicitor, he will continue to strengthen the conveyancing team, dealing with a broad range of services on sales, purchasing, freehold, leasehold and new builds.
Annie Beaumont joined Blacks Solicitors in 2016 as a paralegal in the Wills & Probate team.
As a qualified solicitor in Wills & Probate, she will advise clients on all aspects of Wills including inheritance tax, business property relief and asset protection, alongside handling estate administration.
She won Trainee of the Year at the Yorkshire Legal Awards 2019.
Finally, Fiona Barber joined Blacks as a paralegal in the Family team in 2017. Recently qualifying into the Commercial Dispute Resolution team, Barber will deal with a range of commercial dispute matters including contractual, civil and commercial disputes, professional negligence and intellectual property.
Tom Moyes, training partner at Blacks, said: "We are absolutely thrilled to have retained Annie, Fiona and Amer.
"They are all very bright individuals who are dedicated and demonstrably committed to the future vision of the firm.
"I have no doubt that they will all go on to have very successful careers with us and contribute to the firm's consistent delivery of high quality client service within their respective teams."
:::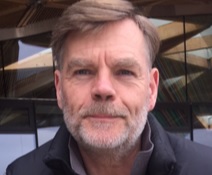 Leeds and London-based Avid Insurance Services has hired specialist underwriter Michael Patchett.
Patchett joined Avid on 1 September. His specialisms include equine, motorsport and leisure.
His appointment follows the announcement last week that Mark Cliff has joined the managing general agent (MGA) as chairman.
Avid, an MGA which is majority owned by Beech Tree Private Equity, specialises in social housing, council leasehold markets and travel.
Avid MD Stephen Gibson said Patchett's appointment marks the first step in his plans to build out the underwriting expertise of the business.
He said: "I'm delighted to welcome Michael to Avid. He is hugely experienced with nearly 35 years in the industry, and brings added breadth to our proposition."
"The pandemic put a temporary hold on our search for senior underwriting talent but we now want to move ahead at pace and make more appointments during the next few months."
Patchett said that he had focused on sport, leisure and equine sectors for the past 20 years.
He added: "Personal relationships have been key to the long-term success of my portfolio and many of my brokers and contacts have traded with me during this entire period."
"I am excited to be joining Avid at this stage in its journey. Steve Gibson, John Inwood (commercial director) and the team share the same business philosophy as me and are the perfect partner for the next stage of my career."
Patchett has held senior underwriting roles at some of the UK's leading insurance providers, including R&Q Just Underwriting Group Limited (2011-13), and Aon Limited (1999-2008).
Prior to joining Avid, he was head of specialty, Lloyds Syndicate DTW 1991, which he joined in 2013.