Agency round-up: Peak Results PR; flic; Vital Agency; and more
Peak Results PR, a new creative and proactive PR Agency specialising in public relations, digital and content marketing has launched to provide support to local independent companies and SMEs.
The company was founded by husband and wife team, Andrew and Faye Hone during lockdown. They have worked in the PR and Marketing industry for over 16 years on some of the UK's most recognised brands in Sheffield and London.
Faye is a former Boots PR and the former head of beauty PR for a leading London consumer PR Agency, where she worked on exclusive campaigns for House of Fraser, Victoria's Secret Beauty, Paris Hilton's first fragrance and World Duty Free.
Andrew has worked in the PR and marketing industry in both the private and public sector.
Prior to setting up Peak Results PR, the pair worked as independent PR consultants in Sheffield on campaigns for variety of brands in the beauty, retail, corporate and manufacturing sectors.
Faye Hone said, "We are excited to launch Peak Results PR. We really want to support local independent businesses and SMEs to help them succeed and make a difference during this challenging time.
"We really enjoy working in Sheffield and the surrounding areas, the city has so much creative talent and is buzzing with inspiring entrepreneurs who are turning their business concepts into a reality."
Andrew Hone said, "Throughout lockdown we have seen a major shift in consumer spending habits with more people buying online.
"We want to support local companies wherever we can to help them stand out, improve their brand visibility and online presence to help them to move forward during this challenging time."
:::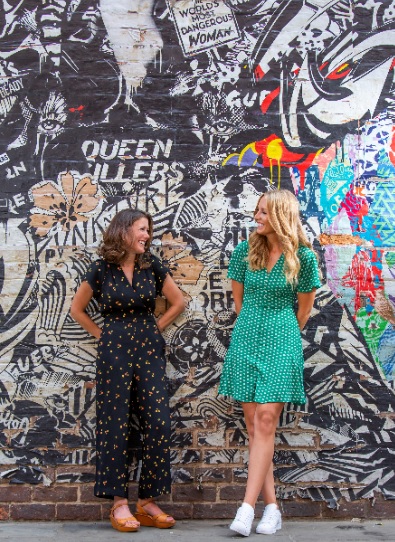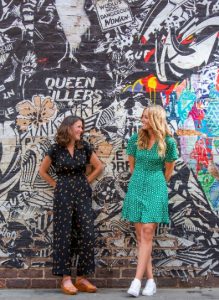 York's newest communications agency – flic – has launched this week.
It is headed by Fran Mayou and Laura Good, previously of RED – internal communication agency and scarlettabbott. The pair have joined forces to bring a fresh perspective to the communication industry.
Working with the well-known York design duo Dogeatcog, flic aims to brings a breadth of communications experience and creative solutions to a growing list of UK clients.
Good said: "2020 has presented businesses and brands with challenges and uncertainty like never before in our lifetime.
"Our shared passion to help people navigate through change and opportunity just like this has inspired us to start our own story.
"Both Fran and I have enjoyed working as part of bigger agencies in the past, and hope our personable style and results-driven approach will bring a fresh client experience people will enjoy working with."
Mayou said: "We're very excited to be starting our new journey and look forward to making our mark in the industry.
"The whole world has had to adapt to new ways of working during this period of intense change.
"Our straightforward, friendly approach cuts through the jargon and we offer what we know people are looking for right now: clear, effective communication solutions and sound advice."
:::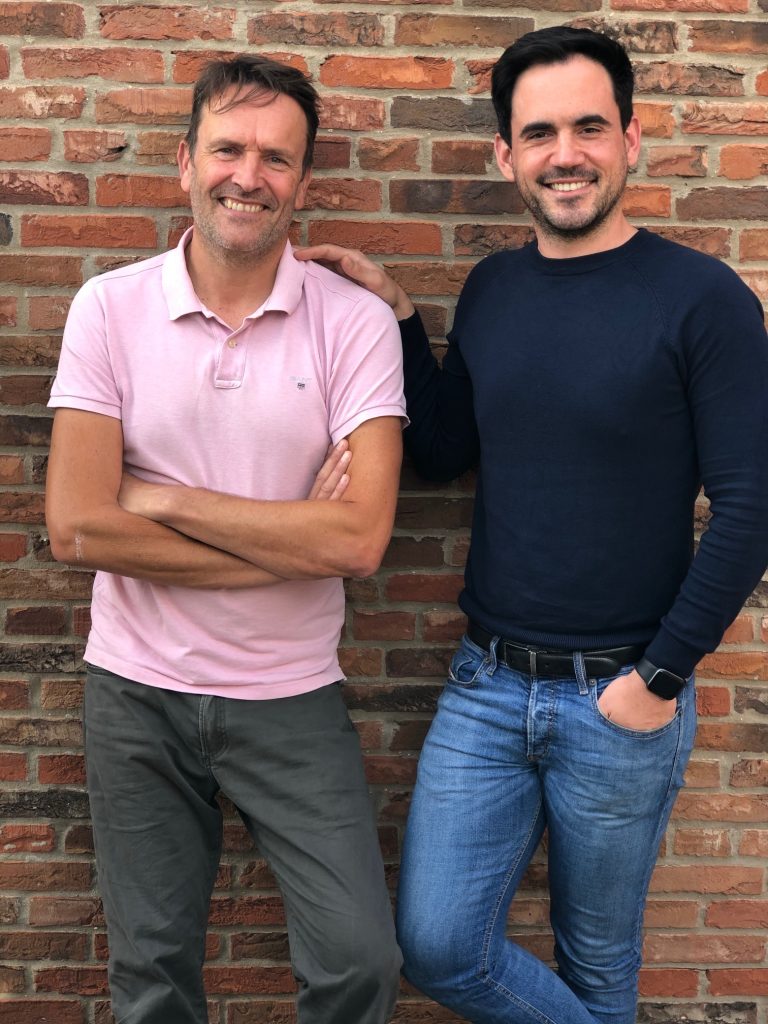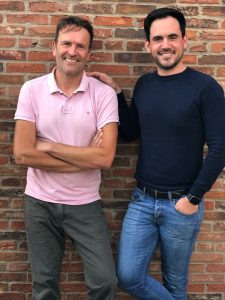 Digital company Vital Agency has announced that it is forging its own path as an independent company, with directors Andy Topps and Ismael Saez at its helm.
Launched in 1996 the Wetherby-based company focuses on creative web and social media solutions, to ensure clients communicate their services, products and ideas, to grow and sustain business.
The firm says it is focusing on long-term growth and extending its client base, despite the current Covid-19 situation.
Clients include AIG, Sovereign Healthcare, Arnold Laver, York Handmade Bricks and Ring Automotive.
Andy Topps, who founded Vital Agency, said: "Over 50% of our clients have been with us for more than 15 years and our digital solutions have helped multiple clients generate over £1m per annum, even sustaining this in the first half of 2020.
"We enjoyed working with our colleagues at Vital Technology Group, which remains a client, but we are now forging our own path, doing what we do best.
"Operating independently, allows Vital Agency to focus 100% on the digital creative needs of our existing and new clients – providing revenue-generating solutions.
"Clients now demand a one-stop-shop for all their digital needs with innovation and creativity at its core, and we're delighted to provide. "
Saez, creative director at Vital Agency, who is originally from Spain, added: "Our content and visuals will be integral within your digital communications' strategy and vital to our clients' success.
"We're actively recruiting fresh new talent to Vital Agency, and already seeing a return on our own investment by further building on our client base and extending our work with existing clients.
"These are exciting times for Vital Agency and we're enjoying the ride."
:::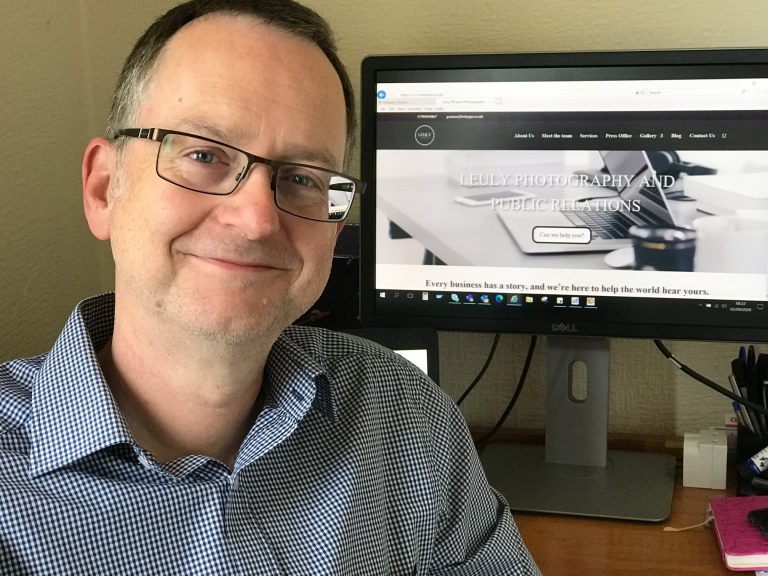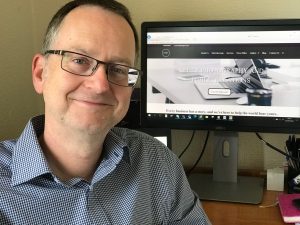 Former journalist and editor Martin Shaw has joined Yorkshire-based PR and marketing consultancy Leuly PPR as a freelance PR consultant.
The news comes just days after he announced he'd taken voluntary redundancy from Reach PLC's Huddersfield Daily Examiner and Yorkshire Live.
Shaw, who has been in journalism for 34 years, will join Leuly PPR founder Gemma Birbeck to support the implementation and evaluation of public relations campaigns, as well as contributing ideas to new client strategies.
He said, "I'm a passionate and committed journalist and I love telling people's stories and hopefully, in some small way, making a difference.
"I've had an unusual career in many ways and know all about the highs and lows of running your own business – and I wouldn't swap it for the world.
"I've built up a huge amount of experience in the media and seen massive changes since I started work on a typewriter as a trainee reporter. Now I want to put what I've learned into helping clients tell their stories and grow their businesses."
During his eight-year stay at the Examiner, Show held several senior positions including news editor and print content editor.
Prior to that he ran his own newspaper, The Press in Dewsbury and freelance press agency, West Riding News Service in Huddersfield.
Having worked with founder Gemma Birbeck professionally in recent years, he relished the chance to be part of the growing Yorkshire Consultancy.
Shaw added, "Gemma is a fabulous person to work with and has offered to help me develop and grow into my new role.
"She has an honesty, a passion and a genuine desire to help others. Leuly PPR has strong brand values which match mine and I'm looking forward to getting started and meeting clients, old and new."
Birbeck, founder and PR consultant at Leuly PPR added, "I first met Martin during the early stages of my career when I naively asked him whether he wanted to keep a story exclusive – silly, I know, but he was so understanding and supportive.
"When I learnt of his redundancy, I jumped at the chance to show that same level of support as I knew he would be a valuable addition to the team.
"Martin's not from a traditional PR background, but creativity and individuality are characteristics we desire, and I'm confident the different perspective which he can offer will support us with our continued growth."
In October, Birbeck and Shaw will welcome an additional full-time employee to focus on strategy and business development.