Print firm plans 'domination' after merger deal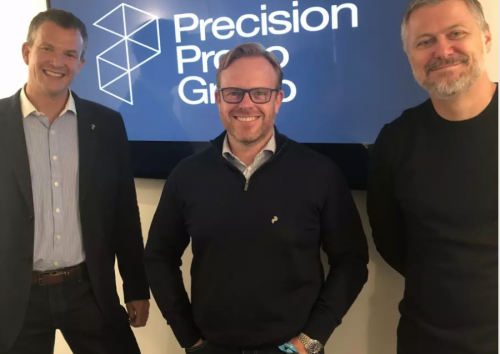 A print firm has merged with two counterparts in a move that has created a multi-million pound operation.
Nottingham-based Prime Group has joined forces with Sheffield-based ProCo print and London and Sunderland-based Precision Printing to form one organisation that says it will "dominate" the industry.
The new group will be bringing with it more than 60 years of experience in the print industry and says it will be able to offer nationwide coverage.
Gary Peeling of Precision Printing will become Group CEO, Jon Bailey, formerly of ProCo, will take on the role of COO, Jon Tolley of Prime will be Group CIO, Dominic Neary, will take the position of Group CFO having joined from Just Eat.
Also joining the new board as chairman and merger advisor is former British Airways director, Philip Osmond.
"Our customers in the main are established brands which are looking to expand their market share though innovation, or businesses re launching or developing an e-commerce brand," said Gary Peeling.
"This is particularly relevant in the current climate and we believe that what we can offer through this merger are unparalleled solutions for customers to do this."
Major investment in equipment means the new organisation says it has the strongest offer in the country, with 15 digital presses, four litho presses, high speed inkjet, large format, laser cutting and a range of specialist finishing lines.
Precision and ProCo will operate as Precision Proco, while Prime will retain its name with a new brand identity.