New sponsor confirmed for Leeds sustainability conference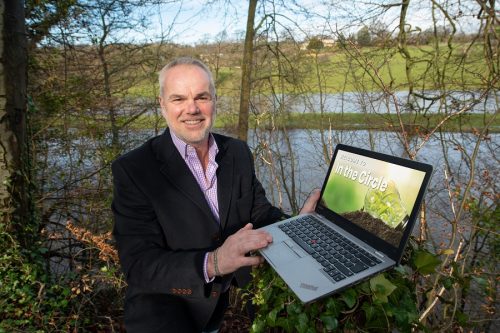 Green initiative, In the Circle, has announced the latest sponsor for its physical and virtual sustainability conferences next spring.
The Yorkshire-headquartered firm, which was forced to reschedule its inaugural conference due to the Covid-19 pandemic, has now signed up the UK's fastest growing independent, renewable energy company, Planet-U Energy to support its first conference in Leeds, that has been designed to put sustainability on the agenda for businesses.
Grant Nicholson, founder of Planet U commented: ""When we first heard about In The Circle, we couldn't wait to be a part of it. Planet-U is the fastest growing renewable energy broker in the UK, and as we are based in Leeds, it was a no brainer to be involved.
"Across the board, businesses lack the information and tools required to understand the steps they need to take to become more sustainable.
"We are all responsible for the actions we take today, which is why I established Planet-U Energy in 2018 with the goal to deliver sustainable solutions that are not only good for business, but more importantly, good for the planet."
Alec Walton, chief executive of In the Circle, said: "We're pleased to have Planet-U Energy onboard. The need for business sustainability is stronger than ever and after all the recent economic trauma In the Circle is pleased to be pushing ahead with our event in Leeds on 24th February 2021.
"The conference will bring together inspirational speakers, exhibitors and delegates to allow all to learn about how to travel down the business sustainability path."
The Leeds event will be hosted at New Dock Hall on 24 February 2021 and will feature more than 30 speakers and 50 exhibitors sharing best practice plans and initiatives to support all businesses to build and develop their own sustainability policies. This will then be followed by conferences at the NEC in Birmingham on Tuesday 9th March 2021, and at Manchester Central on Thursday 22nd April 2021.
TheBusinessDesk.com is the official media partner for all of the In the Circle sustainability conferences, and will be bringing the latest news and thought leadership from the industry leaders in attendance and from the show floor.