Agency round-up: Front; Ascensor; and more
Sheffield-based creative agency Front has been appointed by LEGOLAND Resorts to create and develop the key visual for the launch of the toy brand's newest theme park which is scheduled to open in South Korea in 2022.
LEGOLAND Korea will be on the island of Hajungdo, about one hour's journey east of Seoul and within a two-hour drive time of nearly 24 million people.
The full-scale theme park resort, which is being built in partnership with the Gangwon Provincial Government, will also incorporate a fully themed hotel.
This is the second major LEGOLAND Resort project that Front has won after it was appointed last year to deliver the key visual for LEGOLAND New York which is currently under construction in Goshen, New York, and is scheduled to open in 2021.
Front's latest brief will see its team create a key visual that will be used across all promotional and marketing platforms including online, brochure, print and video formats.
Its aim is to encapsulate the excitement of a day at the park, showcase its attractions – including short hotel offers – and reference its unique landscape.
Lucy Redmond – account director at Front – said: "We are delighted to have been appointed by LEGOLAND Korea.
"Over the past few months, we have worked hard on the key visual for LEGOLAND New York so it will be fantastic to apply what we have learned to Asia's newest resort."
Dawn Stailey, head of marketing for Legoland New Openings, said: "Since we started working with Front last year, the team has really understood our business and the geographical/ cultural differences that we have to be mindful of.
"Its insight driven rationales, and the project management support it delivers across multiple continents and time zones, have also added real value.
"The creative delivered so far for New York has been first class, so I'm looking forward to seeing how the South Korea project develops."
:::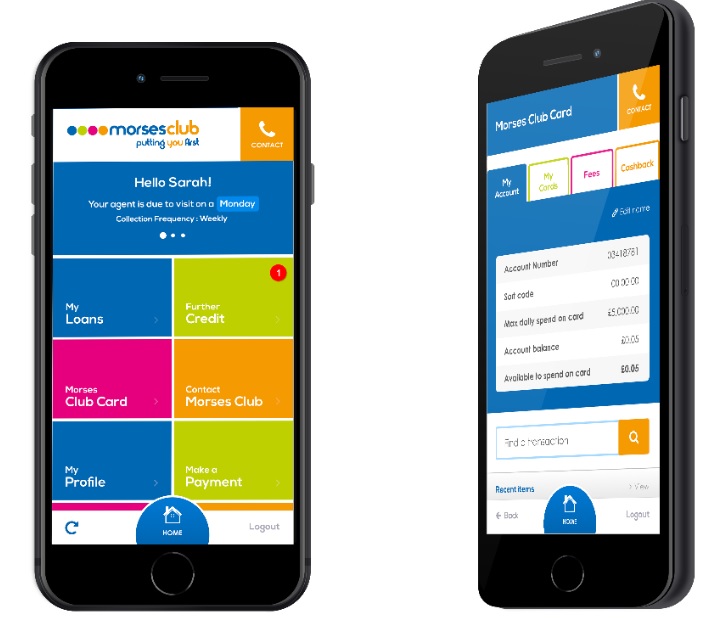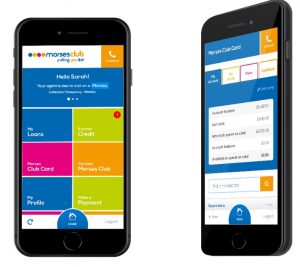 Leeds digital development specialist Ascensor has strengthened its relationship with home credit provider Morses Club, with the development of an app, enabling customers to manage their personal loans via their mobile phones.
The technology creates a remote lending facility for Birstall-based Morses Club, allowing it to serve its customers online, including those affected by lockdown and social distancing.
Andrew Firth, of Ascensor, said: "Our progressive app means the entire loan application process can be managed securely for Morses Club customers.
"Speed and convenience are important elements of the app, but we also had to pay close attention to the strict legal and regulatory requirements expected of responsible lenders.
"We have worked very closely with Morses Club to develop a fully compliant loan application app.
"This means that customers have full understanding of their loan agreement and can provide their consent to the terms of the loan, before disbursement."
The app processes customers' loan requests by linking seamlessly and securely to third party agencies, including identity verification, credit data providers and the Faster Payments network, providing confidence that the loan details are confidential and secure.
Customers can choose to have their app-based loan paid into their bank account, or loaded onto the Morses Club Card.
The PIN-protected card, supported by VISA, enables customers to spend their loan online or in-store with VISA retailers, as well as withdraw their cash, fee-free, at ATMs across the UK.
The Morses Club app also enables customers to track their loan balance and card spending at a glance.
:::
Digital healthcare specialists Mindwave Ventures has appointed KC Communications to manage its PR, marketing and social activity at a time of growth for both businesses.
Founded by Kumar Jacob in 2014, Mindwave was born out of the NIHR Maudsley BioMedical Research Centre (BRC) at the Maudsley Hospital.
Over the last six years, the team of two has grown to an international team of 43. With a primary focus on health and care, Mindwave designs and develops digital products and services that have a positive impact on people.
KC Communications, which was established in 2014 by Huddersfield businesswoman Katrina Cliffe, will work to raise the firm's profile to key stakeholders through a series of strategic PR and marketing activities.
Cliffe said: "We are thrilled to have been appointed to work with the Mindwave team, especially at such a critical time for the health industry.
"Onboarding a client in a pandemic is no easy feat, but we have already built some great relationships with the Mindwave team and really got under the skin of the business."
Mindwave's chief innovation officer, Dr Victoria Betton, said: "In the short time that we have been working with KC Communications they have achieved some brilliant results having fully immersed themselves in the digital health sphere.
"We are really looking forward to continuing working together to help achieve our goals."